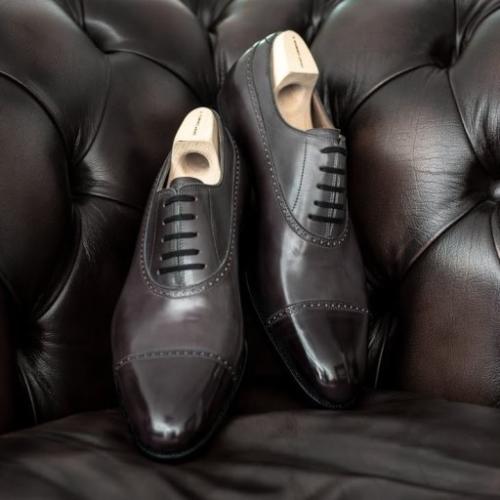 Next week there are two great events to get along to if you can: a trunk show by Saint Crispin's and a drinks evening with Camps de Luca.
The Saint Crispin's event takes place in the Drake's store on Clifford Street, from Wednesday May 13th to Friday May 15th.
Saint Crispin's produces a beautiful shoe (see above) but perhaps more importantly offers a unique combination of handwork and fitting. The welt is hand-sewn, which you don't find on any English ready-made shoe (just bespoke). And for a small extra charge the team will adjust a last to fit your foot, so the fit approaches bespoke too. Definitely worth popping along (although I warn you, it can be dangerous).
On the Thursday night, the 14th of May, Gaziano & Girling will also be holding an event to welcome Parisian tailors Camps de Luca.
Since Gaziano & Girling opened their store on Savile Row, they have been planning a series of events in collaboration with their favourite makers from around the world. Earlier in the year they organised a day with Chittleborough & Morgan, demonstrating crafts of both tailoring and shoemaking, and now it is time to host superb tailors Camps de Luca.
The event is open to all, so feel free to go along and see some examples of Camps tailoring, as well as meeting Marc and Julien de Luca.