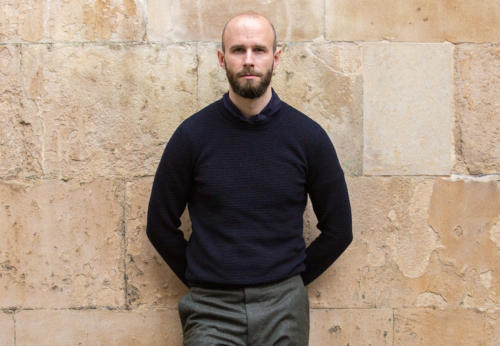 As promised last week – when we introduced our latest collaboration, the PS square scarf – here are some step-by-step guides to wearing it.
All images can be enlarged by clicking on them.
The scarves are available to buy, in navy and natural, on the Begg & Co site here. Begg is still offering free shipping.

Single wraparound
First, the easiest and probably most versatile option: winding the scarf around once, and tying with a simple over-and-under.
1. Fold in half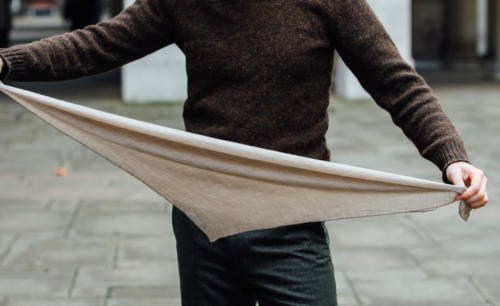 2. Place on the neck

3. Cross the ends over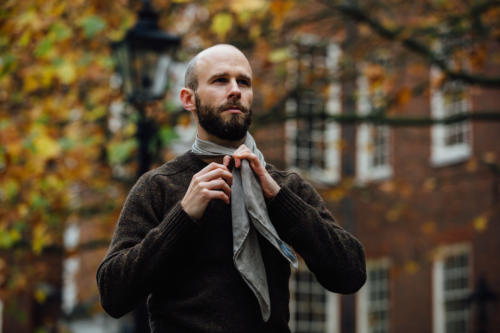 4. Loop the bottom end over the top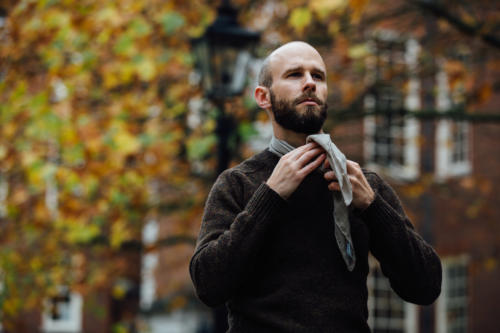 5. Tie loosely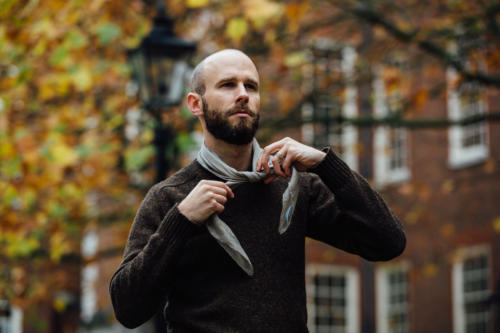 6. Tuck in the ends and the point at the back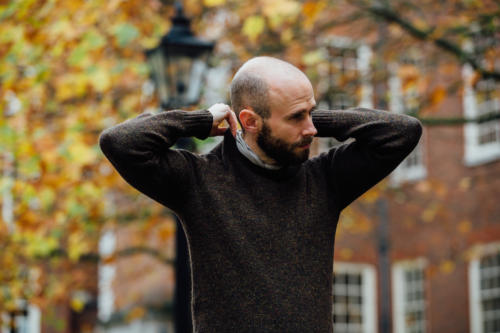 7. Done (maybe fiddle with a bit in the mirror)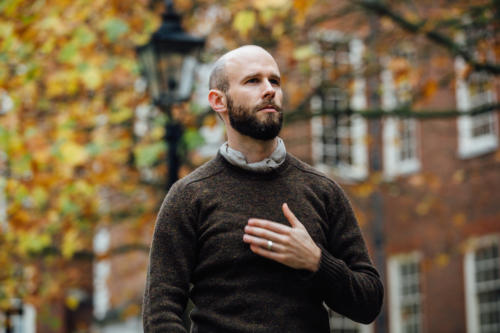 Double wraparound
The second option is to wrap the scarf around twice, which creates a thicker band and is therefore warmer and more insulating.
1. Wrap around with point to one side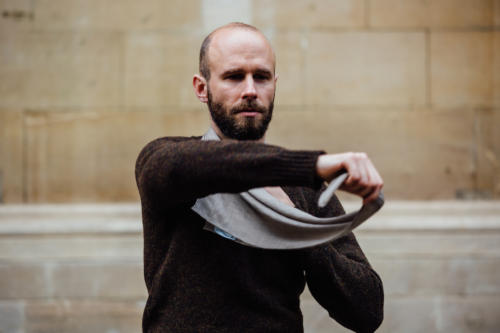 2. Tie at the side with a simple knot

3. Tuck the knot in. (A bit too cowboy if it sticks out.)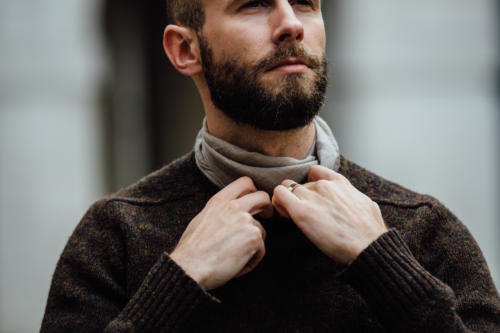 4. Particularly nice for filling in an upturned collar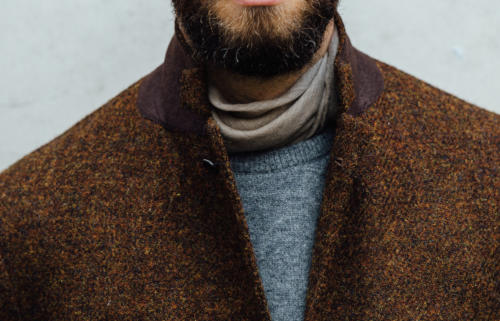 Other options
Among other options are wrapping the scarf around once, but letting the ends hang free. The only disadvantage to this is that the scarf can work loose during the day.
A small ring can also be used to push the two ends through, holding and even decorating the finished look. The size of the ring must be precise, however.
I also find that the scarf works well under a polo-collar sweater, like the John Smedley Dartmoor that we developed (below). It helps keep the collar up under a tailored jacket, and cover the T-shirt underneath.
Scarves available to buy here. They cost £175, with free worldwide shipping.


Photos: Jamie Ferguson @jkf_man. Except bottom image: Skoaktiebolaget