Gaziano & Girling celebrate 10 years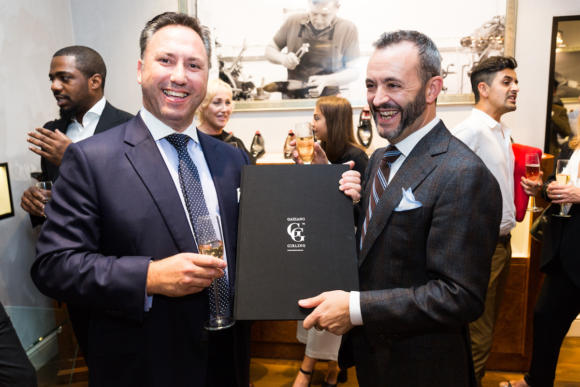 Launching a brand is not hard. Someone does it in our area every week, and is nice enough to email to let me know.
However, launching a brand, making it a success as bespoke, then launching ready-to-wear, setting up your own factory off the back of it, and opening your own store on Savile Row. That is very very much harder.
It's what Gaziano & Girling have achieved over the past 10 years. An amazing achievement, and one they richly deserved celebrating on Wednesday night.
Thank you, Tony and Dean, for what you've done for this industry and for letting me be a small part of it.
Enjoy the photos.