Eduardo de Simone (Edesim) – The factory and the future of MTM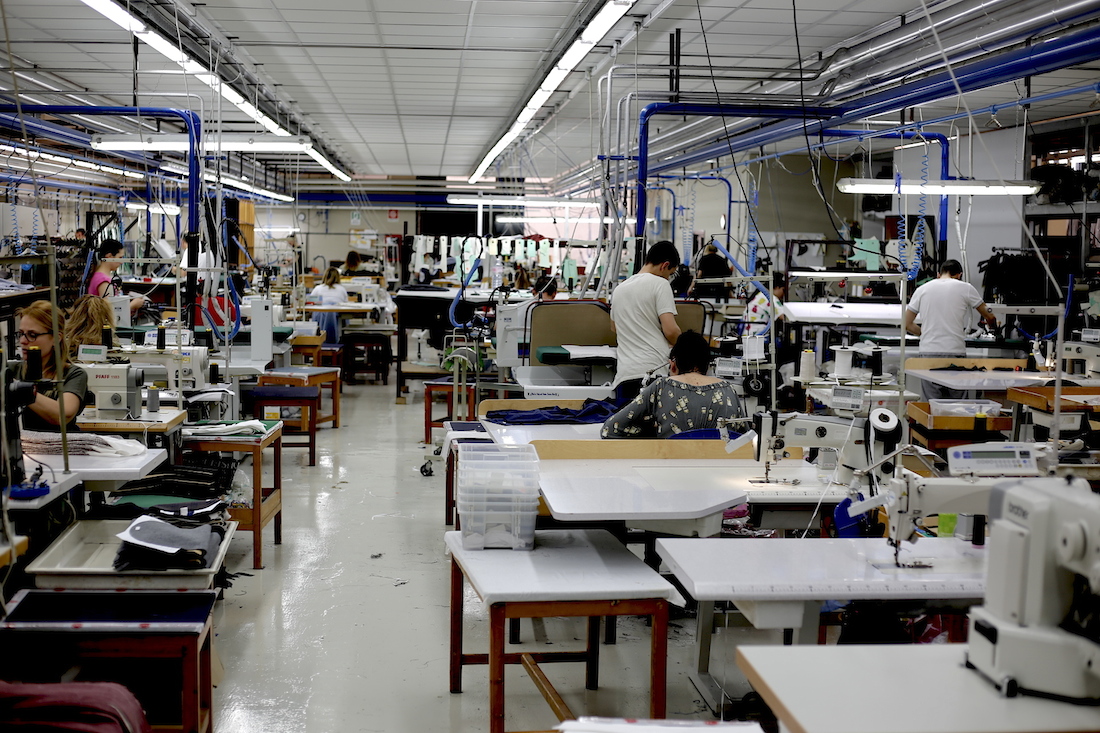 I always enjoy visiting factories, and seeing Eduardo de Simone's tailoring factory last month outside Naples was no exception.
Indeed, it is right next to the first such tailoring factory I visited - Kiton back in 2011.
Such factories do start to blend into each other a little, however, and perhaps the most interesting thing was Eduardo's fervent views on luxury made-to-measure as the future of tailoring. (He is pictured below.)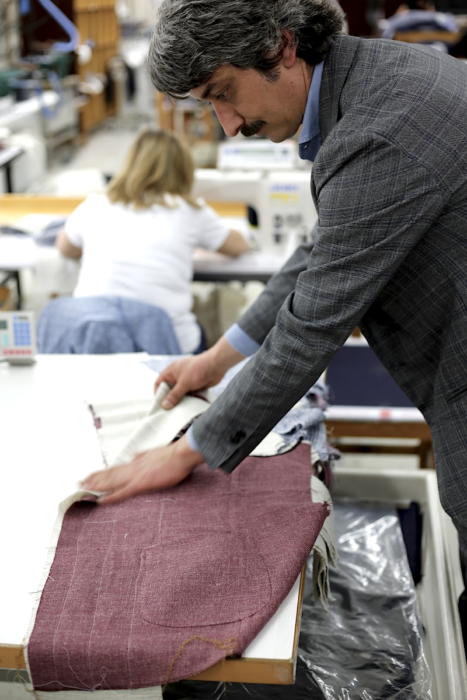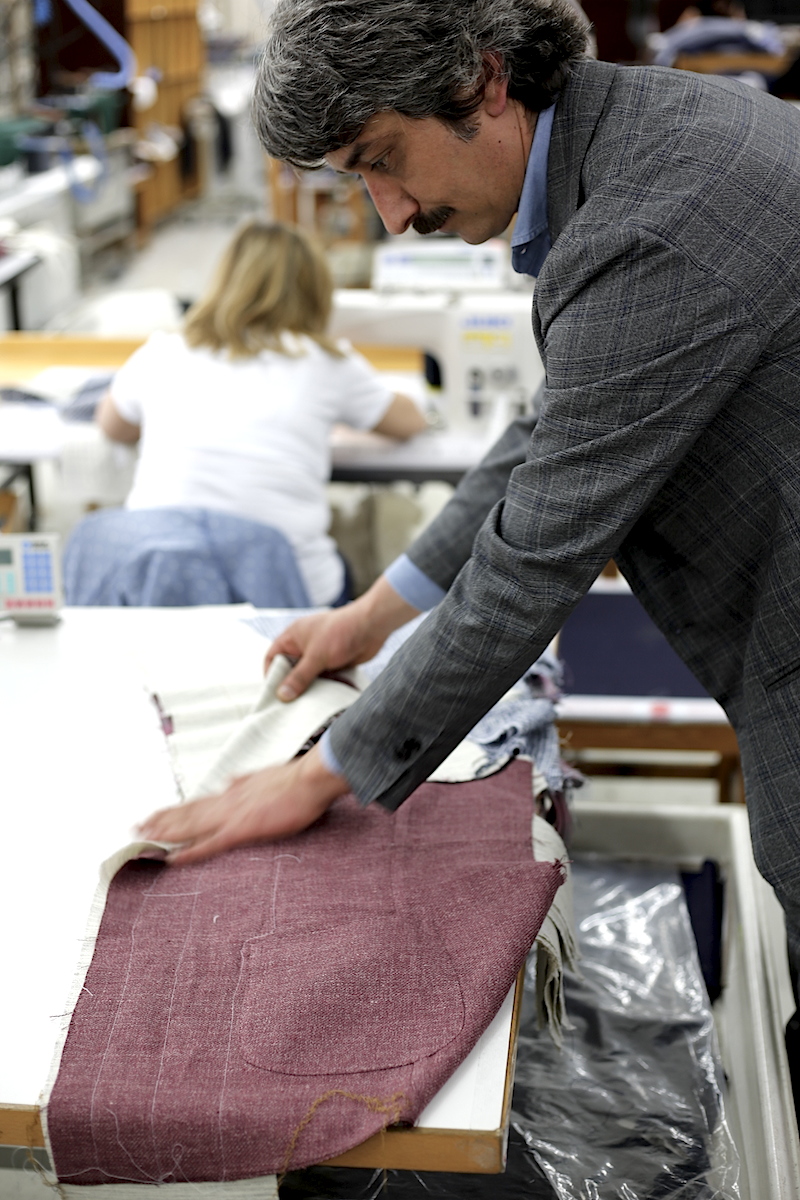 The Edesim factory (a compression of Eduardo de Simone - also Eduardo's grandfather's name) is unusual in having a small bespoke operation inside the factory (below).
This is not big business though. Eduardo describes it as the flower in his buttonhole, by which he means nice decoration, but nothing more.
He knows - given that he makes RTW, MTM and bespoke, the first two retail and wholesale - how little money there is in bespoke tailoring.
The hours involved, the travel required (certainly today), the risk of things going wrong, the lack of good design, the small number of people that will ever really appreciate the craft, and the lack of scalability. All these things make bespoke a difficult business.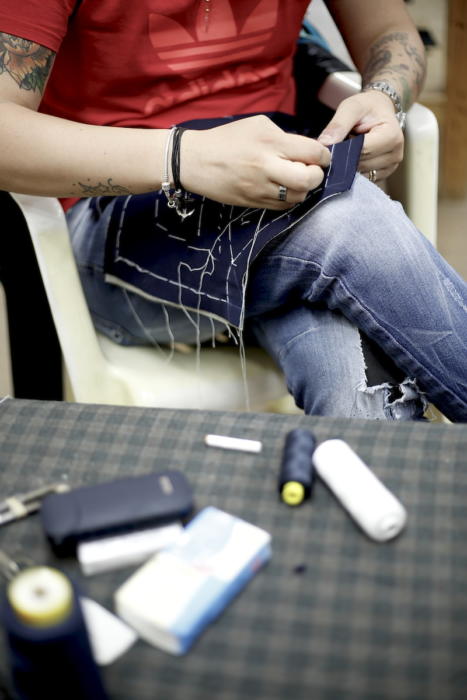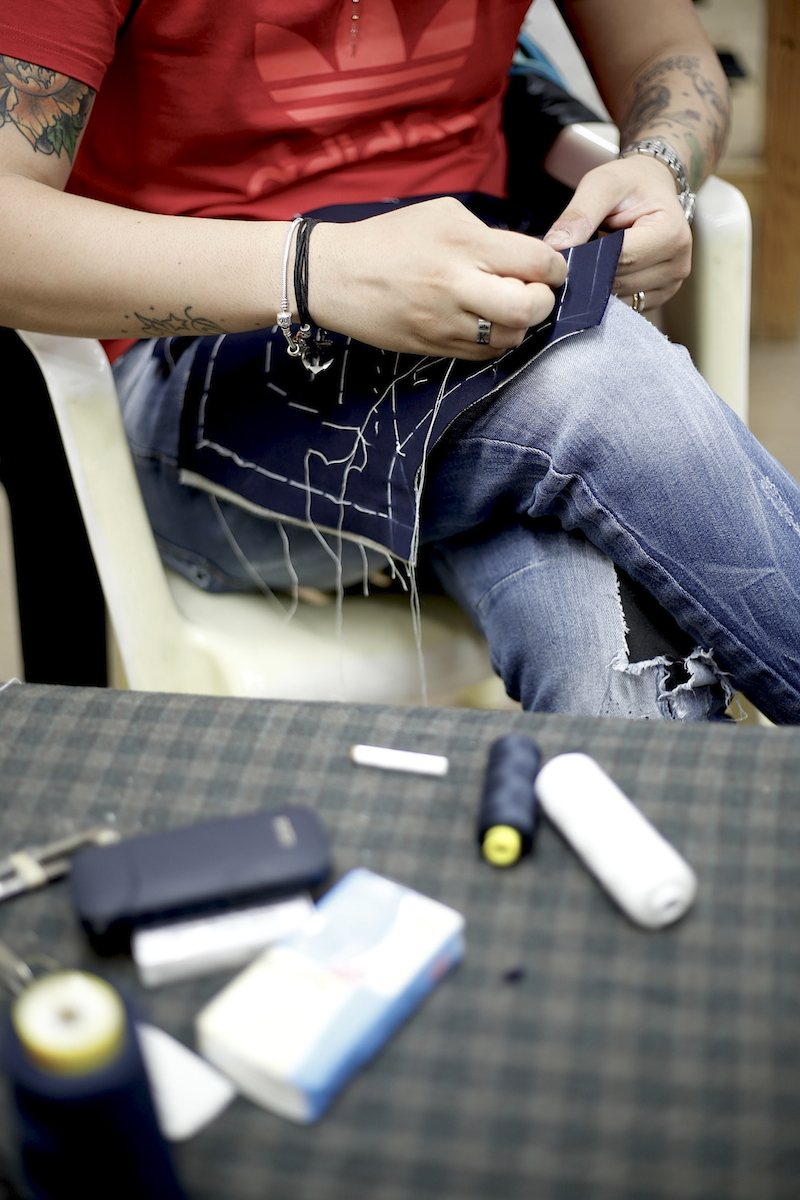 Eduardo started his little sartoria just as a way to make bespoke suits for the bosses of the companies he made RTW for.
For him the future is a merger between the bespoke and RTW: a suit with handwork that approaches bespoke (hand padding, hand-inserted armholes, hand finishing) with an MTM level of fit.
That removes the need for fittings, travel costs, and remaking the whole suit a couple of times. Still a great product, but at a much lower price.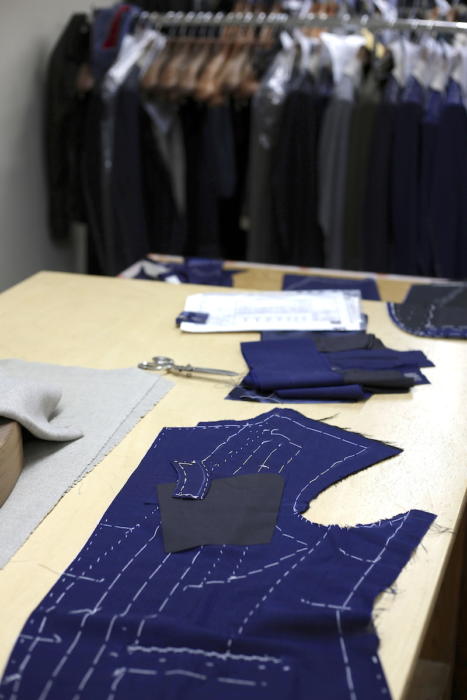 Of course, MTM can fit very well.
The problem with MTM is usually the variation in quality. You could be fitted by a 22-year-old sales assistant with no experience, knowledge, or familiarity with the factory, or by a master pattern-maker who designed the whole system himself. The difference is huge.
High-level MTM is something Eduardo wants to do more under his own brand, and with the big and small brands the factory works for.
(Out of respect to him and the various brands, I won't mention any here. It's also not as important as people often assume - being made at a particular factory does not necessarily mean a certain level of quality.)
I do empathise with Eduardo's view.
Personally I will always prefer bespoke, both for the level of fit and of make. But I completely understand why someone on a lower budget or lack of access to tailors would choose high-end MTM. And doesn't have that option at the moment.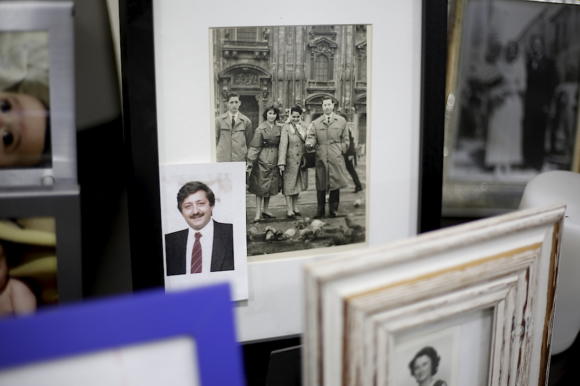 Eduardo's history is also a reflection of the ups and downs of RTW and bespoke.
His great-grandfather was a tailor, who started his own house in 1896 near Caserta (black-and-white photo above). After a while he moved closer to Naples and expanded into a RTW workshop.
This got bigger and bigger over the years, passing to Eduardo's father (the snapshot above), who made Edesim into a brand name.
The factory employed over 250 people by the time it hit financial problems in 2000 and had to close.
"Once you get to that size, you spend all your time chasing volume and margin," remembers Eduardo. "It's a horrible business - you always feels on the brink of going under with one bad order."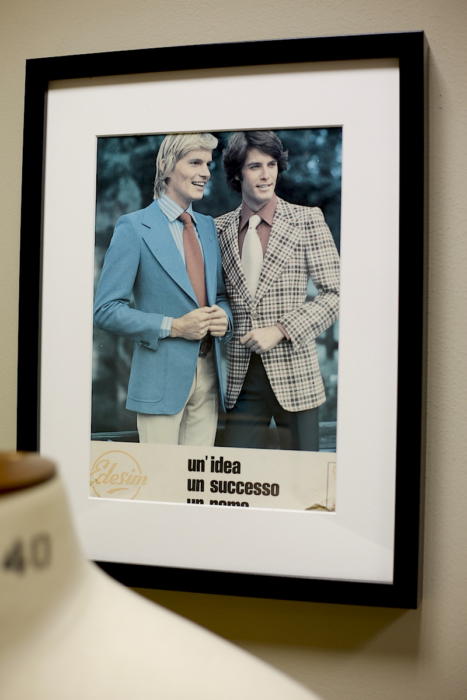 Eduardo started up again in 2006 - with two seamstresses, his brother Marco and the Edesim name.
His aim is to make at the highest level of RTW, and as a result probably not get too big. He works for four big brands and a handful of smaller ones.
The Edesim line is no more than 5% of the business, and bespoke even less.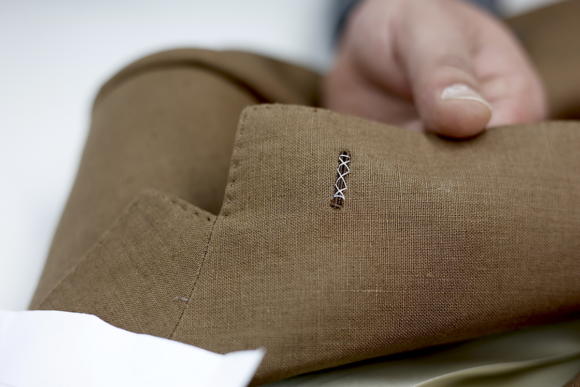 The quality of the RTW is good, with great pattern matching and finishing (eg Milanese buttonhole, above).
There is also a little cross-fertilisation between RTW and bespoke, with things like washed cotton jackets (below, usually not possible bespoke) being made in the factory on bespoke patterns.
But with Eduardo most of the influence goes the other way - with bespoke techniques being tried in the RTW, and perhaps leading to that high-level MTM that he thinks is the future.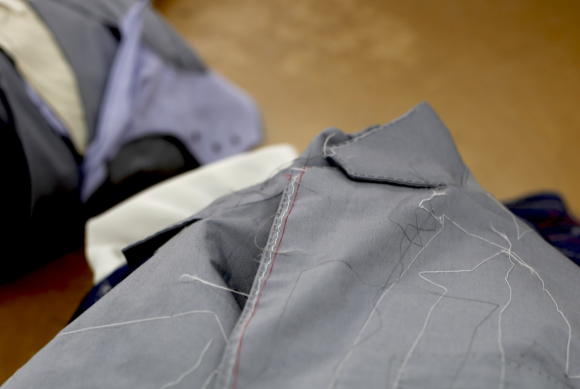 I decided to try the bespoke service, rather than MTM, and will report on that later.
We managed a first fitting the next day in Naples, and will do a second in Florence, so hopefully the finished article won't take too long.
It was striking talking to Eduardo again - at the fitting - how few people have his awareness of both bespoke and RTW fashion.
Most tailors know nothing about fashion, about trends in style or in business, while many brands don't have a tailor's knowledge of cloth.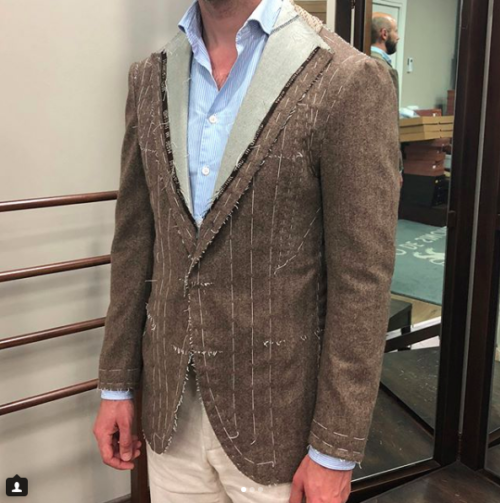 It was a conversation about vintage cloth that led to me picking a W Bill cashmere in brown herringbone for my jacket - the bolt of which was sitting on the shelves, and I kept stroking compulsively.
Cashmere won't be a daily workhorse of a jacket, unlike some of the small-run tweeds we looked at, but it will feel lovely.
-
Thank you, Eduardo, for your hospitality and impassioned conversation.