John Demsey hosts Budd and Anderson & Sheppard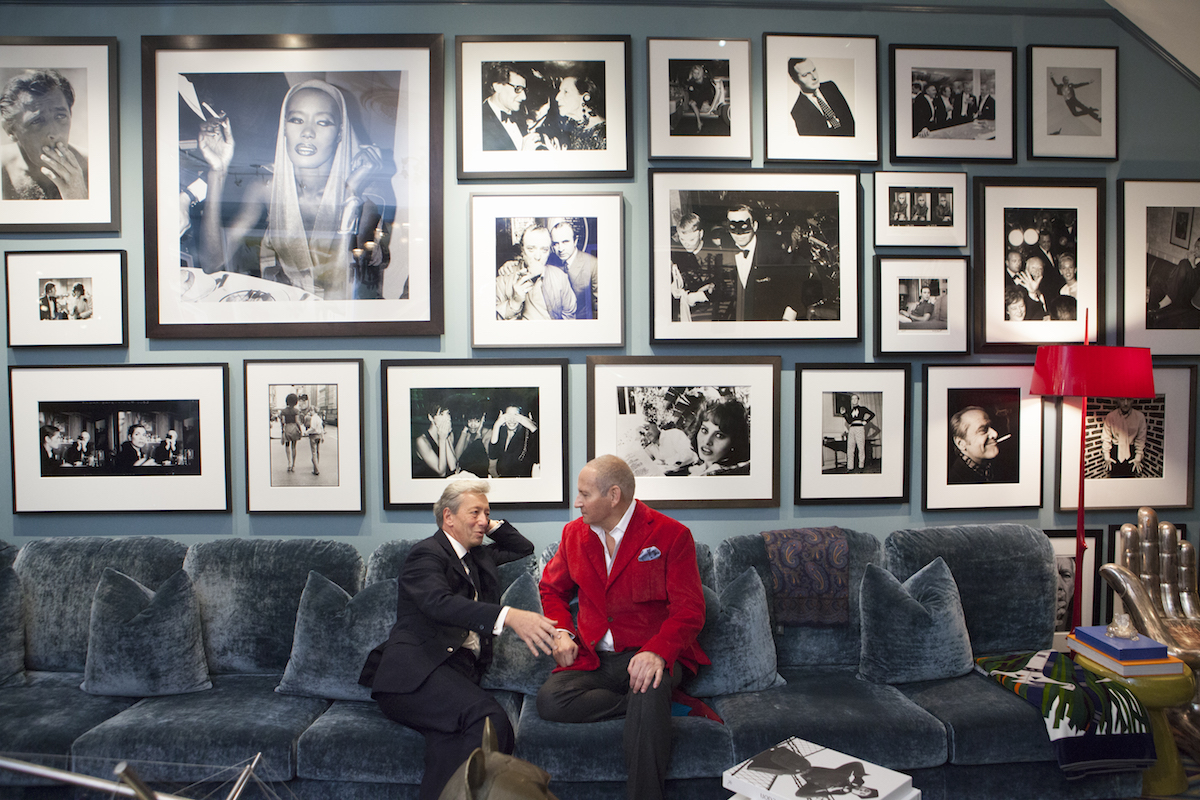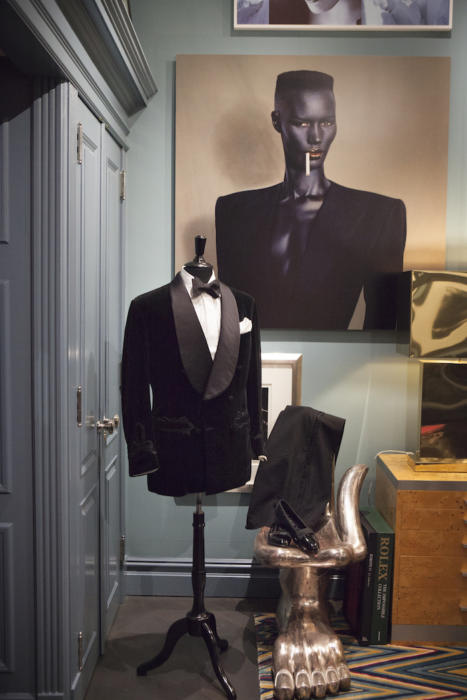 Coverage of our events last week in New York is going to work in reverse.
First, here, is the party after the Symposium - which Anderson & Sheppard customer John Demsey (Executive Group President, Estée Lauder) held at his house in Manhattan.
The party was co-hosted by perfumer Frederic Malle and photographer Jonathan Becker, both also A&S customers. (Above right and left, respectively, with Audie Charles of Anderson & Sheppard.)
And John's house, covered floor to ceiling in art and photography, provided a very colourful background.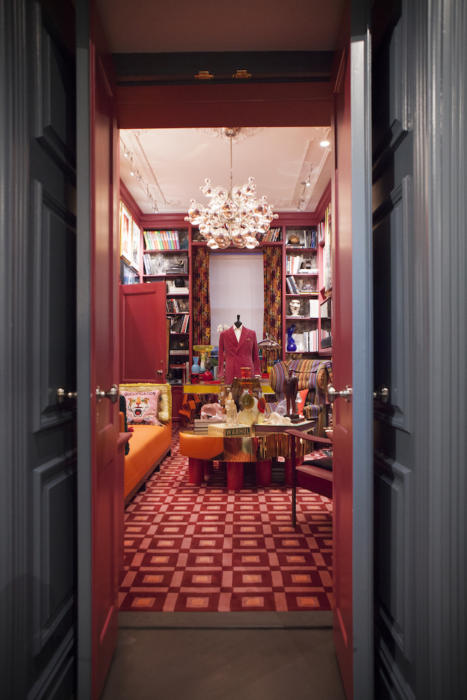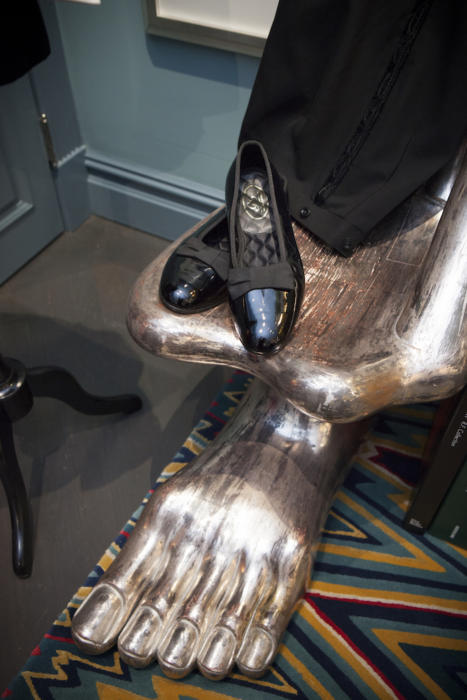 Tomorrow we will publish images from the Symposium itself and, later, a video of the talk.
I wore (pictured below with Jeff Hilliard, now at Mr Porter) my checked DB jacket from Anderson & Sheppard with cream trousers from Pommella - in the Fox cavalry-twill cloth we collaborated on recently.
Enjoy the well-cut customers and decor.
All clothing shown by Anderson & Sheppard, Budd or Cleverley.
Photography: Rose Callahan