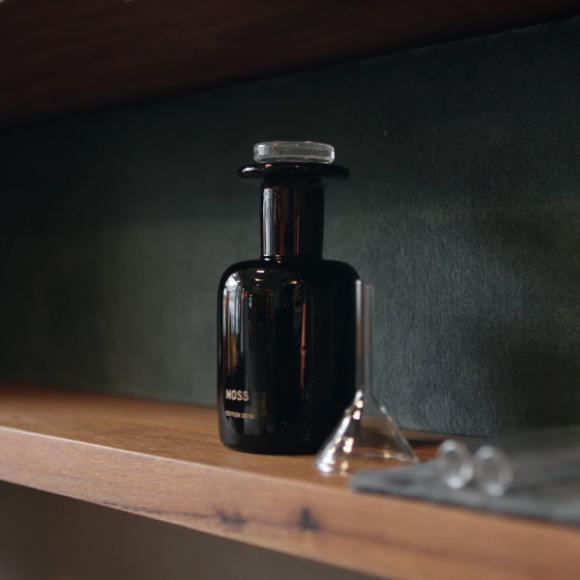 It's that time of year again. The TV adverts that started a month ago should have been a warning.
Below is my Christmas gift list for 2019.
It is not a comprehensive list of the best menswear gifts right now. It's certainly not related in any way to sponsors, promotion or advertising.
Rather, it is a highly personal, idiosyncratic list of things I'd like to get for Christmas. If I didn't already own them.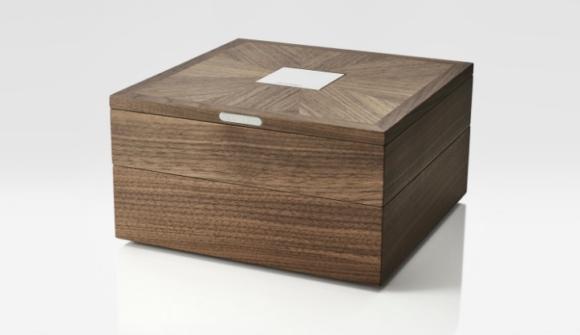 1 Linley starburst trinket box
£495
www.davidlinley.com/store/starburst-stacking-trinket-box
Marquetry is a craft I've always admired, but never managed to cover. The natural textures of woods have a deep appeal, as does the artistry of putting them together, and the result is something with a very subtle beauty.
Everyone needs a box to put cufflinks, collar bones and other jewellery in. They probably already have one. But if it's not that luxurious, they could upgrade.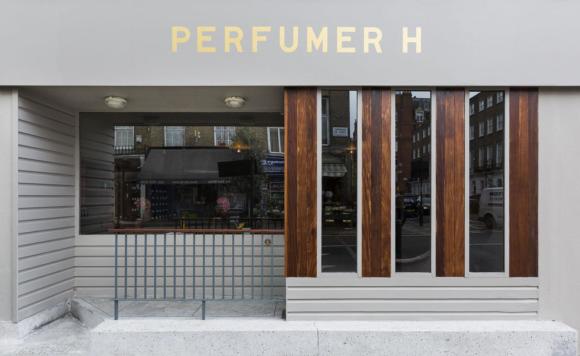 2 Perfumer H: Leather, Patchouli or Ink
£150 for 100ml (hand-blown glass bottles £350)
The Perfumer H shop on Crawford Street is one of my favourite retail spaces in London. It's the kind of quiet, sheltered space where you feel you could spend an entire day sampling fragrance, and it's nice that the lab is on site.
Lyn's versions of Leather or Patchouli manage to be softer and more sophisticated versions of anything else in the category, while Ink is surprisingly distinctive. I wear Charcoal. Perfume is a very personal thing to give as a gift, but samples are always available.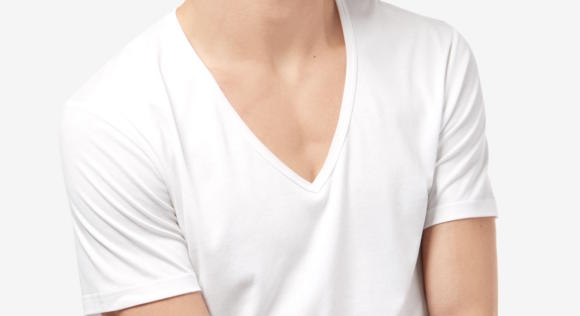 3 Sunspel vests and deep V-necks
£30 and £40
https://www.sunspel.com/uk/mens/underwear/underwear-t-shirts-and-vests.html
Nothing wrong with getting interesting basics - like socks - for someone at Christmas. Sunspel is usually my starting point for such wardrobe staples, and I recently picked up a deep V-neck T-shirt and a vest, both for specific purposes.
The deep V is to wear under polo-collar sweatshirts such as those from John Smedley or Luca Faloni (even our old Dartmoor - which should hopefully be coming back next year). The vest is to wear under heavier shirts such as my Bryceland's Sawtooth, or Niche denim shirt.
Few people are buff enough to wear either piece as anything but underwear - and I'm not one of them. They do come up a little large though; I bought Small.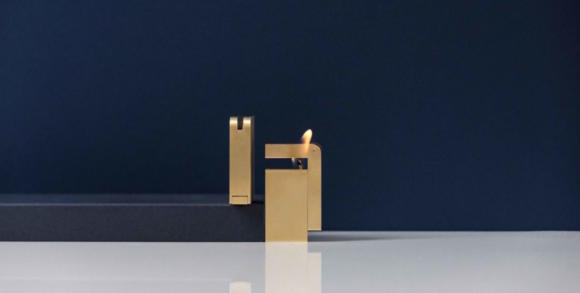 4 KNNOX lighter
£270
I don't smoke and I don't really need a lighter. But the design of this solid-brass lighter really appealed. It's simple, functional and unusual, and if I only ever use it to light candles, I'll be happy.
The flip-out mechanism isn't the easiest to work the first time, but once you're used to holding the body while working the flint, it's very satisfying.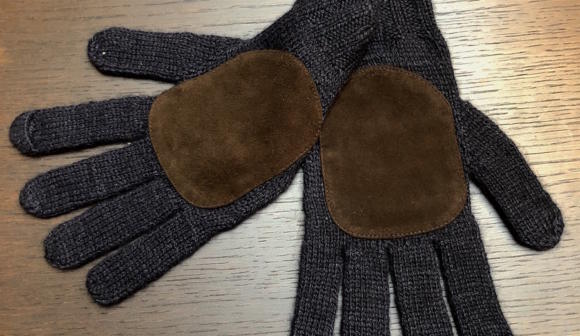 5 Anderson & Sheppard musk/suede gloves
£225
These aren't on the website currently, but they're my favourite gloves from A&S. The main body is a mix of musk ox, merino and silk, which feels like cashmere but is a little more robust. The palm is suede, which feels lovely, is a subtle look, and again helps make them more able to handle carrying bags etc.
They come in navy and grey, and there are also nice short scarves in the musk ox (brand name: Qiviuk, £295) that are loosely woven to give them a pleasing stretch.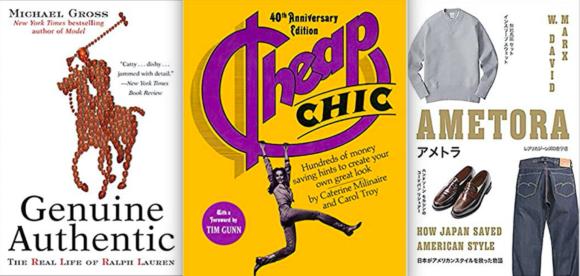 6 Books
Genuine Authentic: The Real Life of Ralph Lauren, £11.50
Ametora: How Japan Saved American Style, £15.45
Cheap Chic: 40th Anniversary Edition, £11.99
Three great books I've read recently on style and the clothing industry - yet perhaps unusual enough that the man in your life hasn't already read them.
Michael Gross started to write Genuine Authentic as the official bio of Ralph Lauren, until he was chucked off the job. Fortunately he'd had a lot of access by then.
Ametora is the story of how Japan created its own clothing industry from scratch after the Second World War, beginning by copying the Americans, then superseding them, and writing a lot of 'how to' magazines along the way.
Cheap Chic is mostly about womenswear, but has lessons for everyone - and is centred around a philosophy of good-value clothes, no matter what their price is. Practical and entertaining.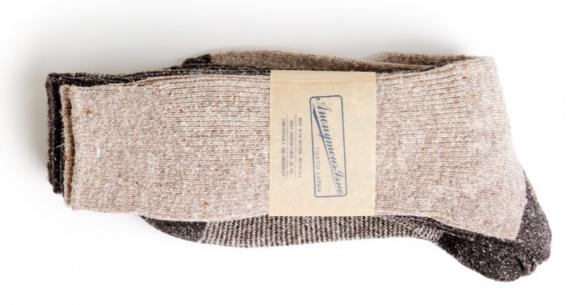 7 Anonymous Ism socks
£30
www.trunkclothiers.com/brands/anonymous-ism
Sold at Trunk among other places, Anonymous Ism is a Japanese knitter that does robust socks in some really nice patterns - somehow traditional and modern.
They are quite chunky though, and I wear them with boots or just around the house. And they're always at least partially synthetic, which again makes them hard wearing but not great if you're feet are apt to overheat.
8 Leffot T-fold cordovan wallet
$110
leffot.com/shop/accessories/wallets/the-fold-wallet-small
One for guys that love their cordovan. Great for shoes, it's also very satisfying in a wallet because of the way it moulds around the contents and ages over time.
It's a simple T-shape that the user folds up, puts cards or cash inside of, and becomes that wallet shape as it moulds. Thin too, as there's absolutely no excess leather.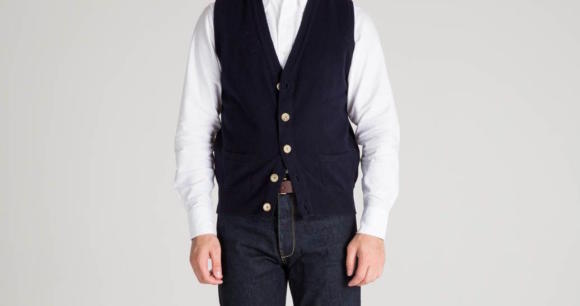 9 Drake's lambswool sleeveless cardigan
£175
www.drakes.com/apparel/cardigan
I find these particularly useful for a type of dressing we discussed recently: being dressed-up without wearing a jacket. Personally, I find the lambswool too thick to wear under a jacket, but the cardigan on its own is great with a pair of jeans and a button-down shirt.
It's warmer than most sleeveless cardigans, and has the texture to go well with casual things like denim. My favourites are the navy and a natural colour from last season (some left in the factory shop last time I was there).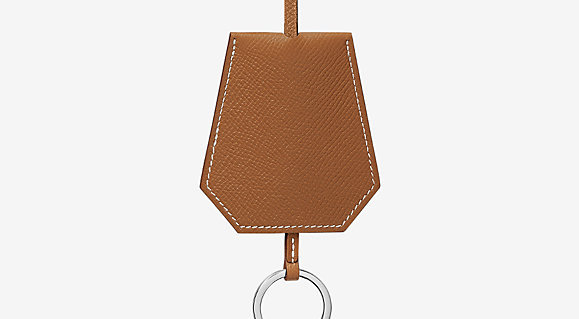 10 Hermes 'Clochette' key ring
£385
www.hermes.com/uk/en/product/clochette-cles-charm-H076195CJ37
Very expensive and very indulgent - but if you have a minor-grade obsession with Hermes, as I do, this is one of the more practical things to buy.
I've used an orange one in plain calf for the past four years for my keys. It functions very well, able to be looped through itself around a bag handle. But I think a printed calf, in not so bright colour like light-brown Epsom, would have aged better.