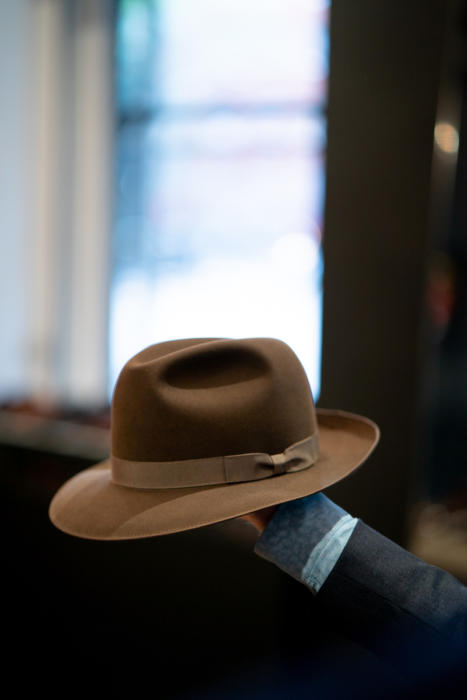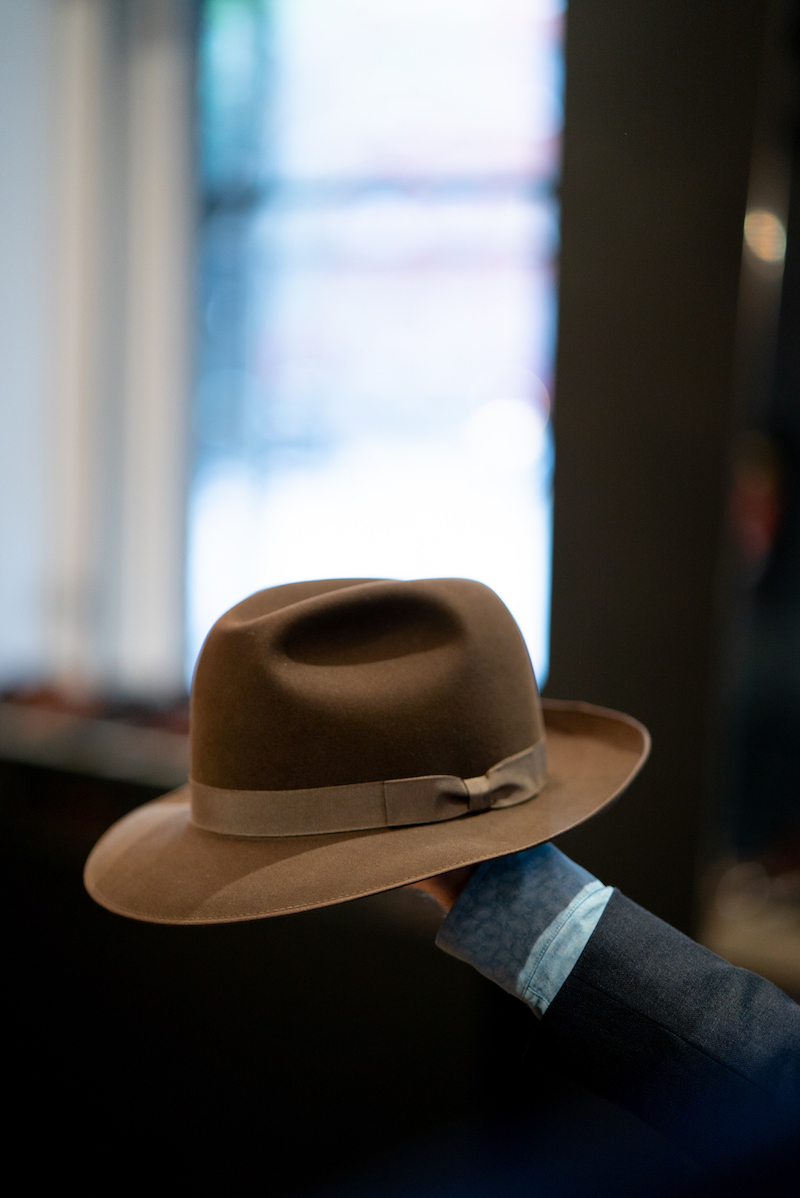 Optimo is everything you might want from a craft manufacturer.
There was a passionate beginning; a long gestation; success and popularity; and now a beautiful new factory that supports transmission of the craft. Plus a product that is superlative quality, and rather distinctive.
I had been aware of Optimo for several years, but as they're in Chicago, it was hard to find the excuse to visit.
Fortunately, owner Graham Thompson (below) was visiting New York for a trunk show when I was there, so I took the opportunity to meet him and try the hats.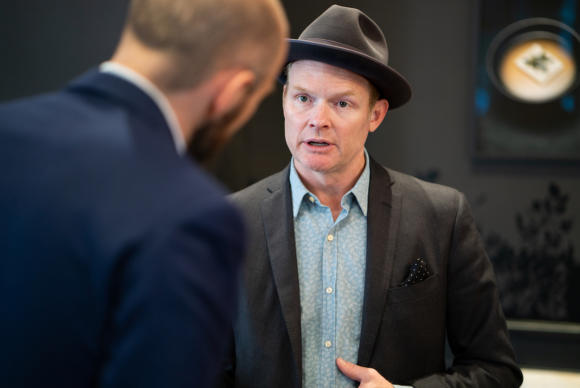 Graham (pronounced, in the American way, 'Gram') was obsessed with hats from an early age: particularly those worn by Hollywood actors in the 1930s and 1940s.
He was a regular at one of Chicago's best-known hat shops - Johnny's - when he was young. But the year Graham returned home from college, he was shocked to find out Johnny's was closing.
After a few conversations, Graham changed his entire career plan, agreeing to buy Johnny's business and continue the legacy of hatmaking in the city.
There's a lovely video of that process on the excellent Optimo site here.
Graham set up Optimo when he was 22. Johnny was officially retired, but continued to work there and teach Graham - pretty much up until his sad passing, seven years later.
Today, after 25 years, not only is the business sustainable but Graham was able to buy, and entirely restore, an old fire station to construct a new workshop (pictured above and below). It opened in 2017.
The factory looks beautiful. Functional and efficient, yet steeped in history, with a mix of old and new blocks and machinery.
I'm determined to visit next year.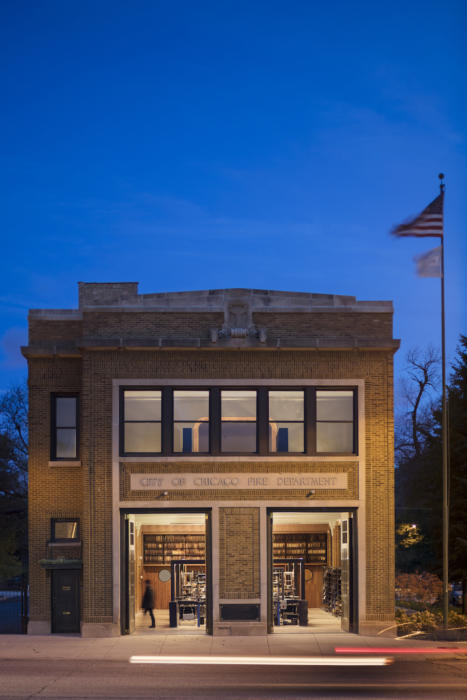 When Graham and I met, it quickly became apparent that not only does he look good in hats, but (more importantly) he understands how other people can look good in them - and why they think they don't.
If you want to read more on the subject, I've written about hat look and fit here.
For now, suffice it to say that I think pretty much all men can look great in a hat. They just need to understand what style suits them, and ideally have a retailer that can demonstrate it.
Optimo makes fur-felt dress hats and panamas - there are no stiff Western models, or modern designs with odd finishes and matchsticks stuck in them.
But within that, there is a big range of materials, models and constructions. And Graham understands which of those will suit different people's style and face shape.
The model on me below, for example, looks great from the side - it's a clean continuation of the shape of my head - but from the front it's a little too square, and could do with being more tapered.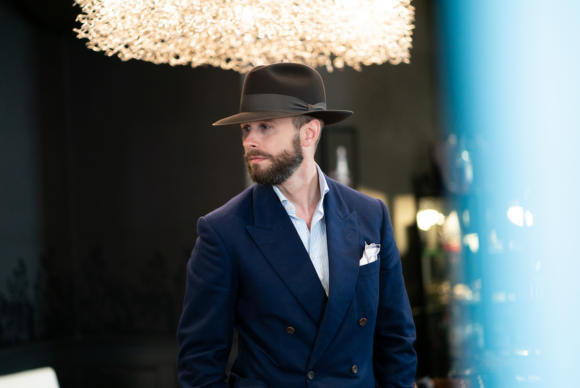 Interestingly, when Graham trained under Johnny the shop repaired others' hats as well as making their own. This gave him a useful overview of the rest of the market - at least in North America.
It was fairly easy, then, to pick the materials and production methods that produced the very best hat - in his experience.
In terms of production, that included things like double blocking, or decatising. Basically going through the blocking process on every hat twice, in order to set the shape more precisely and giving it more longevity.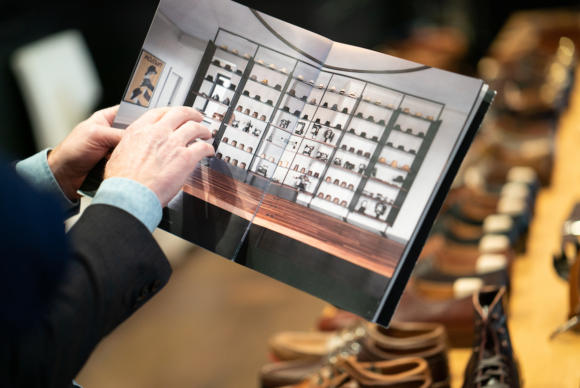 For materials, it meant using largely beaver felt, with the occasional push into even finer felts, like beaver belly or mink.
Cheap hats (most of the market) are made of wool. Decent hats are made of fur felt, the majority farmed rabbits. Better hats are made wild hare felt, and beaver. Optimo uses the very best beaver.
("Saying it's beaver in hatmaking is like saying it's cashmere in knitwear - there's still a lot of variation," says Graham)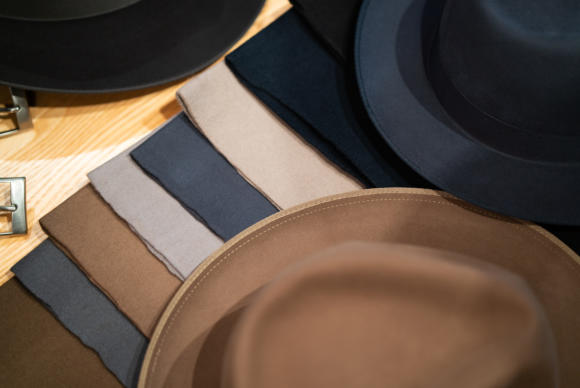 Actually, the thing that surprised me most about seeing the Optimo hats in person was the felts.
They were stiff, yet malleable and light. They felt strong, and Graham demonstrated how they could be crushed or moulded and then re-shaped.
They felt distinct from felts I've used with any other hatmaker.
It's mostly about density, apparently. Modern hats use less-dense felts because it's thought people want something more malleable and soft.
But those quickly lose their shape over time. Indeed, they aren't even more malleable, really, because they can't be shaped by the wearer to a look they want.
If you try to put a certain crease in such a hat, it will just drop out over time or when it gets wet. A denser beaver felt is easier to shape, and re-shape, with perfect control.
There's more on felts and production on the Hatmakers section of the Optimo website here.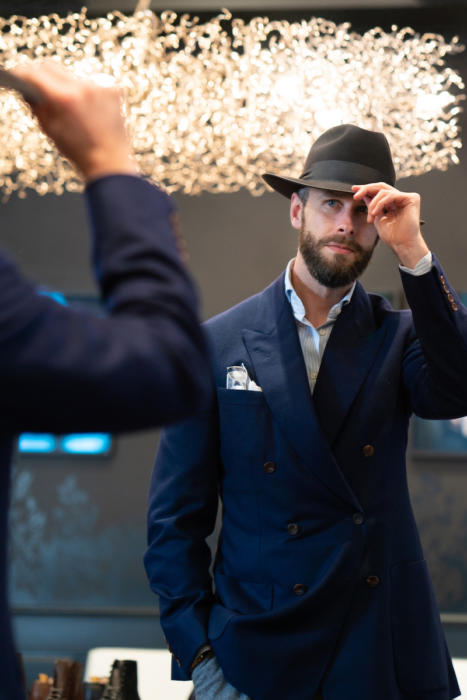 I ordered a fedora from Graham in a very dark brown/grey felt (above).
Slightly tapered crown for my narrow face; decent size of brim as I can get away with it, being tall.
Standard beaver (for them) with a smooth finish. Much as I like the fluffy finish of my Stephen Temkin hat, I wouldn't want it on every hat I own.
Ribbon in a grey to keep it formal (it's amazing what difference the ribbon colour can make to the colour you think the felt is). Graham has new ribbons and thousands of metres of vintage ones bought from old hat shops.
And a welted finish on the edge, where it is simply folded down and stitched (below). Most brims are either welted, bound, or left raw.
A welted edge is sturdy and stronger than the others, but isn't necessarily more casual or formal, according to Graham. Dress hats and sports hats have been made in all three finishes at different points.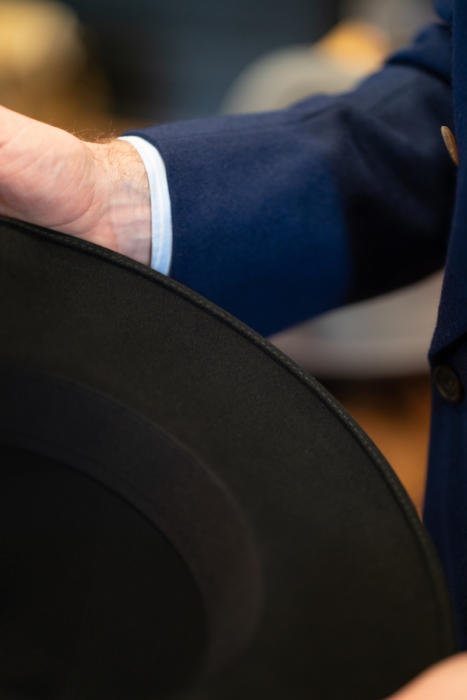 Optimo hats are not available to buy online.
Even in the shop in Chicago, a customer cannot simply walk in and pick up a hat. In Graham's view interaction is fundamental, and therefore a customer has to request a hat from behind glass to try, which then comes with certain advice.
However, a reader can arrange a phone appointment with someone from Optimo (details here), which will involve a discussion of styles, lifestyle, and a self-measuring of the head (video on that here).
And after a long resistance, there will be some selling online with Optimo's new website, launching soon. But only for repeat customers.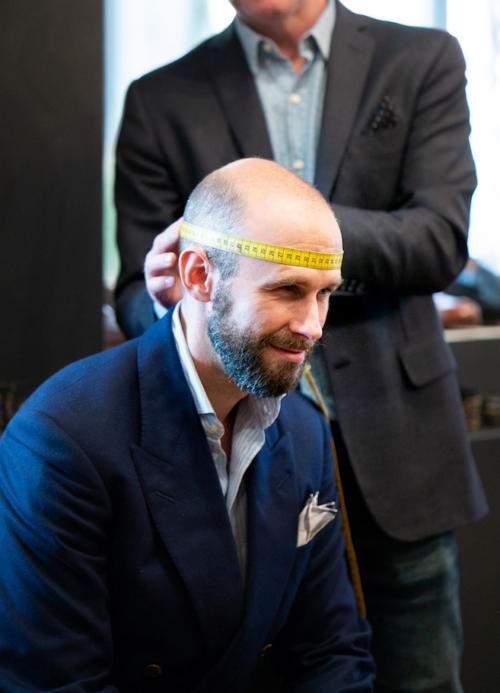 Most hats are ready-to-wear and sold as such.
Fit is not that hard with hats, after all, and Optimo does sizes in half centimetres (which is very unusual) and in at least three different shapes: round, round oval and long oval (me).
Custom orders like mine make up about 25% of sales, and are usually when someone wants a different brim/crown combination - or unusual colour.
The ready-made styles can be seen on the Optimo site, here.
I'll report back on the finished hat soon. In the meantime, thank you to Graham, to Edmund, and to Steven at Leffot for hosting us.
Photography: Elliot Hammer