A hoarder reformed: Downsizing my wardrobe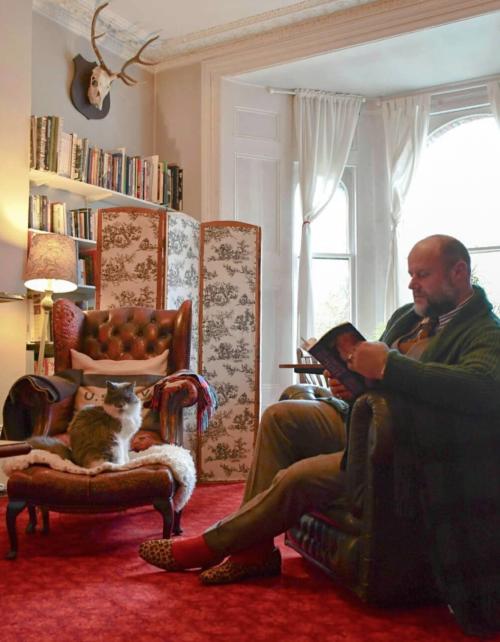 By Tony Sylvester
For the first time in a long time, I find myself in a particular clothing predicament: having spent the past few years in the same home, a move is imminent. While the change is welcome for many reasons, one of the obstacles is paring down my rather sizeable wardrobe.
My wife and I currently inhabit a space that lends itself to the ownership of things. A parcelled-off part of a grand Victorian villa with large rooms, high ceilings and alcoves, it suits the accumulation of 'stuff' in all its forms.
The previous occupants were similarly inclined, with floor-to-ceiling records and books - it's a space that asks to be filled. My wife, being a curator and researcher by profession, and myself, being a hoarder (to put it uncharitably) both did our part to keep up the tradition.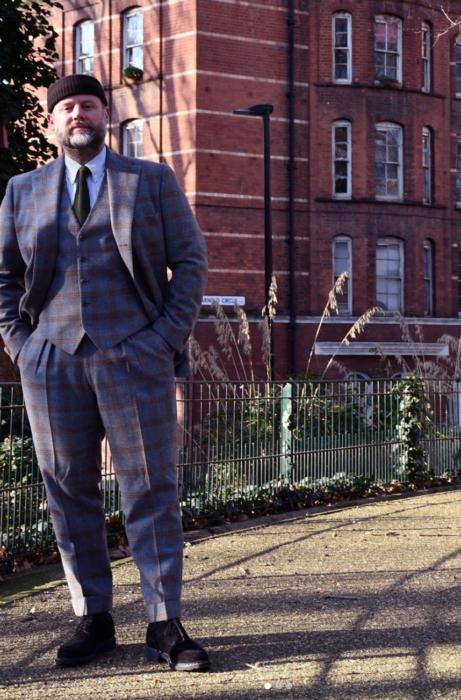 The move also comes as the result of a change in lifestyle, the most radical for me in more than twenty years. No longer being tethered to a concrete location for work has meant that a lot of my wardrobe has simply become redundant. In particular the items that lend themselves to being public facing, or 'performative' in some way.
Previously, having a front-of-house role in menswear drove my sartorial decision-making in a lot of ways; wanting to keep a variety and range in my outfits five days a week - for my own sanity as well as the fun of playing a little brinksmanship with the form and expectation of colleagues and clients - kept me amused and entertained [see above].
Dressing has become more functionally comfortable and personal, with less concern with how I am perceived by others [below].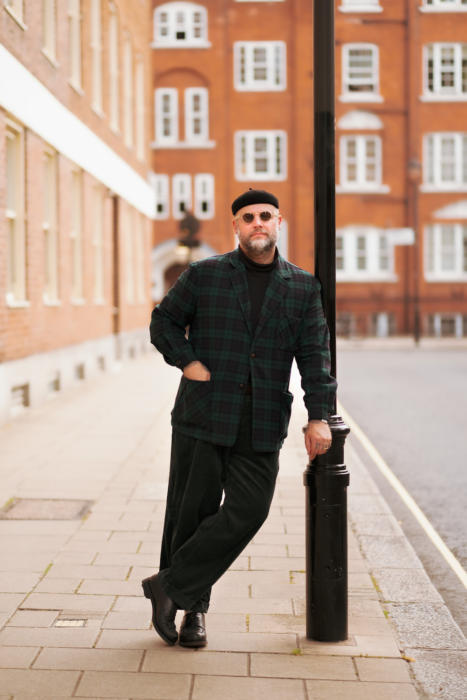 The timing of the move is also serendipitous, as I'm not sure this level of accumulation and consumption was healthy or sustainable.
Quite rightly, people today are more concerned with sustainability than at any time at the past, given to the unavoidable, hard scientific facts of environmentalism. I believe that we should be giving some thought to our 'personal' sustainability too, hand in hand with these ecological and ethical concerns.
I'm sure that a lot of readers will have found themselves in a similar situation of late. Both the change in lifestyle and the concern about the sustainability of what we consumer.
So, how does one approach sustainability in one's own wardrobe? Of course, the most conscientious way is to refrain from purchasing anything at all; enjoying what we already have and making do and mending as we go. This is ambitious and ultimately unrealistic for me, I'm afraid to say.
While I have significantly curbed my impulses for what my friend Ethan Newton terms "acquisition mania", the call of the novel and the urge of the refresh will always be present, and as readers of a website dedicated to what to buy and how to buy it, I'm sure most of you are in the same boat.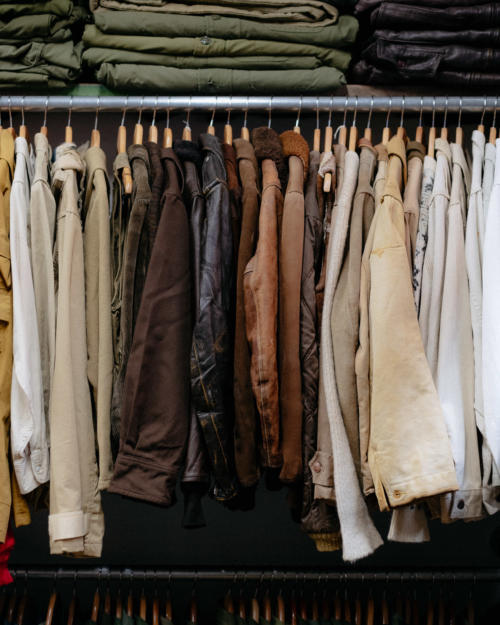 So, if abstinence is off the table, is there a key for a realistic approach to the problem? Some magic formula that cracks the code? For me, I think the best way forward is a rule of thirds: 1/3 made to order, 1/3 vintage, 1/3 stock.
There is no doubt in my mind that the made-to-order process is the most conscientious business practice in menswear. It's flabbergasting to me just how much product is made, and horrifying to consider where it all ends up.
Often brands at the higher end or even niche side of the market are equally as guilty of waste and overproduction, just better at hiding the excess. I fully throw my weight behind brands committed to small runs and tight ways of working, producing as close to what is needed as possible.
Of course, bespoke tailoring is the most obvious example, but understandably the price point puts it out of most people's reach. I'm always impressed by makers who can offer a made-to-order service at a more modest price tag, focusing less on the handmade / luxury side of the process, but still offering quality and service.
One of my favourite newer brands in this category is Jake's, run by Jake Wigham [below], a shirtmaker in East London. With a small workshop in Canning Town, Jake (previously a bespoke trouser maker) offers a spot-on fully fashioned button-down shirt, in the manner of classic Ivy style / 50s Brooks Brothers fit and a variety of cloths, for the same money as most ready-to-wear options. Looking to branch out over the next year into more garment making, his is a welcome addition to the marketplace.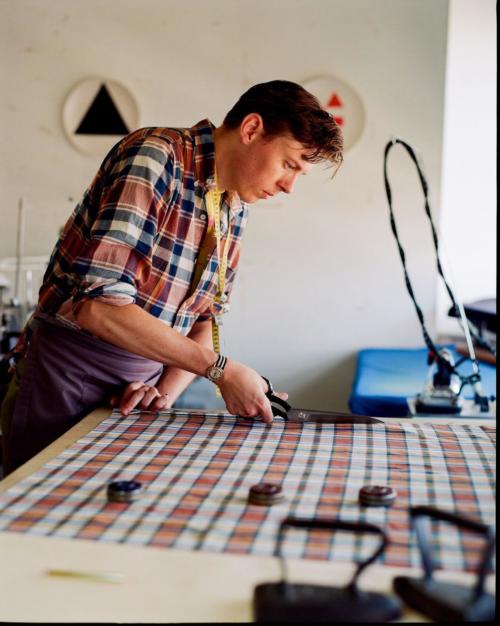 Much has been written on the sustainability of vintage / second hand, and there is little to add to this. For me this is the best option for overcoats, non-tailored jackets and anything where fit is less of an issue. If it was realistic to make all my purchases this way I would, but issues of both fit (one is hamstrung but one finds) and hygiene negate this.
The last third might be perhaps the most contentious to the average PS reader, but mindful purchasing of stock pieces from ready-to-wear brands can even include those brands at a high-street level.
Of course, not all ready-to-wear brands are created equal in their ethical practices. But buying something off-the-peg that has been mass-produced is not inherently bad, if your intention is to ensure that through its care, and later repair, that it has as long a life as possible. I think it's up to you as the consumer to remove it from the damaging cycle of 'wear and chuck'. Some of the longest serving items in my wardrobe are from Muji, Arket and Uniqlo.
As for the great clear-out, it's slowly getting there. That which doesn't end up in the second-hand market itself will be going to Suited & Booted, a London-based charity which helps unemployed and low-income men find work with mentorship, advice and most importantly, a new set of professional clobber. A very worthy cause if anyone reading is staring down the barrel of a similar downsize.
In the second image of Tony above, he is wearing a representative mix of new and vintage: a Uniqlo mock neck, Muji socks and awms beret; but vintage JM Weston Golfs, Pendleton shirt-jacket and Ralph Lauren cords.
Below: The Duke of Windsor's wardrobe.