Come to a talk with Tony – and other things coming up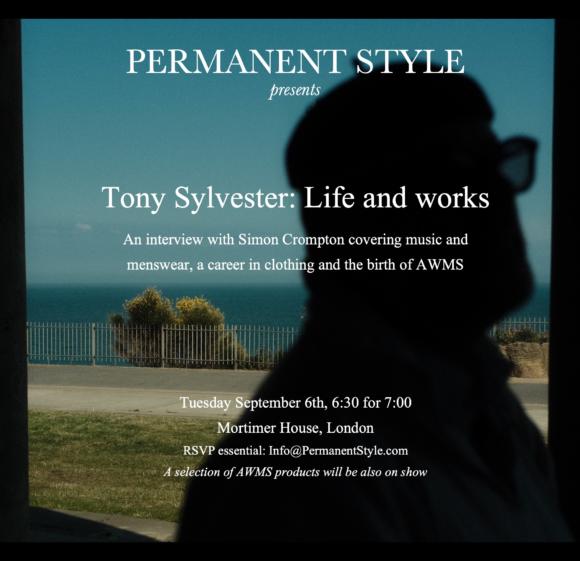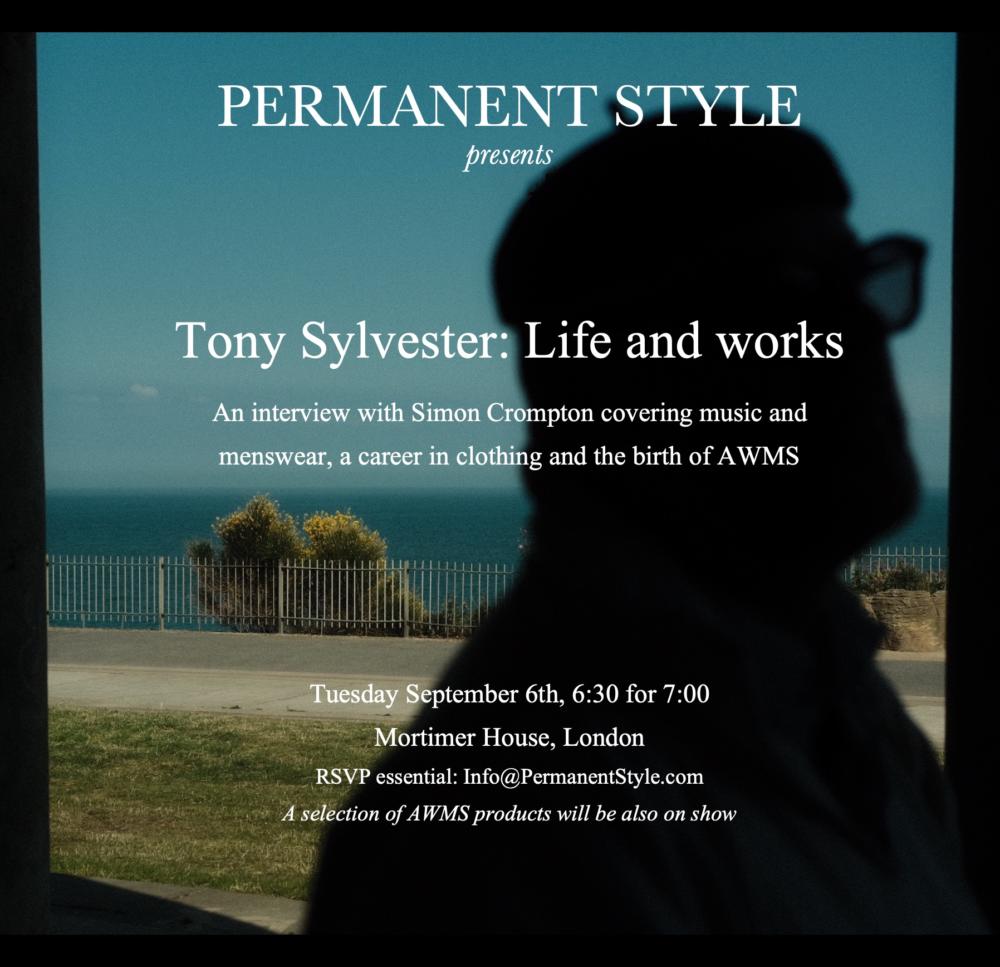 Over the next few months there will a handful of PS events and talks, which will hopefully provide some nice opportunities for us to get together after the long summer, and lead to some stimulating conversation.
The first of these is in three weeks time, in the wonderful Mortimer House - the members club I've been using as my office space for the past four years.
It will be an interview with Tony Sylvester, creator and designer, about his career in clothing, the founding of his brand AWMS, and his views on menswear of the moment.
I can't wait to chat in detail with Tony about the brands he works with, and the other brands he admires.
There will also be a selection of AWMS items on display for everyone to see, including ones that weren't at the pop-up a year ago, such as the espadrilles.
We would love to have a small audience of interested readers there, so if you would like to come please RSVP at [email protected]. I think there will be about 30 spaces available.
The event starts at 6:30pm, with the talk beginning at 7pm. We will be up in the Gallery at Mortimer House, where there is also a small bar. I'll send details on how to find us upon RSVP.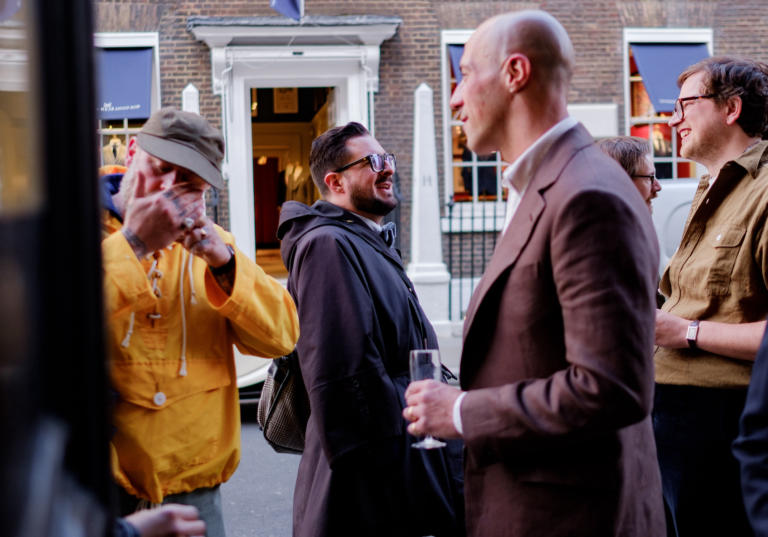 Other things coming up this Autumn/Winter include hopefully an event in New York, where I look forward to seeing US readers, and a talk with Stoffa. Details of those and others will be coming soon.
The much-anticipated schedule of product releases will also be sent out in the next few days, and I will publish that on PS for the first time too. That should provide a nice forum for everyone to ask their product questions in one place.
Thank you everyone, and see many of you soon hopefully.
Simon
Image at top: Sasha Leon @sashaleon.jpeg. Bottom photo, Mohan Singh