The Pitti of silly walks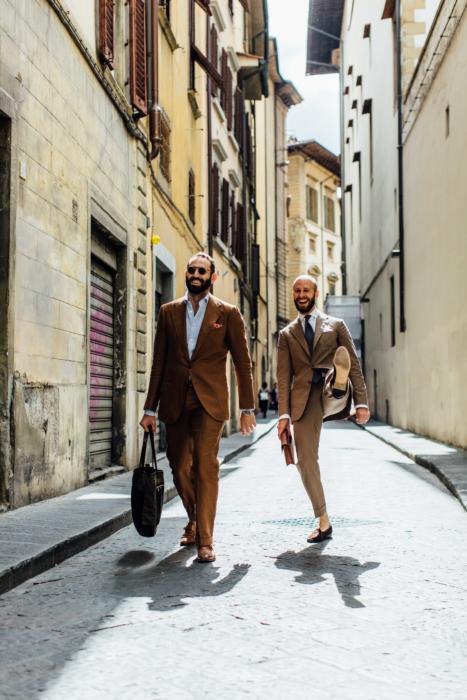 The end of a conversation about people parading into Pitti. About its silliness. About therefore, naturally, the Ministry of Silly Walks.
Fuller Pitti coverage next week - our Young Tailors Symposium on Wednesday, which was wonderful, and some great brands and tailors in Florence and Milan.
Above, wearing an Elia Caliendo suit in Holland & Sherry cotton, with my dark-brown suede Sagans. Carrying my old Alfred Dunhill box.
Greg Lellouche in the cloth of the summer - tobacco linen. No silly man walks alone.