AW Bauer & Co – bespoke tailor, Stockholm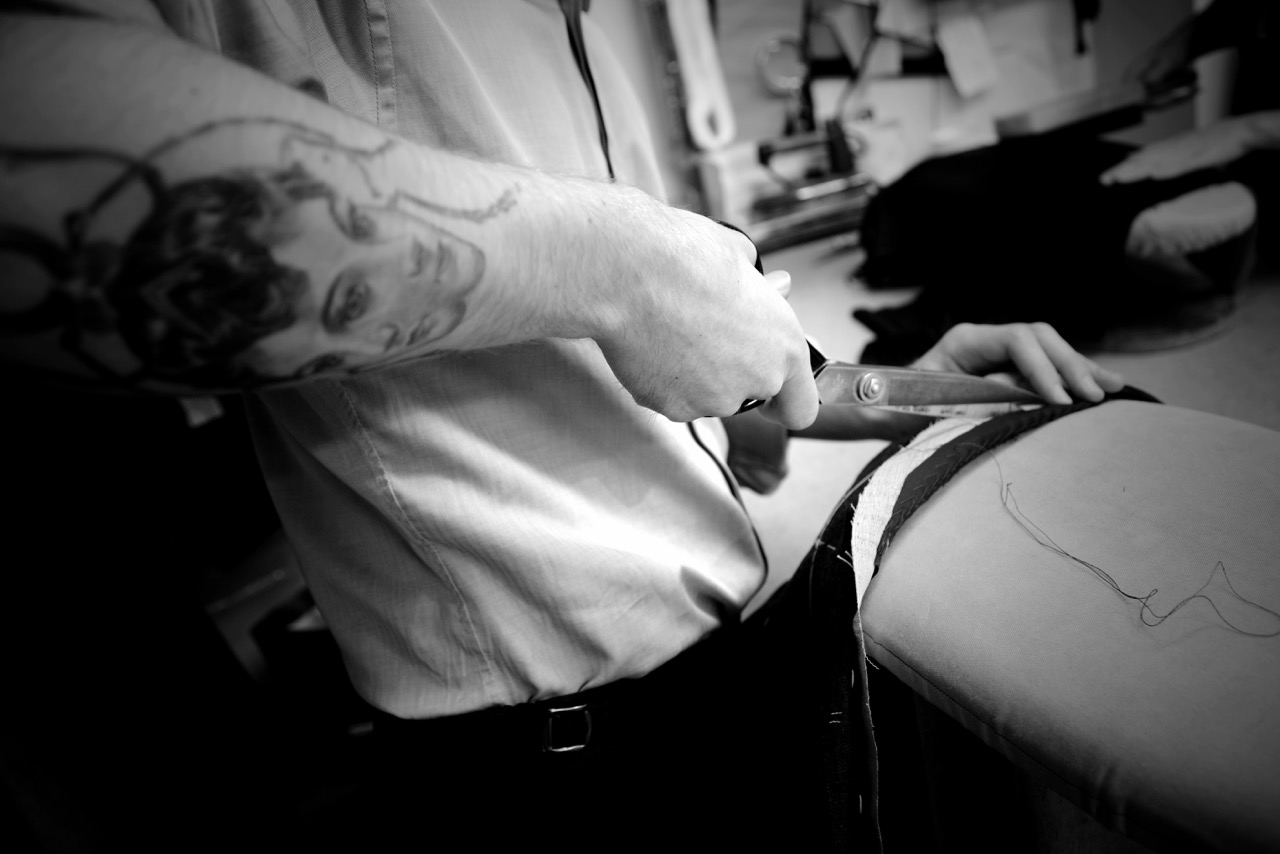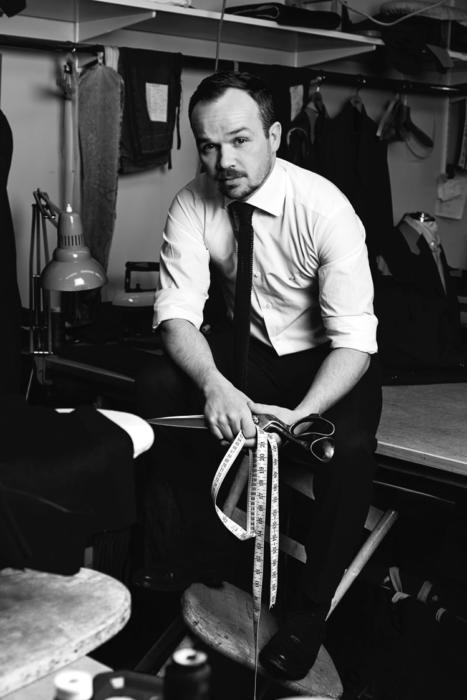 I don't usually write about tailors unless I am trying them as a customer – it just feels like there's a big part of the content missing. But one exception I'm happy to make is for young tailors, who often deserve and need the exposure.
One of those is AW Bauer & Co in Stockholm, Sweden, which is now owned and run by Frederik Anderson and Martin Ekolin.
I met them last year when we did a book launch in Stockholm with Plaza Uomo magazine. The Bauer store is just off a high street, with a ground-floor entrance and nice depth, allowing for a small shop in the front and workrooms behind glass doors at the back.
Frederik, the cutter (pictured top) has an unusual background. He started off as an apprentice in the theatre, making costumes.
Although he says it is rather looked down upon my most tailors, theatre work does give a tailor a very broad grounding, and requires a surprising amount of quality given the rigours the clothing has to go through.
The story of his transition to full bespoke is one of perseverance. He was originally dismissed out of hand when he came to Bauer looking for work. But he came back a month later, and eventually managed to convince the owner, Borje Moberg, to let him come in every Friday afternoon.
There were only three people working at Bauer at that point – including Moberg – and they were all old. After a few months of working there, Moberg said they were going to close up.
"He didn't think there was any future in tailoring. Bauer was the only full tailor in Sweden and demand was dwindling," remembers Frederik. "He said 'no one understands bespoke, and we're sick of explaining it to people'."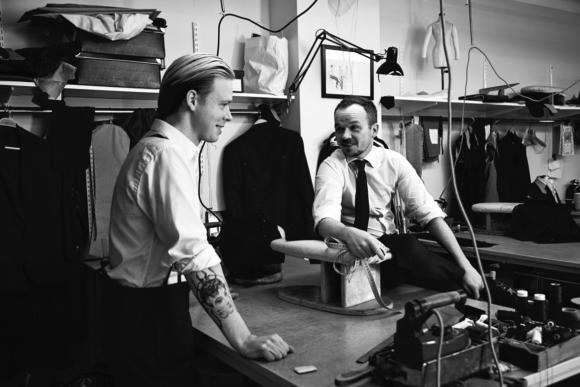 Fortunately, Frederik convinced Moberg to let him and Martin buy the business – slowly buying up the shares. That was 10 years ago, and two years ago Moberg retired fully, leaving Frederik and Martin in charge.
"There was a good 3 or 4-year period where I took on all new customers, and he dealt with the old ones, which worked quite well," says Frederik.
Since then, business has been strong. The team is now up to six people in-house and two off site, and Frederik and Martin have started a small school, taking on the best people. (A great trick if you can work it – as Stefano Bemer has done effectively in recent years.)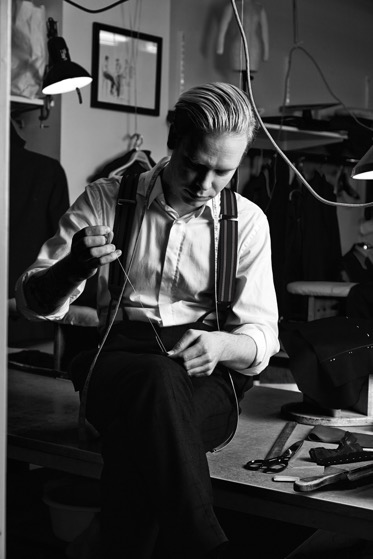 "As you might expect, we get a lot more enthusiasts into the shop now, people that really understand the product," says Frederik. "These things are so much easier with social media, and people are fascinated by it."
AW Bauer is over 150 years old, and when it was about to close, was the last full bespoke tailor in Sweden. It's hard not to feel impressed and grateful that Frederik and Martin have managed to give it a new, bright future.
Prices start at 4000 euros for a two-piece suit.
Pictures of their work on the Tumblr account here.