Friday Polos available again – with new brown colour!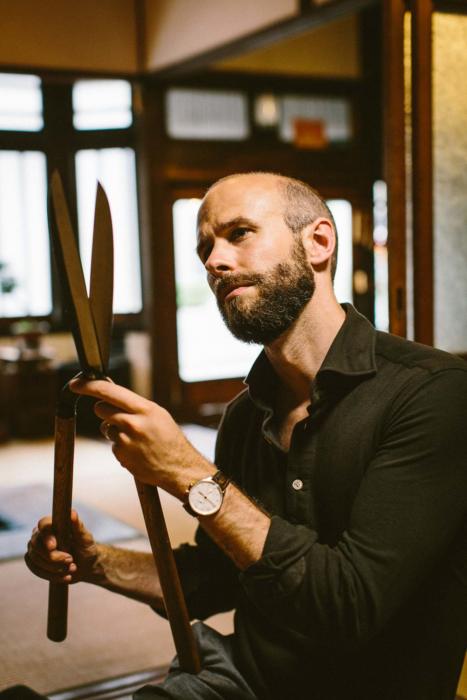 *Many sizes are now sold out. For a breakdown of remaining stock, please see the shop page*
With excitement and not a little relief, given how many people have been asking, I'm glad to say the Friday Polos are now back in stock.
You can place your order here, on the Permanent Style shop. Please don't forget to include in the Notes what size and colour(s) you want.
We have one new colour this time, a dark brown that you can see me wearing in Japan in the images above. It's a nice, deep chocolatey brown that I find works nicely with grey or tan trousers.
(The top image was shot at amazing knife-maker Sasuke. Separate post coming on that as well as one or two other Japanese craftspeople.)
Elsewhere, we have the classic navy, green and white, plus the lighter grey that we ran the short-sleeved Friday Polo in back in July.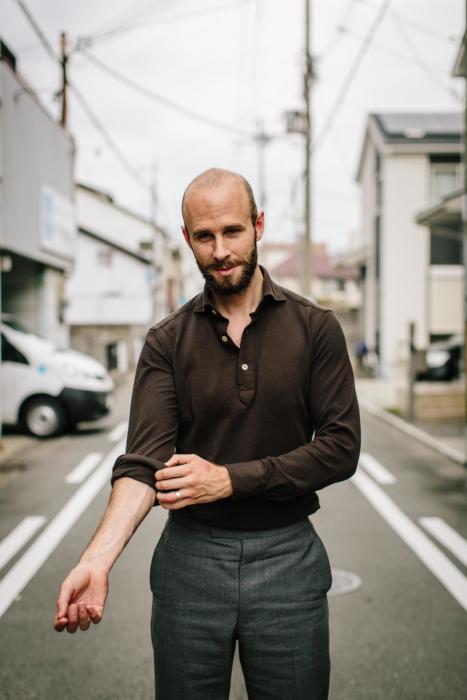 I'd also like to put in a special mention for white, which I find is underrated in the range.
It's often the least popular colour, yet it functions particularly well for that role we talk about regularly - subverting the assumptions of formal clothing, by for example replacing a classic white button-down under a grey or navy blazer.
Adam wears it well below, but it is even more useful with conservative tailoring.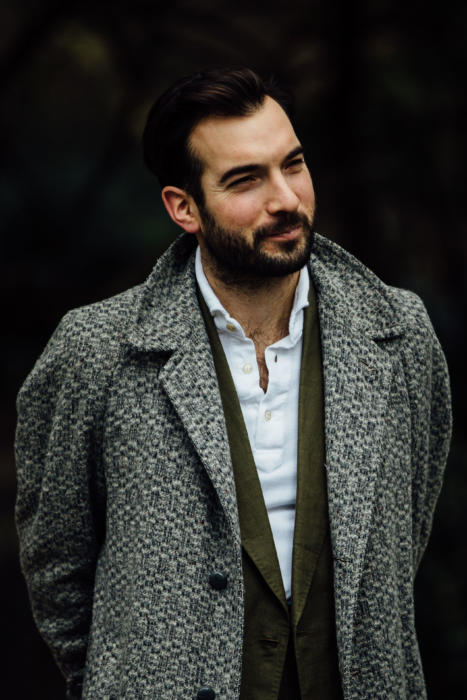 One other change this time is that due to the popularity of the Friday Polos, we have hit the UK VAT threshold and will need to charge people in the EU tax on top of their orders. This is stated in the details along with postage, and added in the order summary at the end.
Those outside the EU can simply order as normal, and will not be charged VAT.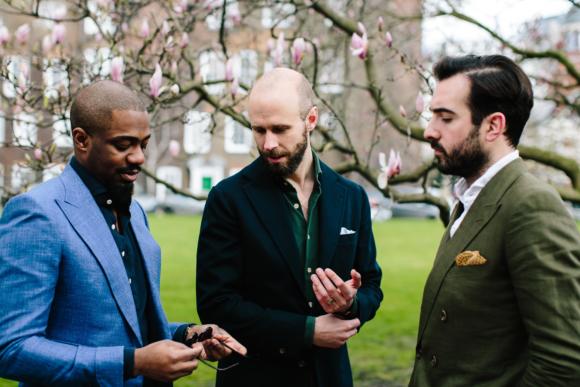 As to the rest of the details on the Friday Polo, they are the same as always, and likely most readers will not need reminding.
But for those that are new to the site (hello!) here is the background and all the details:
The project was started last year with Neapolitan bespoke shirtmaker Luca Avitabile, who has been making my shirts for a few years.
The idea was to use the best materials (a soft Caccioppoli fabric) and as much as possible make them in the same way as Luca's bespoke shirts. Everything is hand cut, and there are five points of handwork: hand-inserted sleeves, buttonholes, buttons, gussets, and ends of the cuff placket.
We sell at below the normal retail price. With a standard retail mark-up these would be closer to £250.
Five colours are available: Navy, Green, White, Brown and Grey
Four sizes: Small, Medium, Large and Extra-large (see table below for dimensions)
Shipping by FedEx, from Naples
Returns and refunds available if the product is in a resellable condition, although we do not cover the cost of return postage
Buy from the shop page here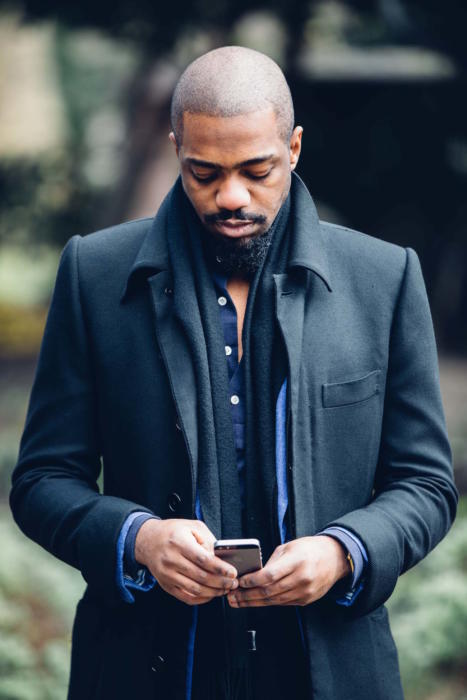 Product details
Mid-weight Caccioppoli pique-cotton fabric, good for three months of the year (in England!)
Hand cut and partly hand sewn, all in an atelier in Naples that makes for several big designer brands
Cutting and work overseen by Luca Avitabile, bespoke shirtmaker
Mother of pearl buttons
Stand collar, like a shirt, to help it sit under tailored jackets
Slots in the collar for shirt-stays
Half buttoning
Long tail and front, like a shirt, as the polo is designed to be worn tucked in
The shirts will not shrink when washed, but should expand slightly in the waist. Do wash cool and line dry
Sizing
The shirts have a moderately slim fit
In the images we are all wearing mediums
If you are unsure about fit, we recommend comparing the measurements below to a polo shirt you currently own. They are in centimetres.
Chest Waist Yoke Sleeve Body
S 102 92 40 61 75
M 106 96 44 65 76
L 116 106 47 69 81
XL 124 114 48 69 81

Photography: Jamie Ferguson @jkf_man