Marol shirts – coming to London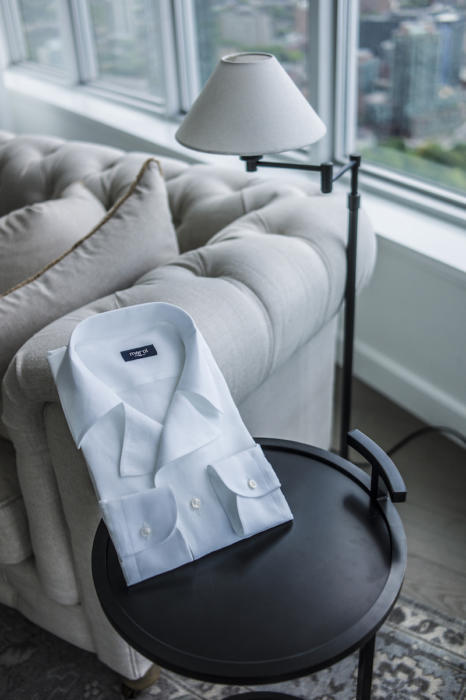 In the past year there has been a lot of promotion and discussion of Italian shirt manufacturer Marol - since it was bought into by commodities trader and menswear enthusiast Bo Yang (below).
Next month, readers in London will get a chance to see them in person for the first time, when Marol come to Mark's Club for a trunk show October 18-19, and return for fittings on the 30th and 31st.
This is a smart way to do things, given shirts normally only require one fitting.
After those two visits, there will be a cohort of London men who have ordered their MTO, MTM or bespoke service, had the shirt delivered, and can consider whether they want to use it again.
Marol is in many ways an example of a trend we've seen over the past 10 years on Permanent Style, of top-end manufacturers becoming brands.
Drake's is the best-known example, and as Michael Hill reflected back at our Accessories Symposium in 2016, the company's London factory might not exist today if it hadn't launched a brand.
Companies like Begg and Bresciani have followed similar routes.
Marol is not a big atelier, with around 30 workers outside Bologna.
But it has been known for a while in the industry as one of the best places to have shirts made - in the same way Drake's or Bresciani were also known.
I have one Marol shirt, for example - a grey brushed-cotton from the Anderson & Sheppard haberdashery that I love - but I had no idea it was made by Marol until now.
Marol shirts are made to a very-high level, in the North Italian tradition.
In comparison to makers around Naples, they tend to prioritise a clean finish and precise machine work, rather than hand flourishes.
The sleeve is still generally inserted by hand, and a wide, broadening seam sewn by hand around the armhole. Buttons and buttonholes may also be done by hand.
But elsewhere the focus is on precise machine finishing: 13 stitches to the centimetre, 2mm side seams and hems. They also have the consistency of a well-run atelier and touches like a high button-shank and great pattern matching.
It is a mix of the machine precision of a Charvet and the handwork of a Neapolitan like Kiton, or Luca Avitabile on the bespoke side.
The fit tends to be generous in the chest and sleeve, creating an athletic silhouette.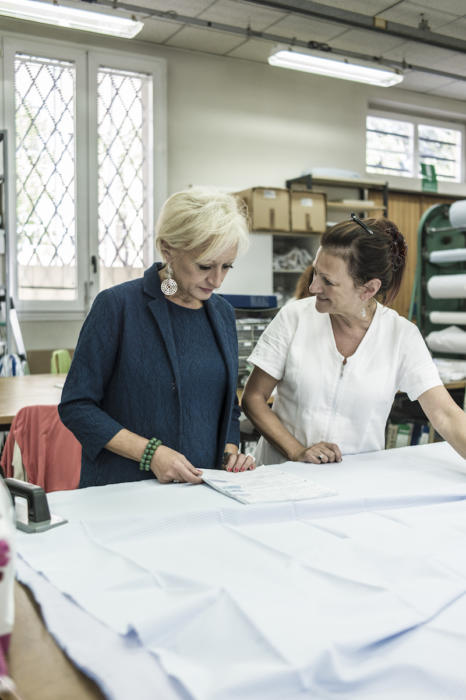 Marol is run by Manuela Vignudelli (above, left), who will be visiting both times in London. She took over from her parents, Rosanna and Luciano Saguatti, who founded the company in 1959.
That history has gifted the modern creative team - involving Bo and also Canadian writer Pedro Mendes of The Hogtown Rake - an archive of innovative designs to draw on.
And I think that will be crucial to the success of Marol, the brand.
Because while shirts are an everyday item (where a man generally wants one consistent maker) the market for shirts is crowded, and design is the easiest way to stand out.
Marol has many design styles, some of which are shown here.
They are divided into four collections: Eleganza for dress shirts, Volo for off-duty, Sogno for flair, and Opera for the evening.
Many of them are too showy for me - particularly the strong patterns and denim evening shirts.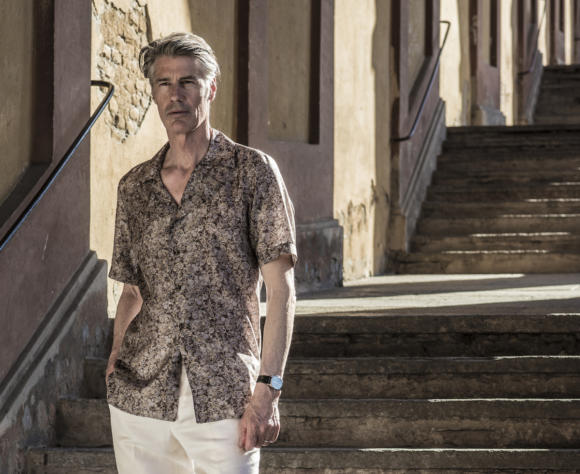 But they do a very nice one-piece collar, some interesting cuff designs, and I rather like the pyjama shirt. (Though more for actual pyjamas than wearing outside.)
There are also nice details on some of the shirts that are subtle enough not to be gimmicky. These include the front-panel overlap on a shirt (bottom of this post) and the pleating effects on dinner shirts.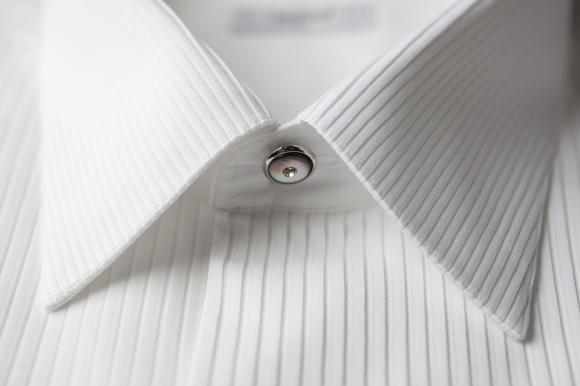 The biggest issue Marol is likely to face is price.
Shirts are priced quite highly across all ranges: £275 for MTO (standard sizes) £318 for MTM (made to fit, from a block), and £367 for bespoke (unique pattern, with one fitting).
The ready-made shirts being sold by The Rake are £295 to £495.
This puts Marol closer to the big designer brands than to the other small Italian makers readers will know on the bespoke side, such as Luca Avitabile or D'Avino, and is almost the same bespoke price as Charvet.
In some ways Marol shirts are better made than the designer brands, but it might be tough to compete against their design teams and strength of brand.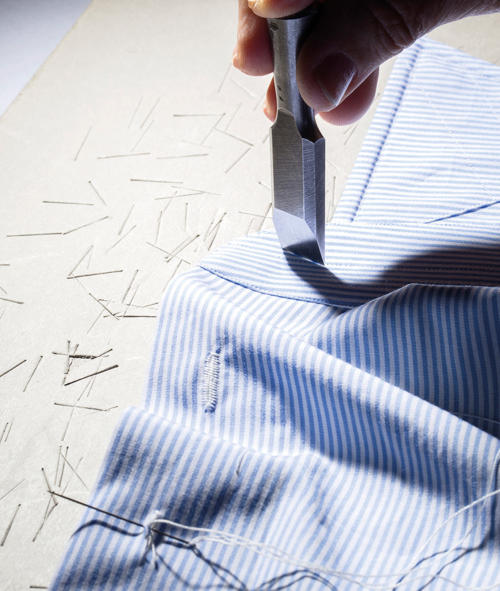 Bo's attitude is that Marol will produce the highest level of craft, from a maker with an authentic history, and price as they see fairly. As he sees it, like the Cifonelli of shirtmaking.
They won't worry too much about the competition, as many tailors haven't done historically.
Bo and Marol also deserve credit for bringing a top-quality, storied shirtmaker to broader attention. And it's hard to think of any other shirt maker taking such a fresh look at design.
For appointments in London, contact [email protected]