Best Media 2018: 'Die, Workwear!' (or, why we need independent voices)

Best Media of the Year: Die Workwear!
Runners up: The Rake, Plaza Uomo
In a world overflowing with new media, it seems very little of it is any good.
Only a handful of publications received more than two votes in our Media of the Year category (part of the inaugural Permanent Style Awards), and of those one was Hodinkee, which doesn't even cover menswear.
Several readers also pushed for a 'bad media of the year' category, to punish those publications they saw as selling out and sacrificing all credibility.

The out-and-out winner, with more votes than the next five combined, was Die Workwear!, a blog run by American Derek Guy.
This surprised me and, perhaps more, Derek.
I love Derek's writing, which is well-researched, insightful and eloquent. He also writes regularly and professionally, which is almost as rare.
But to win by this margin is striking. There is clearly an appetite for the old-fashioned, personal blog that is knowledgeable but accessible, practical but original.
Some of the comments that Permanent Style readers added to their vote included:
"I think what Derek is doing at Die, Workwear! has been superb. The information as well as the media that he provides to illustrate his points are always on point and relevant. And although I feel that sometimes this world of classic menswear can be a bit snobbish at times, he has always written in a style that is erudite, while still being straightforward."
"Best media is undoubtedly Die, Workwear! Derek is a genuine guy, who writes approachable and interesting articles about menswear. He is able to talk about the romanticism surrounding tailoring, while avoiding getting swept up in it. He also has suggestions for less affluent readers when possible."
"Derek Guy of Die Workwear, whose writing always conveys his excitement about clothing, and provides a varied palette of ideas and inspiration for what and how to wear things."
"Die, Workwear. A unique and satisfying blog not just for the wide sartorial range, but also for the intellectuality, the knowledge of history, and the photography collections."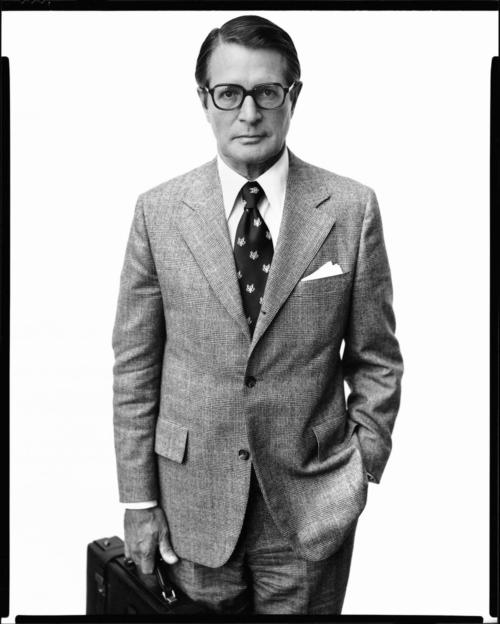 I chatted to Derek last week about the award.
Permanent Style: How do you feel about being voted the best media in classic menswear, and by such a margin?
Derek Guy: Honestly, very surprised. I think when you create anything online, you wrestle with all the insecurities that come with wondering if something is good enough to put out there. I've never been happy with my own work. I often wish I had more time to polish up the writing or dig deeper into a topic. So, it was genuinely nice (and very surprising) to see some people like my site enough to nominate it.
How would you describe the aims of your site, and how you would differentiate yourself from other blogs or media?
Most blogs nowadays are very focused. They're about a specific style or approach, or they have a mission in terms of what they want to do for their readers.
My site is basically about whatever I happen to be interested in at the moment, and I have very broad taste, which one of the reasons why I was surprised to see my site nominated. I'm just as interested in contemporary ready-to-wear brands as I am in bespoke tailoring.
I'd like to think that I write for a similarly minded audience, although I find most people are either interested in capital-f fashion or traditional men's clothing - it's rarely both.
I also try to write about classic men's clothing without any of the pretension and class appeal that sometimes surrounds this genre. One of my favourite posts from you is the one titled
"I Am Not A Gentleman."
I don't care for the moral baiting that sometimes happens in this category, so I try to write about things in a way that shares my enthusiasm without getting into the pretence.
Likewise, I try to write about designer clothing and ready-to-wear brands without feeding into the hype of must-haves and celebrity endorsements. I think of my site as being half about quality and how things are made, the other half about design and the simple joy that can be had through clothes.
I think fashion should be fun and relevant to people's lives, making them feel better, not worse. There's a lot of stuff out there that feeds into class and social anxiety. And while I admittedly write about expensive things, partly because the things that excites enthusiasts are often expensive, I also try to include more affordable alternatives where I can (this is admittedly easier on my site than yours since I talk about ready-to-wear).
Lastly, I try to focus on things I love, rather than things I hate. Again, part of the general view that content is better when it's fun and positive, adding to people's lives and feeling relevant, rather than making them feel worse about themselves, their possessions, or the world. There's enough stuff nowadays to be upset about, things more important than clothing, we don't need to add pants to the list.
What principles lie behind what you do?
My boss at
Put This On
, Jesse Thorn, wrote an editorial policy for our site a few years ago and I've stuck with it, even at my own site.
It's pretty straightforward. I don't write or publish sponsored posts, or include sponsored content in my posts. I return or donate to charity all review garments. I disclose when I write about an advertiser. And I don't let my business relationships get in the way of my editorial objectivity.
I started reading menswear blogs a little over ten years ago, and I try to keep what initially drew me into blogs over magazines. The content was honest, driven by enthusiasm, and there was a clear voice from the writer - things felt personal. I try to maintain that in my writing.
How do you feel about the volume of media today, from blogs to brand websites to social media?
It's overwhelming, and I sometimes worry there are fewer independent voices. Ten years ago, when I first started reading men's style blogs, there were dozens and dozens of sites. Now, that field had dramatically narrowed. I still read many style blogs, but more and more of them are larger media organizations. It's harder to find those independent voices.
I suppose I worry about how much online media nowadays is just driven by branded content or larger companies. Or how much is simply just the "content" side of brand's website, which is obviously organized around selling you products. And how much people's online time is taken up by sites such as Instagram, which rarely goes beyond a photograph.
I don't know where online media is going, but I hope there will continue to be space for independent menswear writers who are just talking about things from an enthusiast's point of view. I think there's something special about that category.
Some things I've been heartened by: it won't please Permanent Style readers, but I like the new
GQ Style site
(a separate section from GQ's main page). I think the content there is much better than what many mainstream organizations are doing.
I also like many of the podcasts that are coming out, such as
Blamo!
, which are clearly just for enthusiasts. I'm proud of the work my colleagues create at Put This On, one of the sites I work for. And I like that certain mainstream writers, such as Jacob Gallagher at The Wall Street Journal, are writing from the heart. So long as online media remains genuine and smart, I think that's a good thing.
How do you feel about the name of your site?
It's absolutely awful. I never thought the site would be seen by more than a couple of friends, and the site's name was partly a friendly jab at a buddy's love for workwear. And, as I'm sure others have noticed, I like workwear a lot more than I used to.
You can only imagine how embarrassing it is to email designers asking for quotes. It's like, "Hi, I'm a huge fan of your workwear line and was wondering if I could get a quote from you for my site, Die, Workwear!?" I either have to make a conscious decision to leave off the exclamation point, misspelling my own blog's name, or include it and seem even more schizophrenic.
If you include a new category next year for Worst Blog Name, I think I'm more deserving of that award. Nobody really comes close to me in that regard.
On the upside, I can't tell you how much spam I've received over the years from actual workwear manufacturers based in Pakistan and China trying to offer me wholesale prices on work uniforms. Things such as actual coveralls, heavy duty gloves, and whatever you'd wear to operate a forklift. It's my punishment, I suppose. I think they think the 'Die' in my blog's name is German for 'The'.
Who did you, or would you have, nominated for the other PS awards?

For brand of the year, in terms of innovation, I'd nominate
Stoffa
. They've not only done a lot in terms of bringing a new, slightly more contemporary style to classic men's clothing, but they also have a very interesting business model.
While they sell some accessories online, the bulk of the business is in made-to-measure, sold direct to consumers through trunk shows. There's less waste here in terms of inventory, which is great for the environment, and it seems like it's a way forward at a time when brands are both trying to figure out how to escape the problem of commodification, as well as sell things without a robust brick-and-mortar distribution system. There's a lot to Stoffa that I think is just absolutely brilliant in terms of design and business model.
For best customer experience of the year, I'd echo those who nominated Skoaktiebolaget and No Man Walks Alone (both advertisers on my site, but also stores I personally patronise). I think the early-20th century model of fashion retailing is dying. Old, huge department stores such as Saks Fifth Avenue used to be famous for their service, but I don't know if they have the expertise anymore to compete against these smaller, more specialized boutiques.
To be sure, there are lots of online stores nowadays that offer world class products, but I often find myself going back to Skoak and NMWA for shoes and causalwear. I just find myself relying on them for sizing advice and ideas on how something from their store can be worn. And I trust them, where I may not if I were at a huge department store.
For best dressed, I'd go with Bruce Boyer for the inaugural year. There's something special about how little his style has changed. He's always championed the same classic, American style, but worn in a way that feels natural in today's increasingly casual world. It doesn't look like a costume, which admittedly can happen with certain classic clothes. Yet, he always looks terrific - his clothes suit him.
Plus, he's an incredibly gracious and kind person, with interests that go beyond clothing. Online, we often think of style as this kind of disembodied thing, so it's about clothes alone. But in reality, so much of this is about personality. For actual, real life style, I think Bruce is great.
Thanks Derek, and congratulations. The award is highly deserved.