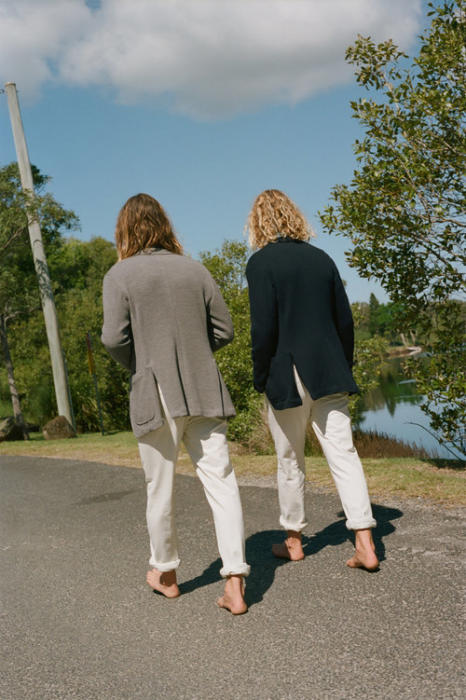 Australia might not be the first country anyone associates with tailoring and classic menswear, but Melbourne has a greater range than most of the rest of the country.
This is partly due to the fact that it has clear seasons, with a few weeks where something more than a T-shirt is definitely required. And partly down to the culture of the city, which is commonly referred to as the most European in Australia. There are many galleries, shops and (especially) cafes in which to wear more style-conscious clothing.
Melbourne's remote location also means there are more independent shops, which makes it perfect for this series. Although most of the designer brands have branches, it's easier for home-grown brands to set up and find a local following.
The worldwide resurgence of crafted menswear has also led to an increased interest in local tailors, shirtmakers and shoemakers.
Others in this series are: London, Florence, Tokyo, New York, Naples, Paris, Milan and Stockholm
1. Double Monk
53 Smith St, Fitzroy
For classic menswear, perhaps the finest store in Melbourne. Established by brothers Chris and Nick Schaerf, Double Monk's main focus is shoes, but it also offers hats, socks, ties and leather accessories. The shoes are mostly Northampton-based English makers like Edward Green and Crockett & Jones, but there is also Alden, Carmina and Saint Crispin's. A beautifully outfitted store with felt-and-wood shelves and rolling ladders. Now with a branch in Sydney as well.


2. Christian Kimber
264 Johnston Street, Fitzroy
Christian has his roots in classic menswear and tailoring, but has found himself adept at designing versions of these pieces that suit a more casual and relaxed Australian aesthetic. An online brand for several years, he opened his first store in Melbourne in 2017, and has established a strong local following. There are unlined jackets and lightweight shirts, alongside sneakers and handkerchiefs that Kimber designs himself based on different cities.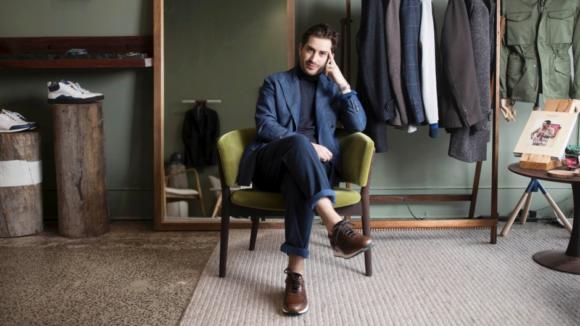 3. Pickings & Parry
3/166 Gertrude St, Fitzroy
An independent store catering to all types of workwear, Pickings & Parry carries the likes of Nigel Cabourn, Buzz Rickson and Old Hands. Although the style might be different, the philosophy of good clothes that last well is common to shops like P&P and Double Monk, and is something that goes down particularly well with an Australian audience. Also good for workwear is Godpseed, which specialises in Japanese denim and is the only Australian stockist of The Real McCoy's.


4. Masons
167 Flinders Ln
Masons is an independent multi-brand store that aims for a luxury audience – but mixes styles between tailoring, high fashion and streetwear. Traditional makers like Fox Umbrellas and Lock & Co hatters sit alongside Visvim and Vivienne Westwood, and just across from Jil Sander and Dior Homme. Although led by such brands, there is also more of a focus on customer service than at many designer stores.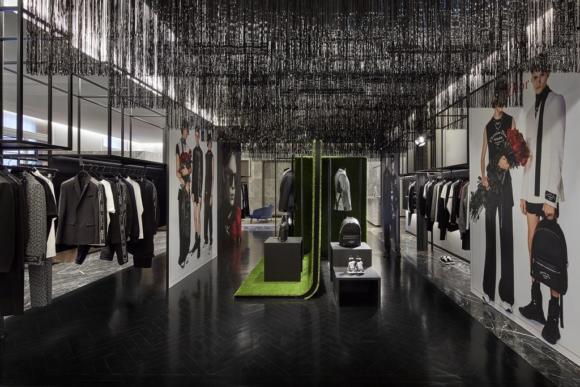 5. P Johnson
1 Crossley St and 29 Thomas St, Windsor
P Johnson may not be an single-shop brand, with stores now across Australia, the US and UK, but it is a good reflection of Australian style. The made-to-measure tailoring has always been very lightly made – often in pale, earthy colours – but its most recent ready-to-wear collections take this a step further, with linen shirt-jackets and drawstring trousers, in camel or navy. Worth a visit when the more traditional menswear seems a little too heavy for the 40-degree sun.


6. Charles Edwards
8 Crossley St
There aren't many bespoke shirtmakers in Australia, but Charles Edwards in Melbourne has one of the best reputations. Located on Crossley Street, just behind American Tailors and Maimone (both bespoke tailoring), Edwards cuts to original paper patterns and is pleasingly non-digital, not even having a basic website.


7. Tolley Savile Row
84 William St
Tolley are perhaps the best of the small scattering of bespoke tailors in Melbourne. Certainly they're one of the most modern. Interestingly they own an old Savile Row brand, John Morgan & Co, and offer a bespoke suit that is made in Australia (three in-house tailors) alongside one made by Savile Row coatmakers in the den of 11 St George St. Other old-school tailors include American Tailors, Pino Curcio and Eugenio Nicolini.


8. Wootten and Roberts & Hassett
Wootten.com.au and Roberts-hassett.com.au
39 Bridge Road, Richmond and Level 1/2 Somerset Pl
These are both bespoke shoemakers, Wootten being the old-school name and Roberts & Hassett the newcomer. Jesse Wootten runs his shop, which was founded by his father, who in turn was trained by Bulgarian maker George Koleff. They do bespoke shoes but largely machine sewn in a blake or blake rapid construction. They can also do hand-stitching but it's a small part of the business.
Roberts & Hassett are young bespoke shoemakers just doing traditional bespoke, with hand welting, hand-stitched soles and hand-built heels etc. They are particularly known for exotic and local leathers, such as kangaroo.


9. Oscar Hunt and Calder Sartoria
www.oscarhunt.com.au and www.stevecalder.com.au
3/43 Hardware Ln and Room 318/37 Swanston St
Perhaps the two names most worthy of mention for made-to-measure suiting are Oscar Hunt and Steve Calder. Oscar Hunt is a big operator, doing the largest MTM business in Melbourne. It has in-store tailors for some finishing but the suits are largely made in China.
Steve Calder is an ex-Zegna man who offers the only MTM made in Naples, and stocks several brands Permanent Style readers will be familiar with, such as Craftsman Clothiers, Cham Prrom and TBD sunglasses. Trunk Tailors also does a nice MTM suit, which is measured in Melbourne but made in Hong Kong.


10. Harrolds
101 Collins St
Harrolds is a department store (three in Australia) with the usual range of designers such as Tom Ford, Brioni and so on. They are beautiful stores, though, and perhaps some of the best put-together anywhere outside Japan. Worth a walk around.
As ever, interested to hear readers' views and favourite places in Melbourne. Many thanks to the various people, customers and writers who contributed to this piece.