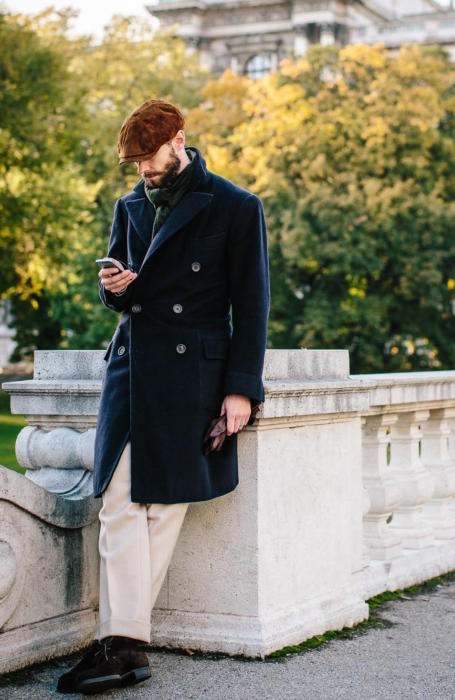 A reader commented on the last instalment of this list that it shaped his whole season's shopping. No pressure then.
Many of the ranges will feature in other coverage later in the year – particularly the ones I've already bought myself. So they will be fleshed out and more things covered.
That's good, because it always feels hard highlighting just 10 things. Though I guess it's clear these are just my favourites, however subjective and selective that might be.
And I do try to state why, and how, they are my favourites, so you know what you're disagreeing with if you do.
The names of each piece are hyperlinked to the product page.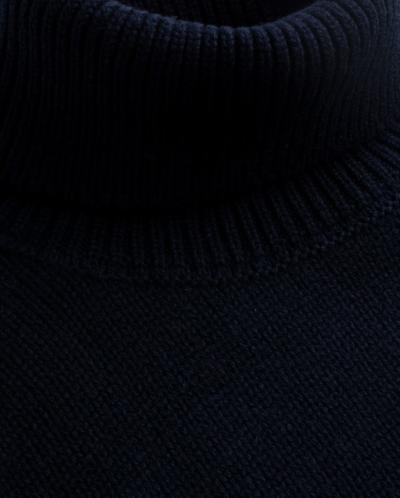 1. Private White cashmere 'submariner' roll neck
£399
Roll necks are one of the items that get me most excited in winter. They're so flattering under tailoring, and so comfortable while looking well put-together.
The current range from Private White is my favourite I've seen this season, for a few reasons.
One is weight, as it's a nice thickness for general wear, under a coat or on its own (though perhaps not under a jacket). A second is the cashmere, which doesn't feel the softness at first, but wears in wonderfully. And a third is the design, with a trim fit and longer cuffs and hem.
Oh, and given what Private White is doing right now with its pricing, it's great value for money. In previous seasons it would have been £100 more.
£140
For those on a slightly more limited budget, the Mr P roll neck is also nicely executed and good value, in a solid merino. There are subtle fashioning points around the neckline, and the roll neck itself is a good length.
Having tried a few pieces, I would also generally recommend the Mr P range of clothing, which aims to provide solid basics amid all the high-fashion now dominating Mr Porter.
Although a lot of the designs are still more fashion-led than most Permanent Style readers will want, the quality and value are strong.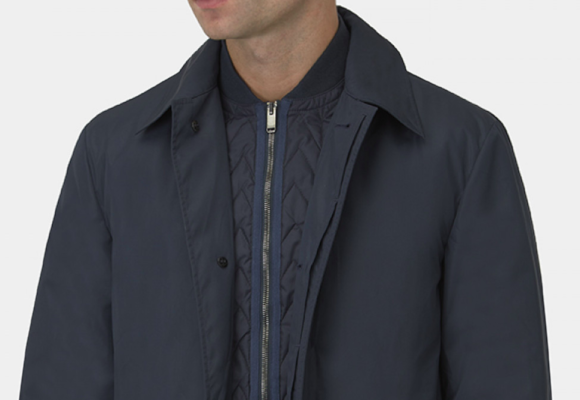 3. Gieves & Hawkes 'Warwick' coat with gilet
£795
This Gieves coat isn't on their website yet, but is similar in style to the raincoat pictured above. The difference is that the outer layer is styled a little more like a field jacket, with a drawstring waist that gives it some better shape (and for me, suits the length more).
There is a navy and a deep green, with a gilet that zips and can be worn separately. Very functional, nicely thought through. It does have the Gieves logo on the sleeve, but tone on tone.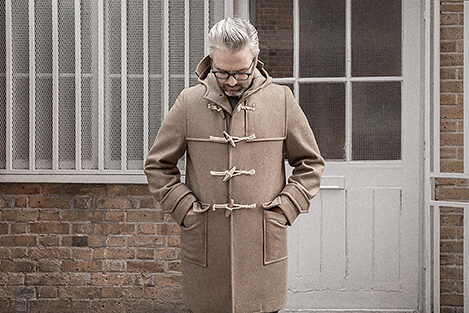 £480
It continues to be odd that I've never written about SEH Kelly, despite how much I love what Paul and Sara do. I promise to correct that soon.
SHE Kelly use great, heritage materials, very functional and hard wearing, and their designs are beautifully done. The reason I haven't generally covered them is that most of the styles are too rugged for me.
One exception is their duffle coat, which is a style I like wearing over casual tailoring. It uses a heavy melton cloth, large horn toggles and has a shoulder which is inset at the front, raglan at the back.
Stock is often low, but it's currently available in camel in small and medium, and navy in large.
£155
Three years ago I almost bought a suede Tremelo cap from Lock. When I tried to buy it later, it had sold out. So I made sure to get it early the following year.
This winter, I got in early again and added a dark-brown goatskin to my tan suede (pictured top).
I like the Tremelo style because it fits fairly close to the head, while still being an eight-piece 'baker boy' style. Most caps like this I find too large, unsuited to a small or narrow head, and too stylised or showy. (The 'Indie suede', despite having a different name, is the same shape as the Tremelo.)
If you can find one you like, it's a nice piece that sits in the wardrobe between a beanie and a proper fedora.
£50
Heimat is a German manufacturer stocked by Trunk for the first time this season.
In a similar way to North Sea Clothing, it makes traditional woollen pieces with a lot of the lanolin left in the yarn. This makes it more waterproof, which is particularly useful in a beanie-style hat.
The wool is thick and a little scratchy, so not everyone will find it comfortable, but I'm ok in it even with my lack of hair. It's something I will wear in wet weather with casual outerwear like a leather jacket (not tailoring).
7. The Armoury by Osaku trousers
$495
I recently tried a few of The Armoury's models of trouser, and these were my favourite: a collaboration with the Japanese trouser-maker Hayato Osaku, whom we visited in Japan a couple of years ago.
The material is a dry, sharp cotton, but has some slubbiness in the weave, which lends them a slightly casual air. The shape is slim without being too much, with a mid-rise and gently tapered leg.
And the finishing is lovely – nearly all by machine, but neat and precise, and with good materials, such as the shirting used in the inside of the (thin) waistband.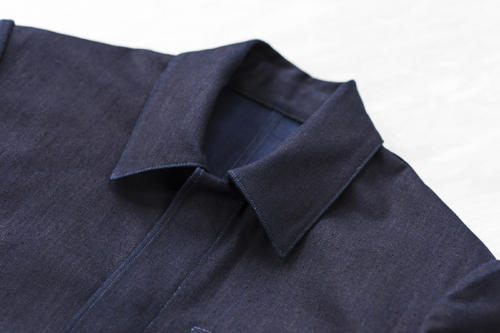 £250
Crossing over into workwear, the chore coats that Blackhorse Lane offer are lovely, but get little attention compared to the jeans. Although there are fewer points of difference there, they're still made with a cleanness of finish that you don't normally see on workwear jackets.
The style is simple and refined, which also makes it a little dressier – although this is still firmly something to wear with casual cotton trousers, and boots or canvas sneakers.
Blackhorse manager Han wears his every day, and I admire the fade every time I see him.
£45
This is the first piece from Trunk's own-brand line that I've really loved. It is a relatively slim cut, and has a shorter and neater sleeve than most, which is modern, flattering, and makes it easier to wear under other things.
It's also in a lovely silky cotton, which is impressive given the price.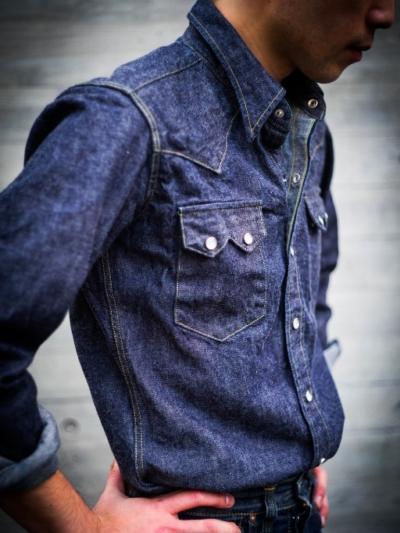 10. Bryceland's Sawtooth Westerner shirt
HK$2280
This piece demonstrates that there is no order to this list, given it's one of my absolute favourite things I've bought in the past six months.
The Sawtooth's denim is very stiff to start with, but softens after a couple of washes and wears in better for it.
It's weight also means that it becomes really comfortable after an hour or so of wear, when it warms up to body temperature. Lovely and reassuring, in a similar way to loopwheel sweatshirts.
The collar is low, which makes it not so great with tailoring, but it is a neat fit, which does make it good under other things, such as a shawl-collar sweater. Also designed to be tucked in, and therefore longer than any similar western shirt (such as my Niche one).
All imagery, courtesy of brands, except top image, Jamie Ferguson