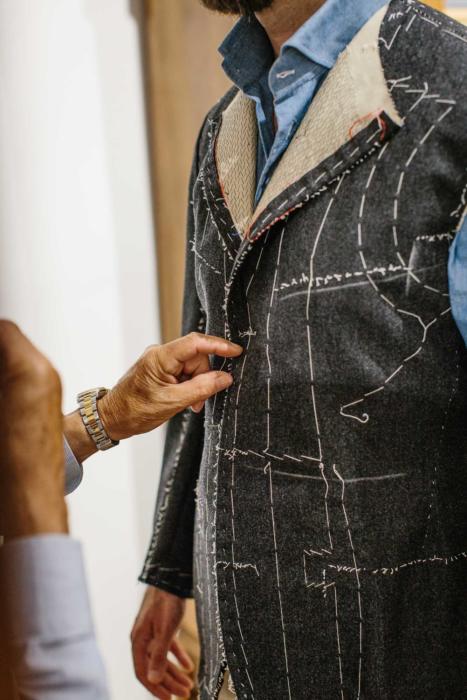 This talk with Tommaso Capozzoli of Sartoria Vestrucci is a useful beginner's guide for commissioning a suit.
Tommaso explains how he would work out what kind of suit a customer wants, how he would direct cloth choices, and how the measuring process works.
He also discusses the advantages of a bespoke tailor having a ready-to-wear offering, which the customer can try on to get a sense of the style.
This is something I think a lot of bespoke tailors would benefit from, particularly for first-time customers, and particularly when they're not familiar with the local style.
Other takeaways from the video are:
Most people come in for a business suit, for a wedding, or as an experienced customer of bespoke. It's worth telling the tailor early what your needs are.
The second-most important thing to relate is where you live, and therefore the temperature the suit will be worn in. Or the time of year you intend to wear it.
Young men often want something more fashionable – trying on a Vestrucci jacket is a good way to show how the house style is different.
The Vestrucci style is defined by an extended shoulder, soft structure, and single dart in the front of the jacket (which means patterns are not interrupted).
Trousers are usually made with a single pleat and a 4.5cm cuff, for a person of any height, as it provides a frame to the body.
Customers are much more likely to want exactly the house style when they order their second suit.
Customers should vocalise any thoughts they have when they see the fitting in the mirror.
Vestrucci uses a lot of English cloth, because they personally like it and because of Florence's connections to England.
Try to relax while being measured, even if it doesn't feel natural.
The relationship you establish with the tailor is key, as it makes the process both more accurate and more enjoyable.
All the quality of a good shoe or suit is hidden inside, so pick a tailor that can explain things well.
Fittings can be done quickly at Vestrucci, even within 10 days, if enough notice is given.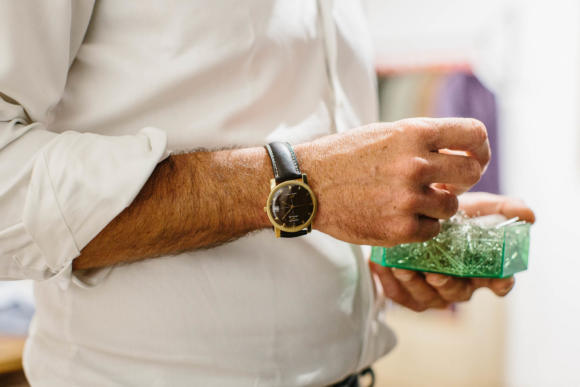 In the video I am wearing my charcoal-flannel suit from Sartoria Vestrucci, with a pink-stripe shirt from 100 Hands, a black knit tie and a green ikat handkerchief from Anderson & Sheppard.
Tommaso is wearing a rather splendid suit, again from Vestrucci, in the cavalry twill I rewove with Fox Brothers.
You can see other videos from this film series here:
Photography: Jamie Ferguson
Learn more about how Permanent Style's work and how it is funded, here.