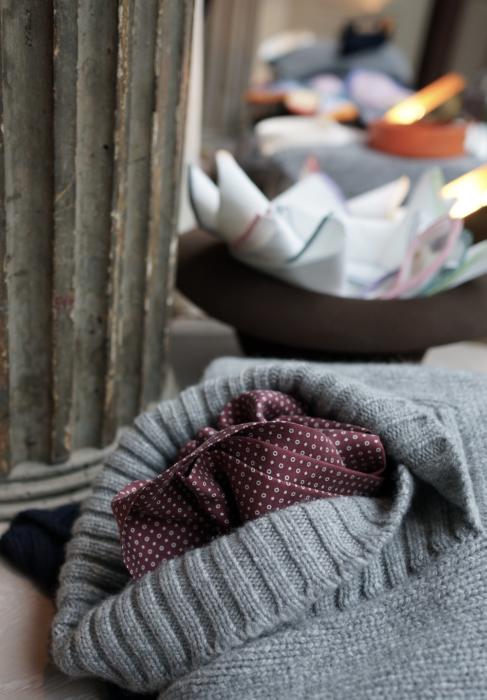 On Permanent Style we often recommend to buy less, but buy better.
Just as important, however, is to recycle well (finding a good home for things you don't wear) and to look after clothes well.
They are three sides of the same approach – and self-reinforcing. Better quality clothes usually reward care more than poor quality ones; and society as a whole has to buy less if you find ways to give clothes to other people.
Over the next few weeks we will be publishing a few articles on the last of these three: care and maintenance. Specifically, things you can learn to do at home.
We've covered clothing care many times in the past. There are articles and videos on shoe care and suit care, on washing knitwear and cleaning suede, on repairing sweaters and on repairing tailoring.
They all live in the Alterations and Care section of PS.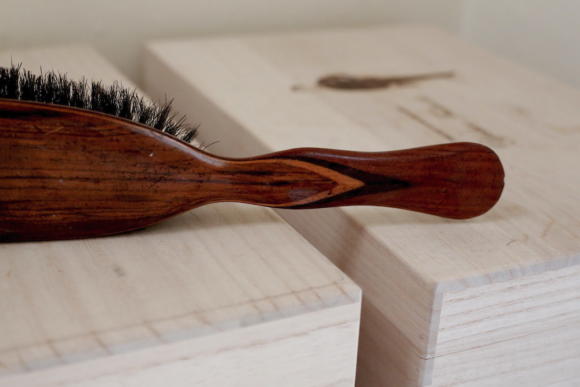 However, there are jobs that it can be intimidating to try yourself, whether it's repairing a seam or darning a moth hole.
These new articles will cover those, and hopefully make some of them less daunting. I'll use external sources, interview experts, and add in my own experiences and recommendations.
One thing I can definitely say from personal experience is they're very satisfying to be able to do well.
In this first article we're looking at darning, which is used to repair holes in knitted clothing: so socks and sweaters, rather than woven clothes like shirts or jackets.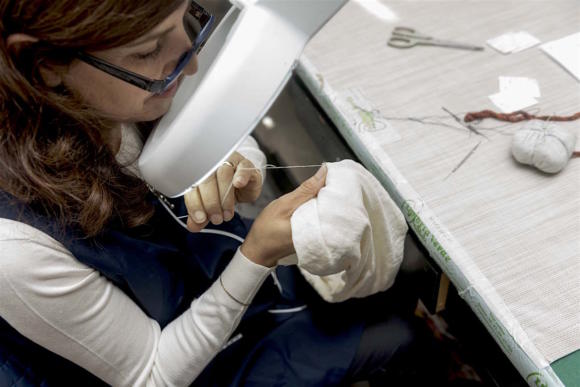 Invisible repairs
The first thing to say about darning is that it should be a last resort.
Much better than darning is invisible repairing, which is done by professionals and – like its equivalent in tailoring – produces a repair that is invisible to the naked eye.
Invisible repairs completely restructure the knit, sometimes taking off a horizontal panel in order to do so. Most knitwear factories have a specialist for this work (above, at Umbria Verde), in order to repair pieces that have produced knots and other errors during production.
But, invisible repairing is much easier on cuts and splits than on holes. This is because holes require new yarn, rather than just joining existing yarn.
It is also time consuming, taking up to two hours for a small hole. It's rarely as fine and delicate as tailoring, and therefore not as involved or expensive. But still, it's a big step up from darning.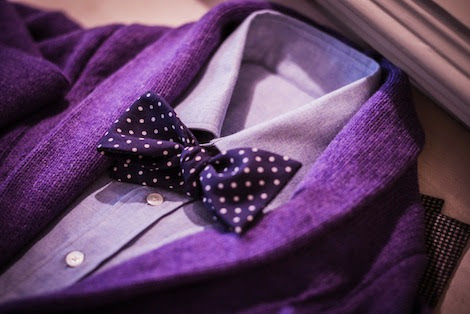 Who offers invisible repairs?
Some shops, brands and mills offer an invisible repair service. Sometimes for free, but usually with a small charge – say £20 to £50.
But it's patchy. I surveyed a few, and Anderson & Sheppard, for example, will happily take back pieces with moth holes and get them repaired. Scott & Charters, in common with most mills, will also do so for its own branded knitwear.
Bigger brands, however, do not. The ones that could understand my questioning admitted they didn't, and offered an exchange if it was a fault with the garment – or suggested a third-party repairer.
Among those third parties, the one I'd recommend and have used frequently is Love Cashmere. I've written about them before, and they have cleaned, de-pilled and repaired several pieces of mine over the years.
There is another problem, however. Love Cashmere only deals with cashmere knitwear, and not other fibres. Partly, this is a problem with yarn availability – keeping a good stock of every colour in merino, shetland, geelong, lambswool and cotton would not be practicable.
That's another reason mills are usually best for repairs: they're repairing their own knitwear, so chances are they will have exactly the same yarn. Or they can order it wholesale.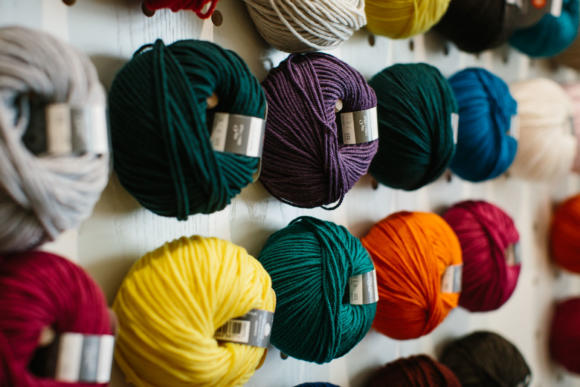 So, there will always be situations where a professional, invisible repair is not possible.
And there will be garments where an invisible repair is not worth it.
Perhaps that won't apply to many clothes we cover on this site, but everyone will have old knitwear, vintage or perhaps old socks, that just need a basic darn to keep them serviceable.
Fortunately, these less valuable pieces are also usually in coarser, thicker yarn, and therefore easier to repair.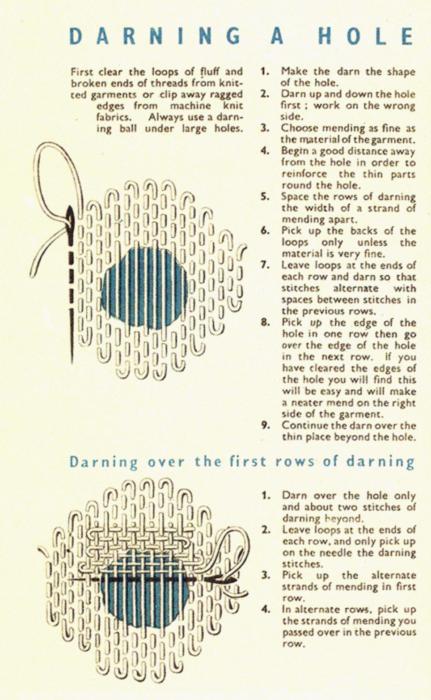 How to darn
I haven't produced my own video showing how to darn, because there are hundreds of them online, with little variation, and the technique is quite straightforward.
You're simply sewing parallel lines across the hole, from one side to the other, and then doing the same in the opposite direction, creating a woven panel. (You don't need as many stitches around the hole as shown in the image above, unless the material is very delicate.)
Of course as soon as you do so, you realise how different this is to invisible repairing.
It's obviously weaving, not knitting, and it's one particular weave pattern (basket weave) when the knitted piece could be anything – pearl stitch, rib stitch, moss stitch – and even a pattern, like a cable knit.
Still, as we've said, the aim is not perfection. Even the best repairs on tailoring can end up being in different materials, or patches. And for some that just adds character. (See video on that with Richard Anderson here.)
Below is one video showing decent darning technique:
The second of the two repairs she demonstrates could be neater though.
The aim, after all, is to replicate the knit as much as possible – so using the same number of horizontal and vertical lines as the clothing itself. Hers would be improved by being denser.
I also find you don't need the wooden mushroom most of the time, as long as you're careful with how tight you pull the yarn with each line of sewing.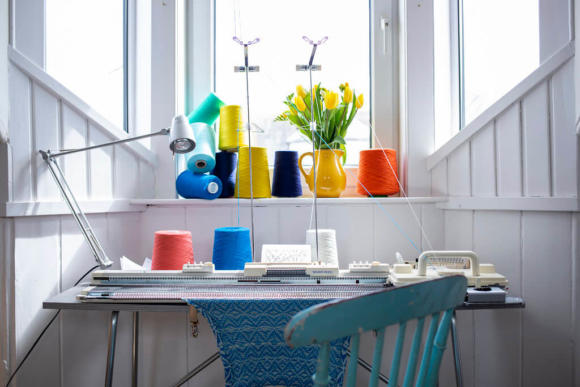 The expert's view
In working on this piece, I also spoke to Flora Collingwood-Norris, a textile designer who makes under the brand Collingwood-Norris in the Scottish borders, and runs darning workshops.
Most of Flora's work and lessons concern 'visible mending' – repairs that are deliberately visible and decorative.
This has been a trend in recent years, in menswear around places like Atelier & Repairs in New York, and generally the popularity of sashiko and boro clothing.
But for now, we're talking about normal darning – and when asked what beginners often get wrong, this is what Flora said.
Use the right yarn. You need the right thickness and the right fibre. Compare the knitwear to the yarn options if you can, and make sure you get pure wool. Most repair yarns available are partly synthetic.
Create the right gauge. Mimic the lines of knitting with your lines of sewing – the same number across and down. Too few, and it will be weak and see-through; too many and it will be hard and feel like a knot.
Don't attempt too fine a gauge. Something like John Smedley (30 gauge) is the finest I would do. A beginner shouldn't go as fine as that.
Concentrate. It's not as hard as a lot of sewing, but it's also not like knitting – you can't do it while watching TV. "That's one of the reasons I like it," Flora says. "You can't think about anything else at the same time."
Flora has moved to online darning courses since the lockdown, and they are available here.
Personally, I'm not sure I'd pay to use the videos, given there are free versions, but the courses led by Flora herself look good for anyone that wants to explore visible mending.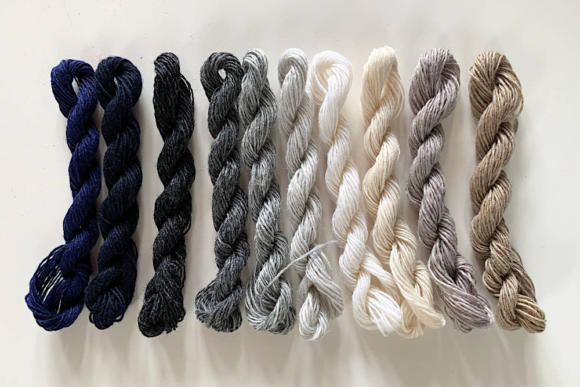 The problem of yarn
Another way Flora's site is useful is as a supplier of yarn.
The biggest hurdle to doing a good darning job at home is finding the right yarn. Most yarn that's sold online and in haberdashers is not pure wool, as mentioned, and there is very little cashmere.
If you're repairing something that's navy or grey wool, you should be alright. Some shops including Flora's have a decent range. But anything bright or in other fibres is going to be difficult. (I've looked and asked around, but if anyone knows of any good suppliers, please let me know.)
Lambswool will mill up over time if you use it to repair cashmere, and become similar in feel. But having the same fibre is always going to be idea.
Suddenly, you really value the little packets of spare yarn that come with some high-end sweaters, like Loro Piana. I once darned an orange Loro Piana Roadster with the yarn that came with it, and the repair was almost invisible. Very satisfying.
Still, different colours and synthetics will always be better than nothing.
In this video you can see how even using a thinner, polyester thread in a contrasting colour can produce a decent result. And above is a small piece I did recently, using yarn in a slightly different colour and thickness, in 50% nylon.
In the end, it depends what goals you're setting yourself. I do as much darning of my daughters' socks as I do of my own knitwear, and the former is very satisfying – their clothes might not be expensive, but they certainly go through them quickly.
Hopefully this has encouraged you to try out a bit of darning yourself, and given you some tips on doing so.