Wimbledon smart/casual: Everyone loves an excuse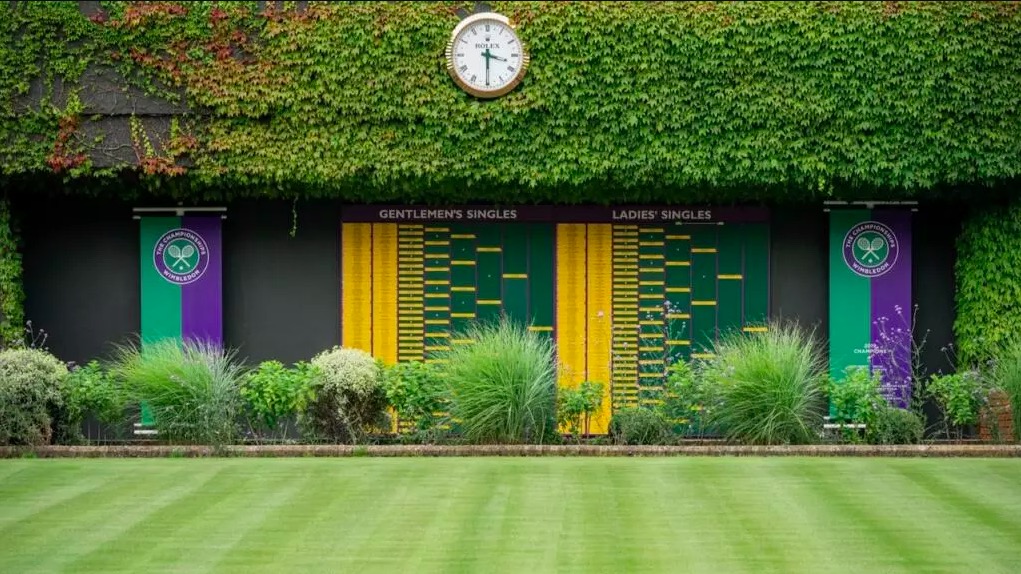 This past weekend I attended Wimbledon for the first time in a while. I used to go a lot when I was at school: it was nearby, and standard practice was to walk down after school and try to catch people coming out, and ask for their tickets.
People rarely stay the whole day, but play can run late, so if you were lucky you'd get two or three hours of tennis in the evening. If you zeroed in on posh-looking Americans, you could even get Centre Court. (Sorry to highlight Americans, but they were consistently the best targets.)
In the intervening years I've only been a few times, and the rules have changed in any case. Tickets are all digital, and guests are encouraged to transfer them when they leave so they can be resold for charity.
Returning to Wimbledon this weekend, the thing that struck me most was how well a lot of people were dressed - how much effort they had made. It was a pleasant surprise, and had me thinking how much of it was part of Wimbledon being such a public event.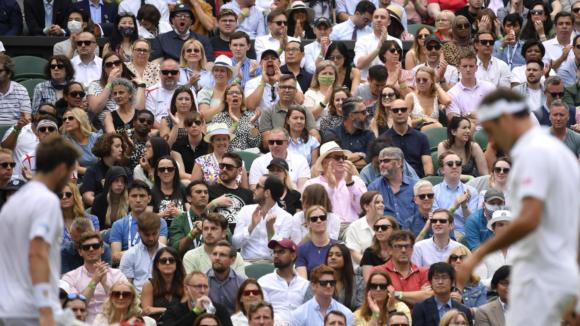 Of course the women caught the eye more than the men. So many were in lovely summer dresses, with comfortable but elegant shoes and sunglasses. There were flowing skirts, printed jump suits and linen blouses.
But the men had upped their game too. Nice knits, polo shirts, button-down oxfords: it wasn't spectacular, but you could see the average was higher, that this was the kind of event were there was a small but understood expectation of dressing up.
There is no official dress code for most areas of Wimbledon, but the messaging over the years has always been about 'encouraging' smart and dress, and 'smart casual'. The members enclosure introduced a specific dress code in 2012, with pictures (below). Men are required to wear a 'lounge suit or tailored jacket, shirt, tie, trousers and dress shoes'.
I've been to Wimbledon once in the members enclosure, and while the dress was certainly more uniform, I'm not sure it was more stylish. I was more impressed by the general dress this year: when people felt that expectation to dress up, but could also express themselves.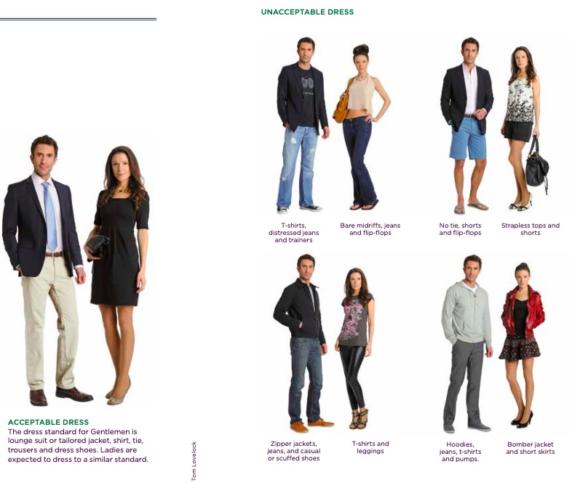 Plenty of people still got it wrong. We were on No. 1 Court, and two rows in front of us was a man wearing a three-piece green checked suit, matching yellow tie and handkerchief, a tie bar and a narrow-brimmed tweed trilby. It was loud and in many ways not that smart.
Some of the women too. Three rows over were two in their early thirties. One was wearing a three-piece cream-linen zoot suit with huge shoulders, rolled up trouser legs and a matching hat with safety pins on it. Her friend was in an oversized Adidas windbreaker, worn with baggy jeans and high-tops.
I actually liked both looks - they were very stylish and well-executed. But neither - the very underplayed or the overplayed - was really in keeping with the smart/casual elegance seen elsewhere.
That went for too formal among the men as well. The most obvious was those essentially in business clothing: navy or dark-grey suits, white shirts, black shoes, tie. You couldn't fault the formality, but it was a little out of place.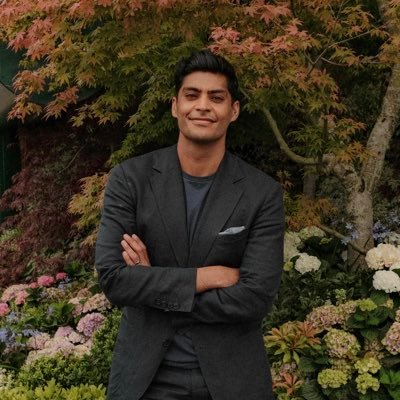 However, there was so much else that was good. I spotted a handful of cotton double-breasted suits worn with T-shirts, perhaps inspired by presenter Qasa Alom (above), who did a good job of interweaving some 'casual' into the 'smart/casual' among BBC staff.
After initially starting with just an untucked linen shirt, he smartened up with a couple of cotton suits, worn with dark T-shirts or polo shirts underneath, and peaked at a suit, open-necked shirt and thin line of pocket square - an effective and subtle outfit for a presenter.
If you look at crowd scenes at Wimbledon - especially on the outside courts - it's true you'll have no issue spotting T-shirts and hoodies. But contrast that with the crowd and most other sporting events, and I think the difference is obvious. There are far more smart shirts and shoes; far more shirts have collars.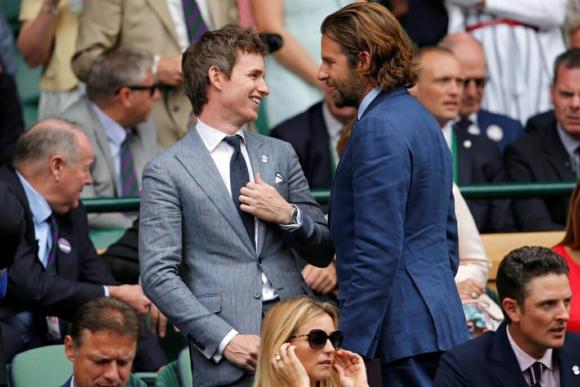 I wonder how much of this dressing up is due to the fact that Wimbledon is on TV - free, public TV, on BBC 1 and 2.
Most people that go to Wimbledon will have watched Wimbledon, even if only briefly. They'll have seen the Royal Box (above), with celebrities and royalty in elegant clothing. They'll see shots of the crowd on Centre Court, also often tastefully dressed.
And their impression of the event as a whole will be of something rather elegant. The grass is bright, the players are in white, there are flowers and that pleasingly rich purple-and-green combination everywhere. I'd argue Ralph Lauren adds something stylish with its uniforms too, although it would be nice if the ponies weren't so big, not on the blazers as well as the shirts.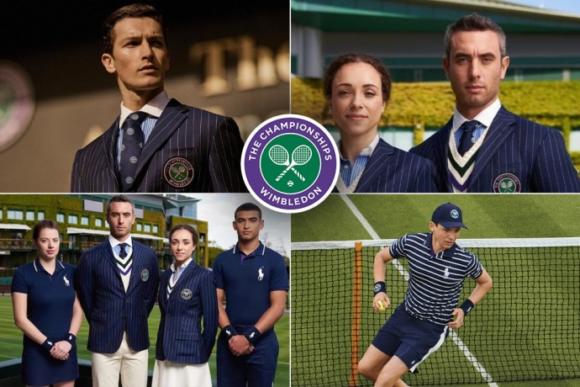 I wonder what it would be like if the opera were seen as publicly as the tennis, and it managed to keep up an equally elegant crowd. I think many people would appreciate it and gladly take the excuse to dress up.
(The Proms is on TV of course, but Wimbledon is more popular, gets more coverage and has more focus on the crowd.)
I think this is my point, I'm slowly realising: people like an excuse to get dressed up. If the events are there, if everyone else is making an effort, then it's easy and enjoyable.
As to what I was wearing, it was something out of the 'summer casual-chic' playbook: long-sleeved knitted polo, tailored linen trousers and suede loafers. In retrospect, if I had tickets for a show court, I might dial it up just one notch and add a jacket - but my combination worked well, and I think embodied the spirit of the tournament.