Casual chic: The art of looking smart without a suit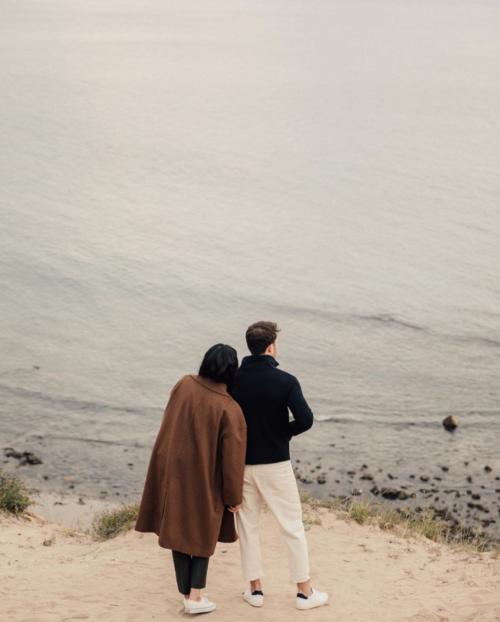 I often find there's a lot of anxiety among readers, and consultancy clients, about how to dress smartly without tailoring.
It is, of course, a topic we've addressed many times. But today I'd like to emphasise a point that's often missed, despite being rather intuitive: that this mode of dressing has many principles in common with a suit and tie.
Casual clothing can be chic. Quality clothes in tasteful colours, well made and well fitted, will always be elegant. Indeed, often more so than a cheap or showy suit - a well-cut white shirt and linen trousers, rather than a bright-blue suit and satin tie.
This simple, casual clothing is not as objectively formal as tailoring. But then formality is a social value: it varies by industry, location and age.
Elegance, I would argue, is more permanent.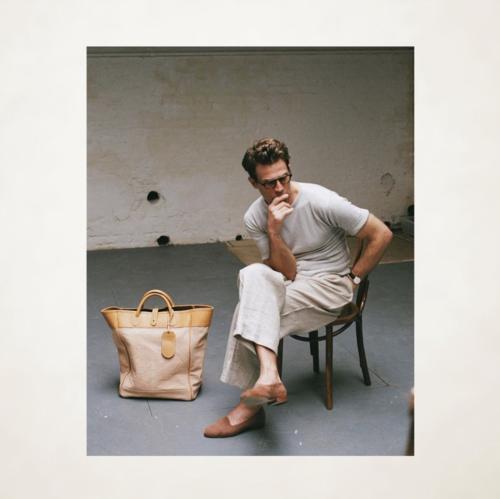 So what traits do such casual, chic clothes have? Let's run through them.
Number one, I think, is a subtlety of colour. A smart suit is dark and muted, and elegant casual clothes are no different. Navy and grey still predominate - and when other colours come in, they're similarly toned down.
If you wear an oxford shirt, chinos and a wool overshirt, they will be smartest in colours like white, navy and grey (perhaps respectively). They could also be blue, beige and olive (again, respectively) but the principle would be the same: no royal blues or acid yellows.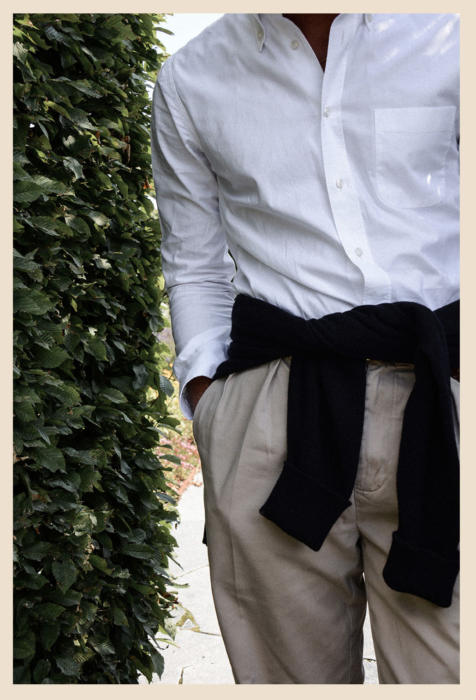 Second trait: simplicity of pattern.
Again, this is all pretty intuitive, but given how many readers ask about whether one item of clothing is smarter than another, it's worth spelling out.
A suit is more casual, 'sportier', when it features a big windowpane check or a prominent herringbone. Same with casual clothing: a madras-check shirt is not as smart as a plain one.
Texture too. A knitted T-shirt is an elegant way to dress casually because its drape and smooth finish make it smarter than a regular tee. A navy knitted T-shirt worn with cream-flannel trousers is extremely elegant, yet feels a world away from a suit and tie.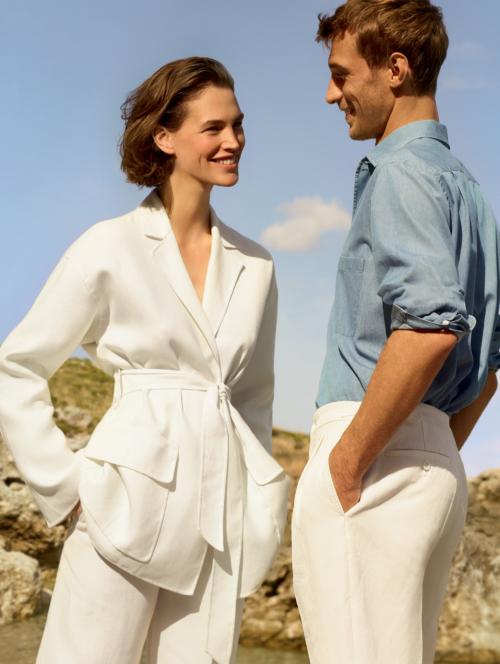 Number three is an easy one for any dedicated PS reader: the clothes must fit.
Fit might be more important than anything else when it comes to menswear, and just as important with casual elegance as with tailoring.
I regularly suggest tailored trousers as a good way to dress up in a dress-down environment, because well-fitted trousers look so elegant. Even if your shirt is all puffed out and blousy at the waist. (In fact, sometimes because it's blousy.)
Picture trousers that run close to the seat and hips, without anywhere constraining the wearer; that run sharply and smoothly down the leg; and finish neatly just on top of the shoe. Elegance personified.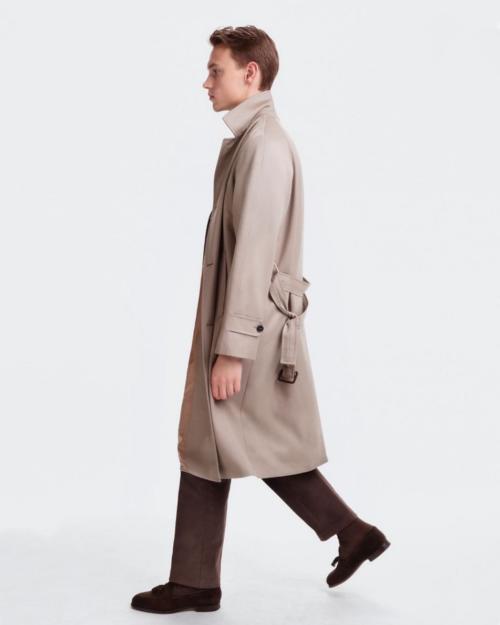 Four is quality. This is not workwear, where a coarse material like denim looks good because of its marks, patches, wear and tear.
This is the smart end of casual, and the quality must tell in the materials. A rich cashmere knit; a fine Irish linen; a well-polished shoe. They are the casual versions of a luxurious worsted suit or a lustrous tie.
Plus, casual clothing doesn't have as much of the craft that goes into tailoring, with its hand-rolled lapels and hand-sewn buttonholes. So the materials bear more of the burden.
This often means the clothing is expensive, but arguably the way those clothes are looked after is just as important. Which brings us onto point five.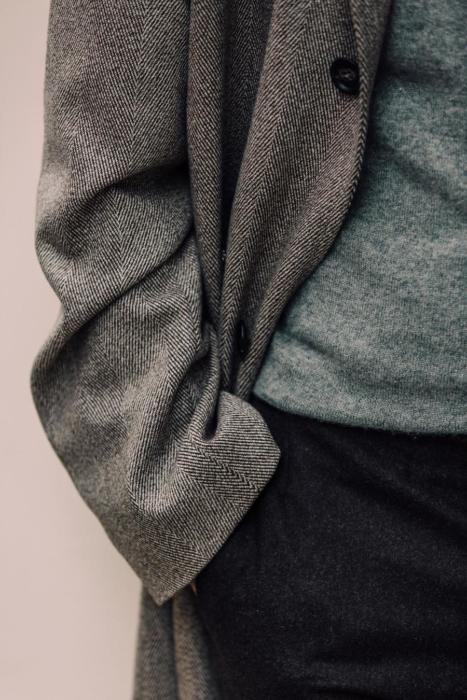 Five is less intuitive: a trait most men would not pick at all. The clothes must be clean.
Alan Flusser expresses this better than I could in Dressing The Man: "The first measuring stick for [smart] attire should be cleanliness. Clients prefer their professionals looking well groomed. Casual dressing is no excuse for looking sloppy, rumpled or unwashed."
This is an extension of knowing how to look after your clothes, and taking the time to do so.
A clean pair of pressed trousers looks much smarter than slightly soiled wrinkled ones. It's almost as important as whether those trousers are flannels, cords or jeans.
As much as I disagree with some of Alan's recommendations for casual clothing, we believe in the same principles. He concludes: "Whatever clothes you choose to wear to work, make sure they have the same characteristics you look for in a fine suit: good material, fine workmanship and excellent fit. Buy the best you can afford."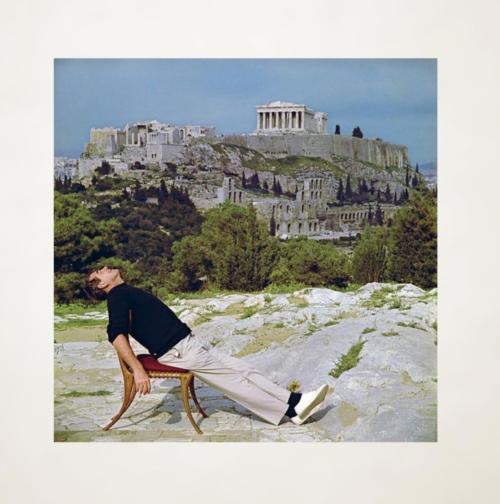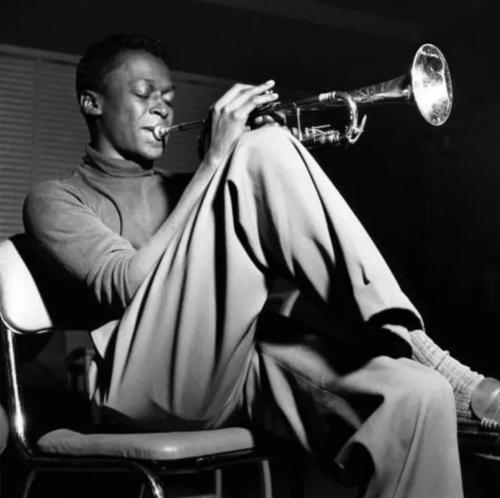 If there is a sixth point, it's that casual-chic clothes (if we can call them that) must be worn in an unfussy manner.
A suit looks most elegant when the eye runs off it: a clean and tidy backdrop that directs the viewer up to the wearer's face, without snagging on a patch pocket or watch chain.
Consider the archetypal Italian in summer: white shirt, cream trousers, a pair of espadrilles and a navy sweater over the shoulders. He doesn't really exist, but that doesn't matter: he's a useful model.
A key aspect of his elegance is appearing effortless. Whether it is or not is irrelevant (ref. sprezzatura). The point is that there is no obvious affectation - no clothes that are too loud, or trying too hard.
There is grace. Indeed, a dictionary definition of elegance says it all: "The quality of being graceful and stylish in appearance or manner; pleasingly simple and neat."
Be simple, and neat.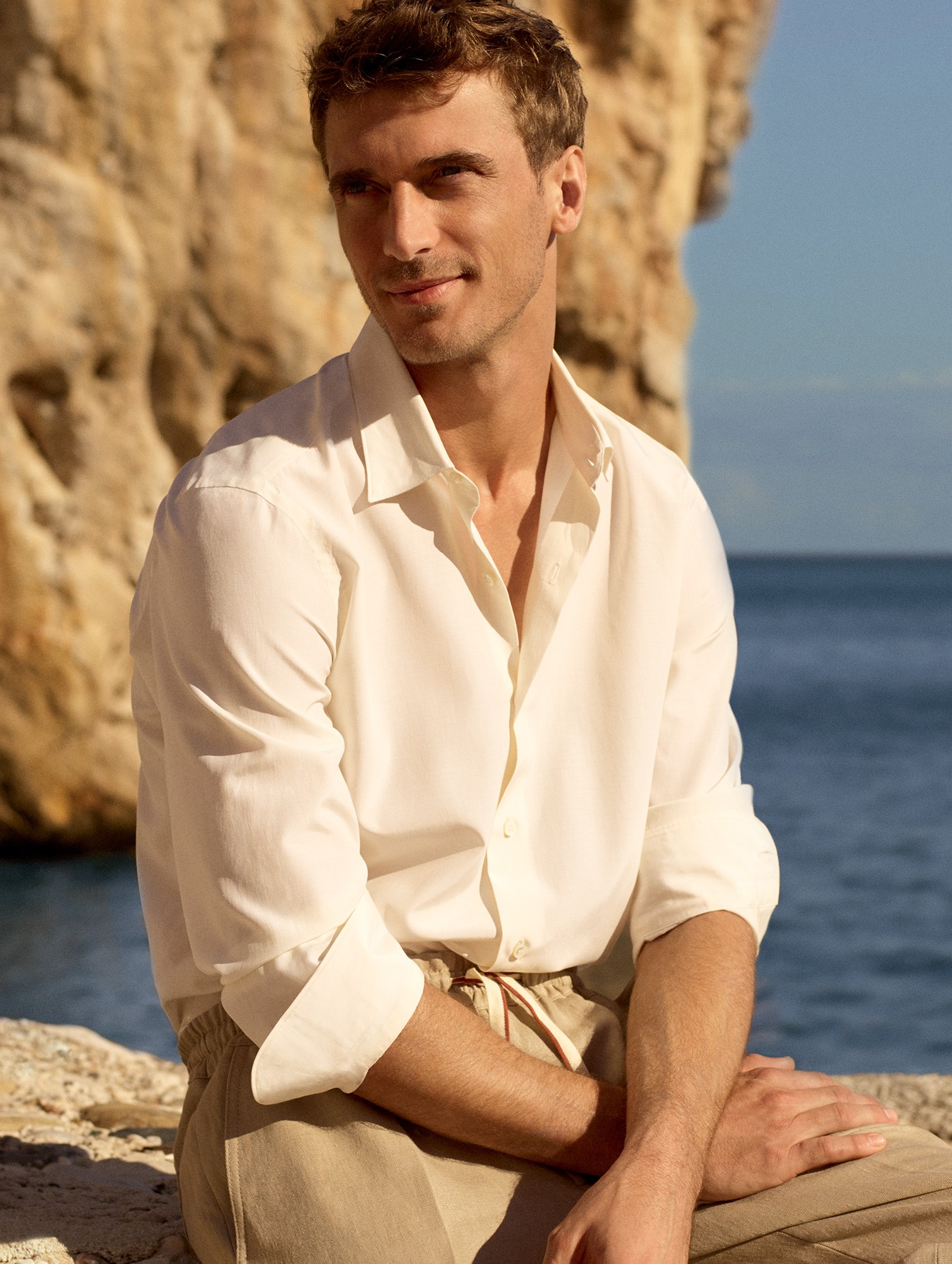 Interestingly, much of this is commonplace in womenswear.
As a friend and women's stylist put it to me: "Women are so used to being told about simple white blouses, tucked into a fitted navy-wool trouser and patent flats. They're taught to think about these pieces of clothing separately, and moving them around as needed.
"The problem with men is they're still rooted in the idea of the suit. They need to escape that and see every piece individually. Then it makes sense that you wear a blue shirt with an olive-coloured jacket, not a white one."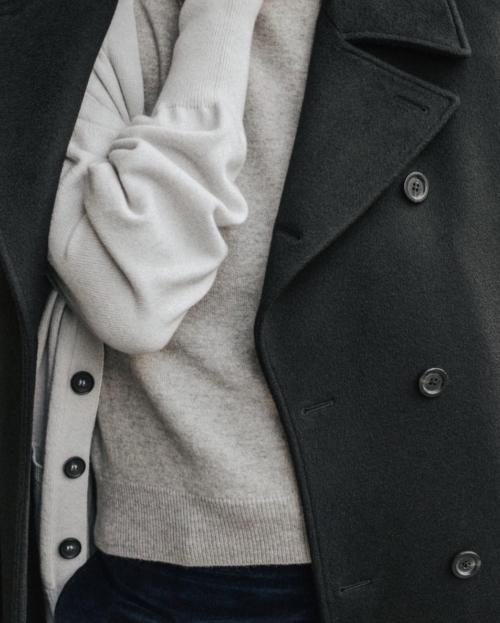 We were actually discussing the Classic Collection at Connolly, which is aimed at both men and women.
There aren't many things in that range that work for me, but it is an interesting insight into smart women's clothing - and how many of the same ideas of simple, muted clothing, driven by proportion and fit, apply.
Perhaps another article on this topic could examine brands that do this well. The likes of Loro Piana, Saman Amel, Adret or Rubato. Even a brand like Margaret Howell, which is just as simple but with a different emphasis on materials.
And of course sportswear from the 1930s to 1950s, which was peerless for this kind of casual chic.
But perhaps for another time.