The PS talks are back – with Luke Walker of LEJ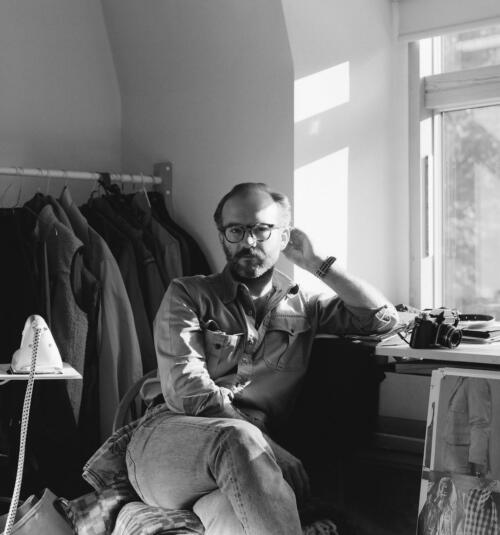 A new season of talks is starting this Autumn, following the same format as the four we held last year - with Ethan Newton, Tony Sylvester, Jamie Ferguson and Rubato.
The evenings at Mortimer House were immensely enjoyable, with around 50 readers gathering for drinks on the top floor of Mortimer, gazing out over London. Afterwards they sat patiently and interestedly (as only a PS reader does) while we discussed the intricacies of menswear.
Our next talk will be on Friday, September 29 with Luke Walker, designer and founder of the brand LEJ.
I'm excited about this one because Luke is not a typical classic-menswear interviewee. He went to fashion school, he designed for Lanvin and Dunhill, before then working at Drake's and starting LEJ. He has a particularly broad perspective, bringing in the wide world of fashion to our little niche. I'm looking forward to discussing the differences and divergences.
As with last year, please register to attend the talk by emailing [email protected]. We need a list for Mortimer House, and have a cap of 50 people.
For everyone around the world who can't attend, it will be filmed and published on PS, again as with the previous talks.
See you all there.