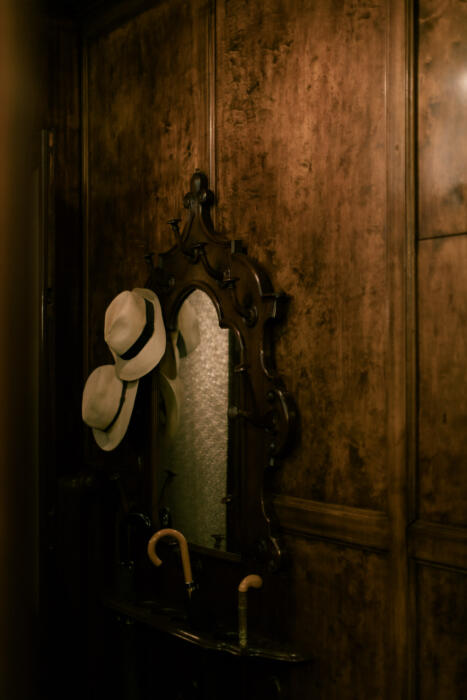 Like most Italian tailors, Sartoria Seminara is hidden away. There is no Savile Row grand entrance, just a name and a buzzer and a short walk up a flight of dark stairs.
The effect is all the greater because this entrance is on Via dei Calzaiuoli, a few metres from the Duomo in Florence, and on any day in season, therefore from hundreds of bright, loud tourists.
And Seminara is an especially nice bolthole. The handful of rooms on the first floor has been a tailor's shop since 1924, almost 100 years; Giuseppe Seminara took over the space in 1957 and it's been a tailor's ever since.
The fitting room is particularly pleasing. Large, high-ceilinged, dominated by a set of mirrors that takes up the entirety of one wall. As a customer, it can't help make you feel really rather important.
"My father was the master, this is his shop," says Gianni Seminara (below), which seems almost impossibly modest, given he himself is on the verge of retirement, and has been in this space that whole time.
But it does bring up the topic of succession, which is important. A reason I wanted to cover Seminara - among all the other small Italian tailors still in existence - is that Gianni is now working with Vittorio Salino, a younger tailor who was previously at Liverano, and is keen to continue the traditions.
Vittorio was introduced to Gianni by a client, and has been working the atelier for just over a year. He'd love to take over the business some day, but they're taking it slowly: for the moment they refer to it as a "collaboration".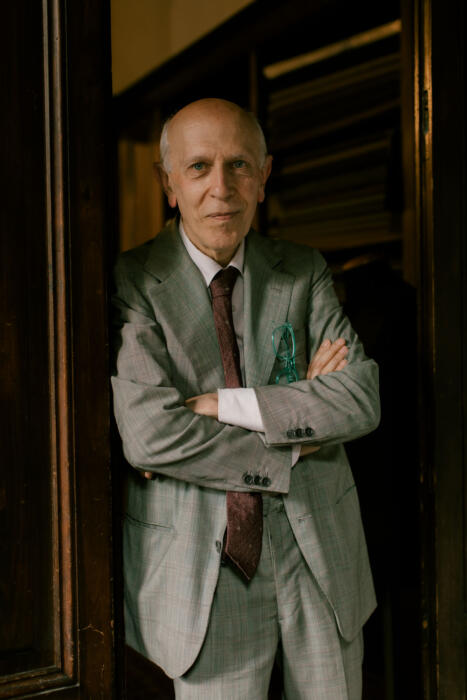 Vittorio was head cutter at Liverano, and worked at Gallo in Rome, but it's still been invaluable working alongside Gianni.
"The hardest thing about being a tailor is dealing with unusual situations - body types, unusual requests," he says. "You learn the basics and refine them and you develop a cut that you really like, but then someone comes along that gives you a problem you've never faced. It's good having Gianni to turn to, with all his experience."
Vittorio (below) now has a young assistant (Belgian, enthusiastic, a PS reader) himself, but it wasn't easy at the start: "It can be hard because you need quite a lot of investment for your own space. That's one more way it's been great being here with Gianni."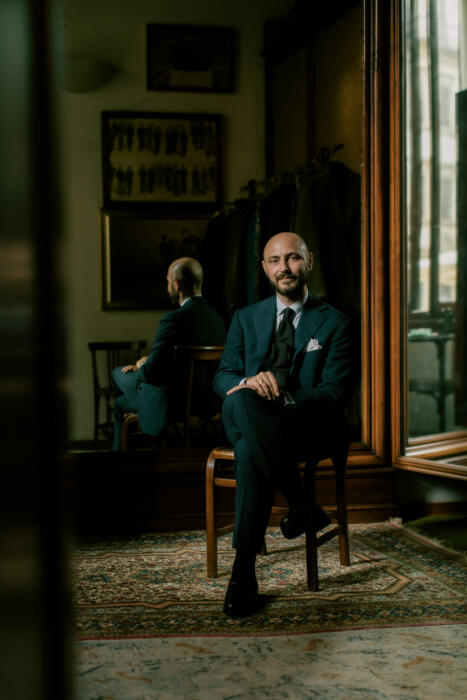 The Seminara cut has much in common with other Florentine tailors - the fairly soft make, the straight lapel, the lack of a front dart. But there are small differences.
The side seam is not as shaped forward, for example, and the breast pocket has a little more curve. The shoulder is not that extended and feels more natural, with just a touch of rollino in the sleevehead.
There are similarities with Corcos, who worked here under Gianni for three years, although the finishing at Corcos is at a rather higher level.
"Overall I think it feels very natural, simple and easy," says Max Papier (below), who works at The Armoury in New York and is a customer of Seminara.
Both Max and Elliot Hammer, a designer also working with The Armoury, are friends and have had pieces made by Seminara. Max is also currently having a jacket made with Vittorio.
"I found something rather different in the style here, something very human," comments Vittorio, referring to the soft shape of Gianni's jackets and his desire to use as little padding as possible.
"Some tailors that have left Liverano are doing the same style, and the selling point can feel like it's just 'the same thing but cheaper'," he adds. "I had a client ask me to make your tweed ulster coat, for example, Simon, and I didn't want to do that. If someone is coming to you just because you're a cheaper version of something else, you'll never build anything."
Vittorio is referring to my Liverano coat, which I have also (flatteringly) seen at other Florentine tailors in the PS Harris Tweed.
One original design that caught my eye at Seminara was the "capote" pictured above. This was originally a request from Franco Minucci of Tie Your Tie, who wanted a short coat he could wear over a jacket, but without the stiffness of a pea coat.
The result, in cashmere or a wool/cashmere blend, has been made a good few times for other clients since.
I liked the collar and lapel shape, although was a little unsure about the buttoning position and the softness of the body. One to try again when I'm back in Florence in January, perhaps.
Gianni is quite inexpensive, not just compared to Liverano but to Florentine bespoke in general. His suits start at €2700 and the cashmere capote costs €3000. Essentially, Gianni has no interest, now, in higher prices or trying to use those to build a sustainable business. Vittorio is different and has to charge a little more: €3000 for a suit and €2200 for a jacket (in Italy).
But then Vittorio is the one carrying bespoke tailoring forwards, and perhaps the one establishing longer-term relationships with his new customers. I also admire his enthusiasm and progressiveness. He's actively trying to get young people involved in the business, including working with the Accademia Nazionale dei Sartori in Rome, for example, to increase its student numbers. And he's travelling to different places - to Antwerp and to Zurich.
My biggest and best wishes to them both. I'm sure I'll be back in January, if only to soak up the atmosphere of a full century of tailoring, and take a coffee gazing out of the window at the busy Via dei Calzaiuoli below.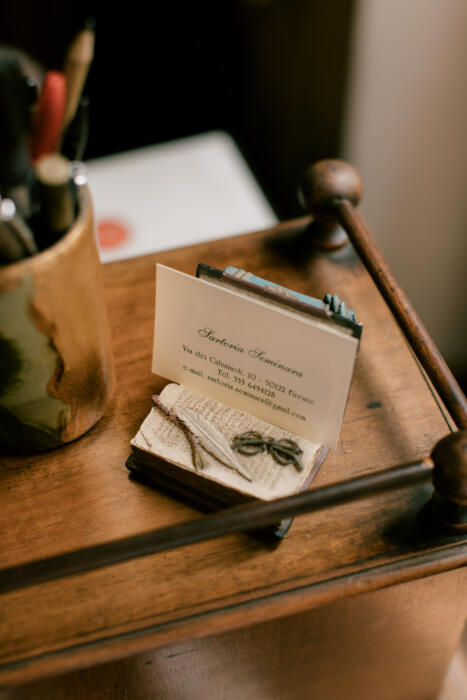 Sartoria Seminara
@sartoriaseminara
Vittorio Salino
@vittorio_salino
Trunk shows: Antwerp 15-18 September and Zurich 13-16 October
Via dei Calzaiuoli, 10
Florence, Italy