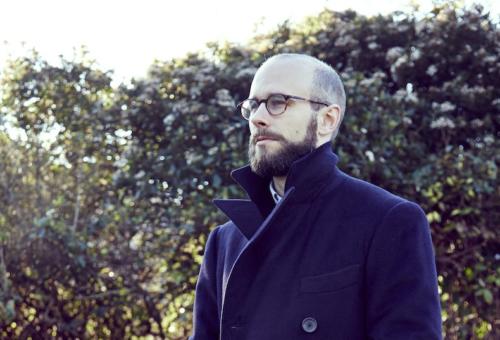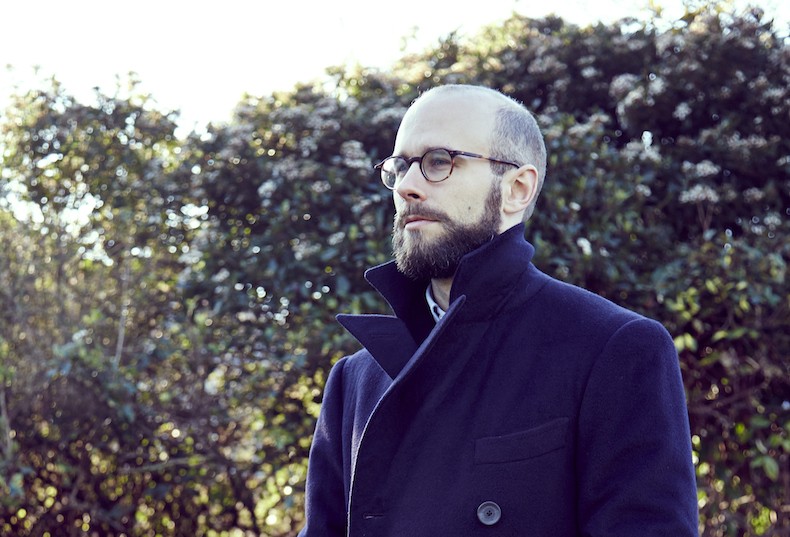 As readers never fail to point out, I have had a lot of bespoke items made over the past 10 years. But while I love pretty much all of them, some get a lot more use than others.
These pieces become staples – the things I turn to time and again. And I think many of them offer lessons for people beginning to invest in quality clothing.
Particularly with bespoke and made to measure, it is tempting to order unusual items that will stand out both for their fit and their material: Prince of Wales checks; royal-blue flannels; double-breasteds with unusual button arrangements.
But I would argue that, at least at the start, investment clothing should be basic pieces you will get a lot of wear out of. (A tuxedo or wedding suit perhaps being the obvious exceptions.)
These have proven to be my go-to items.


1. Navy cashmere blazer
Solito, Naples
Full image here
It's too warm at the moment for this lovely blazer from Neapolitan tailors Solito, but in the UK there are only 2 or 3 months like that. The rest of the time it stays at the office, thrown on with everything from a blue spread-collar shirt and tie, to one of our Permanent Style polo shirts.
The colour and material work with almost every colour of trouser and shirt, and occasion. The only thing they are too smart for is weekend wear – jeans and chinos. It's is the kind of jacket that will eventually need elbow patches.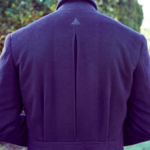 2. Navy cashmere overcoat
Cifonelli, Paris
Full post here
This overcoat will, obviously, only be used for 4 or 5 months of the year. Yet it will still be worn more than almost anything else. That's because during that period it will be worn almost every day, put over the top of every suit, jacket and knitwear. Although the navy cashmere is smart, the design makes it a little more casual – more a polo coat, with patch pockets and horizontal gorge.
It's worth saying, as well, that I think everyone should have an overcoat made as one of their first three bespoke orders. A bespoke overcoat is a thing of unique beauty, given its heavy weight and long length. Double-breasted garments in general also benefit more from a bespoke fit, and more people are likely to wear a DB overcoat than a DB suit.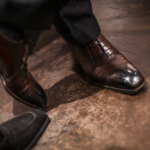 3. Dark-brown Oxfords
Gaziano & Girling, Kettering
Full post here (before patination)
I wear dark-brown shoes perhaps 80% of the time – with suits, with odd trousers, with jeans. There is some variation, between calf/suede/croc, oxford/derby/boot, and degrees of darkness. A dark-brown suede from Corthay has a very different style one from Edward Green (the former far more sharp, formal, feminine).
But they are all, still, dark-brown shoes. And the ones that get the most use are my bespoke Gaziano & Girling Oxfords, in the Adelaide style, patinated by Thomas in the Savile Row shop. They go with virtually everything, and are the best fitting shoes I have.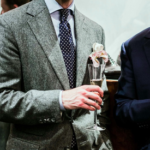 4. Grey flannel suit
Anderson & Sheppard, London
Full image here
You know the piece that you feel bad about putting on, because you're afraid you're shortening its life? This is mine. Every time I look at it hanging in the wardrobe, I think 'Should I wear it today? Isn't there anything else that would be just as nice?'
A suit cannot be repaired quite as easily as a jacket (patches etc) given its relative formality. And it's always tempting to wear the trousers on their own. So I fear for the life of my grey-flannel suit, even if it's doing well so far.
The colour and material are also among the most versatile in suiting, sitting happily with both a chambray shirt and woollen tie, and a fine poplin and printed silk.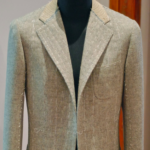 5. Grey tweed jacket
Elia Caliendo, Naples
Full post here
The only piece on this list that is consistently worn at the weekend, as well as the working week. That's down to the Neapolitan cut and make, of course, but also the colour of Permanent Style tweed it is made from.
The grey is just about smart enough around the office (perhaps on a Friday) but its texture and touch of brown make it casual enough for the weekend. Perhaps with taupe Incotex chinos and suede shoes.

I also considered two other structures for this post: 5 items I get most excited about putting on, and 5 types of clothing that give the most value being made bespoke. Let me know if either would also be of interest