A couple of weeks ago when we showed the pictures from our Tailoring Symposium at Pitti, a reader asked if there were any images of Wei Koh's suit.
I had mentioned that the founder of The Rake was wearing a Rubinacci-made number in the same Scabal linen as my Sastreria Langa.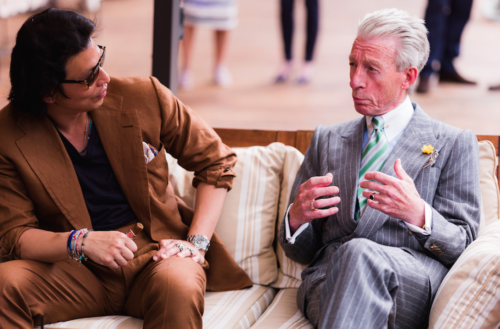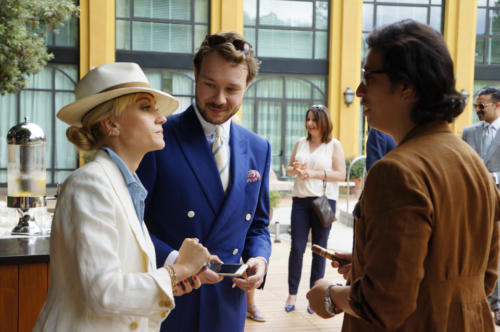 Here a couple, from the poolside discussion and the group shot afterwards. Obviously Wei's style is not mine, but the fit and finish of the suit were excellent.