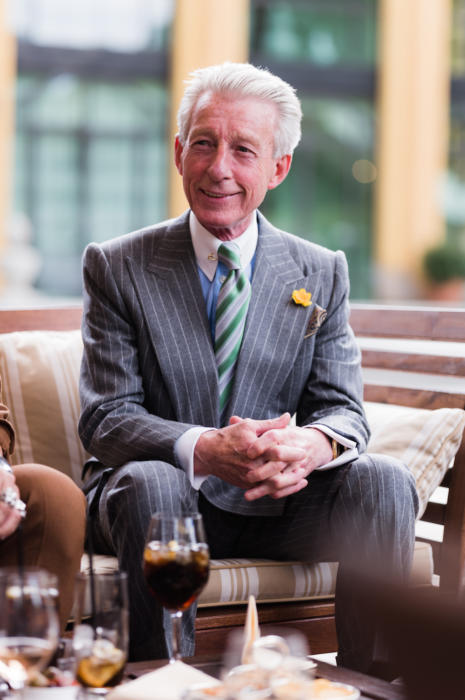 Before the public part of Tailoring Symposium in June, we all gathered next to the pool at the Four Seasons to have a chat about tailoring and its future, with The Rake busily making a video of the event in the background.
This was perhaps the most pleasant part of the day, with myself and Wei posing questions to these greats of bespoke tailoring – gathered together for the first time. As expected, everyone had similar stories to tell, about difficult customers, about the benefits and dangers of having a house style, and about new blood coming into the craft.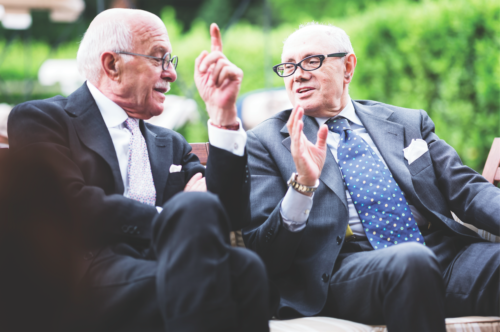 Our two Italians, Antonio Liverano and Antonio Panico, didn't speak enough English to interact directly with, say, John Hitchcock of Anderson & Sheppard, but with the kind aid of Tommaso Melani of Stefano Bemer, it became clear that the three of them were saying exactly the same thing about the rigidity of house styles. Just with different mannerisms and anecdotes.
As I say, it's what you'd expect – similar experiences, similar headaches – yet it was a pleasant surprise to see it play out before our eyes.
I'm sure we'll organise something similar next year. Here's hoping it is equally as productive and as enjoyable.
The event was kindly supported by Stefano Bemer and Vitale Barberis Canonico, with The Rake as official magazine. Check out Tom's great article on the event in the current issue of The Rake.
Posts on the public part of the Symposium here, and analysis of the styles of the different tailors here.