The Young Tailors Symposium – filming on the roof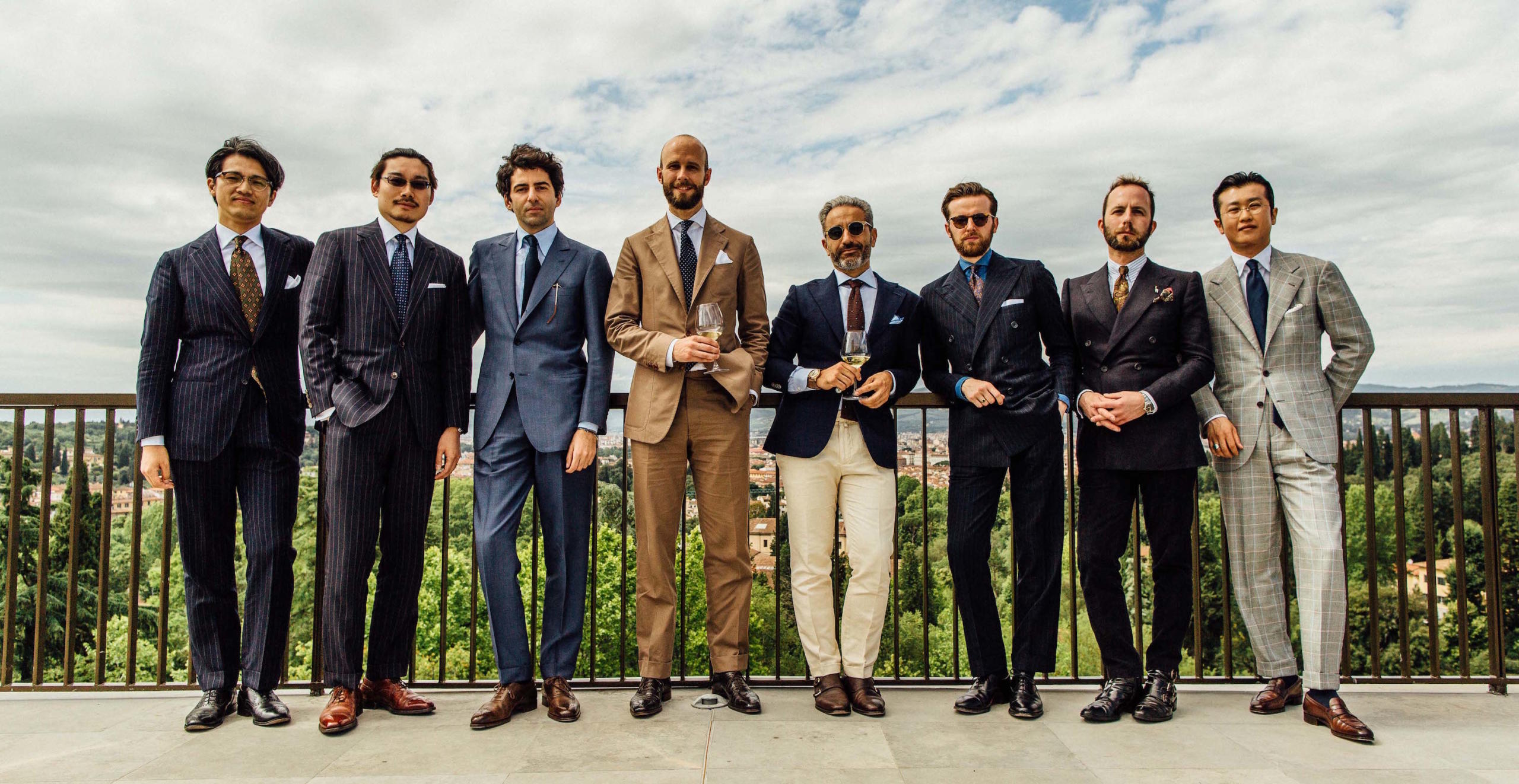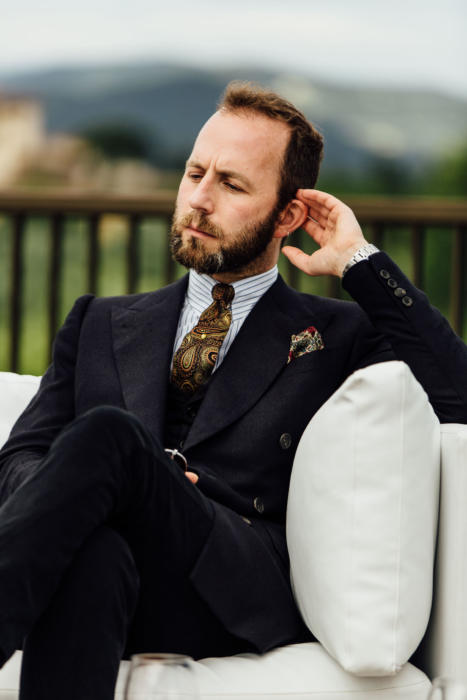 One of the nicest things about the Young Tailors Symposium last week was the fact we managed to arrange a film - something that will record for the hundreds of thousands of you what we discussed and enjoyed.
We tried to do something similar back in January, but the crew fell through at the last minute. This time, we had BluPhox films, led by the broadcaster and Hogtown Rake Pedro Mendes.
Their four-man team spent Tuesday and Thursday around Florence and Pitti, filming the background to the event. And then the Wednesday afternoon with us - the tailors, hosts and translators.
This meant we had to conduct our conversation twice: once for the cameras at Hotel Villa Cora (kindly arranged by Stefano Bemer), and a second time during the Symposium.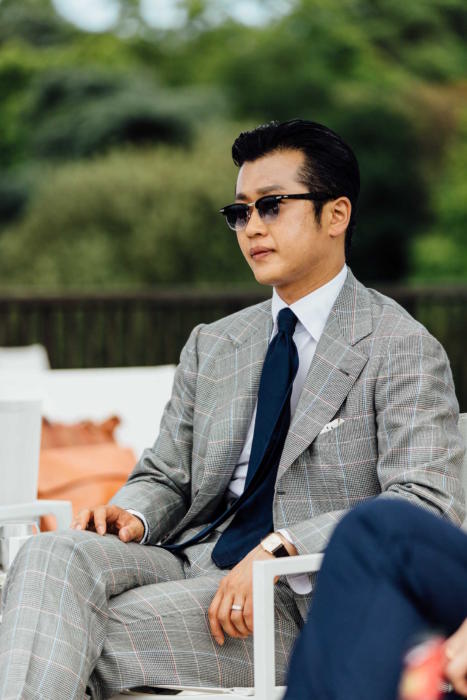 We chatted, initially, on the rooftop terrace - where these pictures were taken. And then spent a scorching hour in the garden filming the talk.
Everyone was wonderfully patient, including Joe Ha and George Wang, who translated for Chad Park of B&Tailor and Arnold Wong of WW Chan respectively.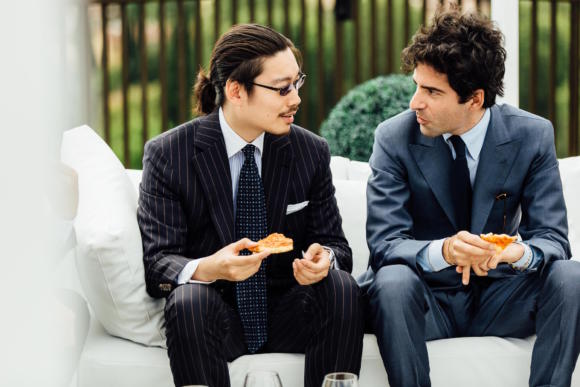 I'll write more about the substance of that talk tomorrow, but here are some initial pictures of our speakers.
At top, with everyone lined up: (left to right) Satoki Kawai of Sartoria Cresent, Arnold Wong of WW Chan, Gianfrancesco Musella of Musella-Dembech, myself and Tommaso Melani of Stefano Bemer; Eithen Sweet of Thom Sweeney; Davide Taub of Gieves & Hawkes; Chad Park of B&Tailor.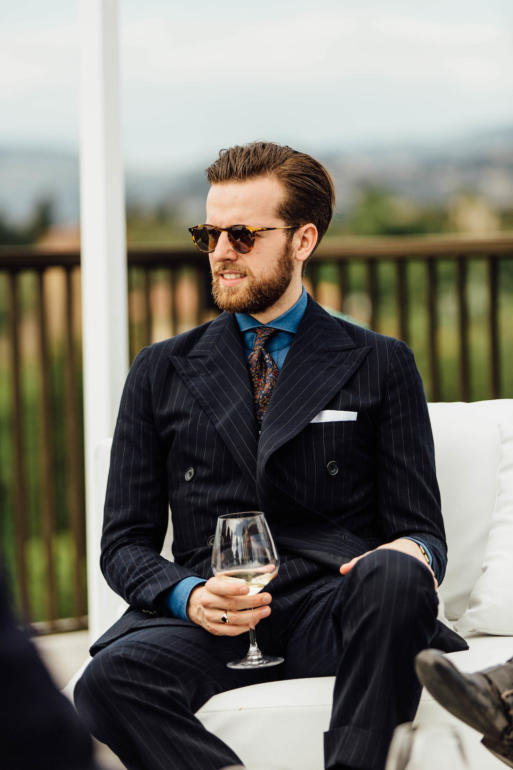 Photography: Jamie Ferguson @jkf_man