Double-breasted flannel suit – with pink and green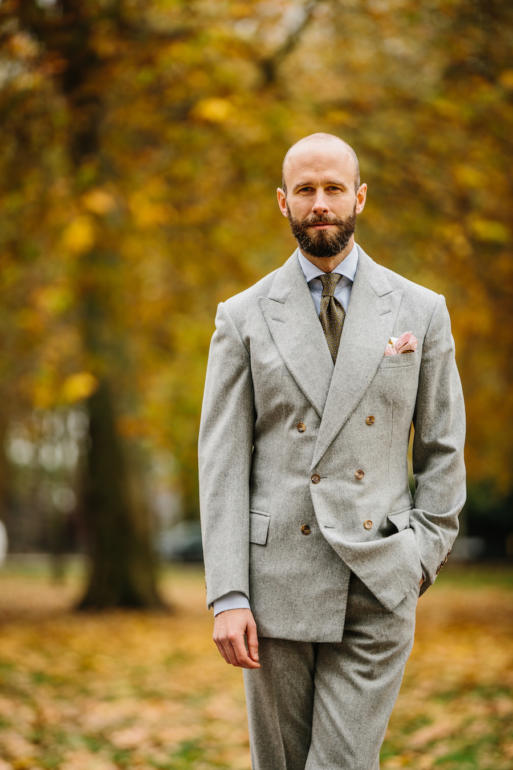 I know I've written about green and pink a few times before.
I could find one old post with a little flower illustration, but there must be more. Perhaps it's the fog of Christmas food and wine clouding my mind.
In any case, it bears repeating that pink and green can make a pleasant combination in accessories, if at least one is fairly muted, if the green dark or subtle, if the pink pale.
Burnt orange with green or brown; bright orange or lime-green with blue: there are many such combinations, but they resist systematisation. Colour theory is of little help.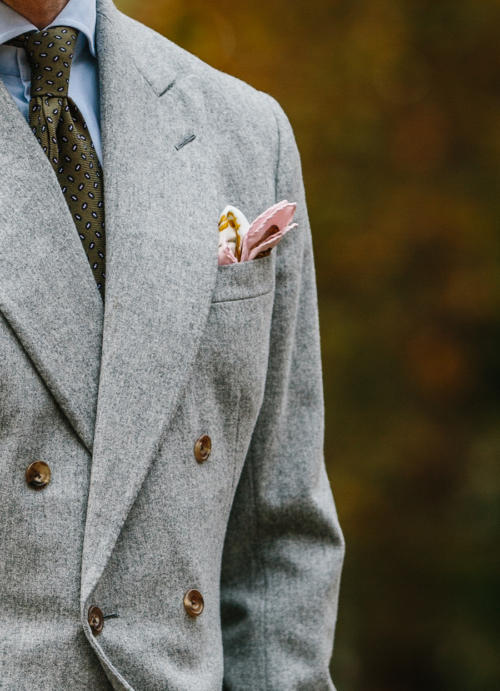 Both tie and handkerchief are old favourites. The muted olive-green tie from Isaia, with a small black geometric detail. The pink handkerchief from Rubinacci with all its fabulously useful secondary colours.
I tend to such favourites when asked to pose for people I like, and in this case it was Konrad at Plaza Uomo. This was my personal favourite for the cover, but it may have been too formal.
A salve, then, to the readers who disliked the hoodie-and-chinos combination of last week, which was part of the same shoot.
I love wearing a suit and tie, as here, but you can't wear it every day. Certainly not in these colours, and not in any colours in most offices.
Clothing must be appropriate if nothing else; otherwise it is just rude.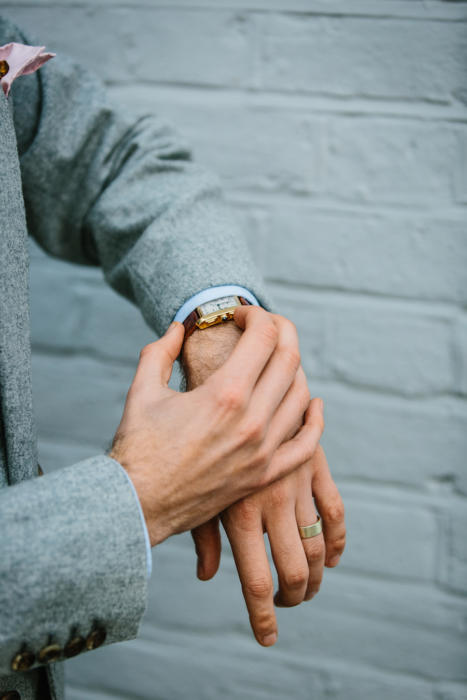 The suit is also an old one, cut by John Hitchcock when he was head cutter at Anderson & Sheppard.
The drape he gives to his DBs has always made me feel bigger, more heroic, than any other tailoring. It makes you feel ready for a magazine cover.
Merry Christmas to all. I hope you went on a long walk and felt pleasure in the coat, the hat, the gloves. The pleasures of the season.
Photography: Jamie Ferguson for Plaza Uomo