How sartorial principles can apply to casual clothing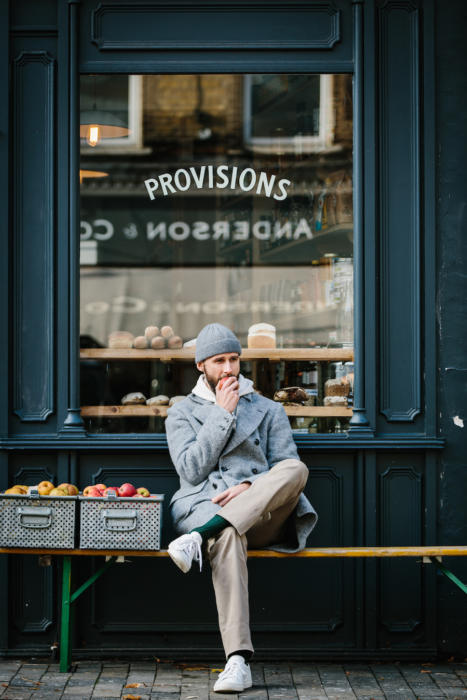 This outfit, which was shot for the recent cover story of Plaza Uomo magazine, is probably one of the most casual ever featured on Permanent Style.
Much like the first image of our popular 'Which office are you?' post, it is the informal end of a spectrum - both in terms of overall style and of what I wear.
In the same way, it can be dressed up by gradually swapping in more formal pieces - crewneck for the hoodie, loafers for the trainers, flannels for the chinos, etc.
But I think it's interesting how it also reflects many of the principles espoused by Permanent Style, just in a different setting.
These are more universal than just tailored menswear.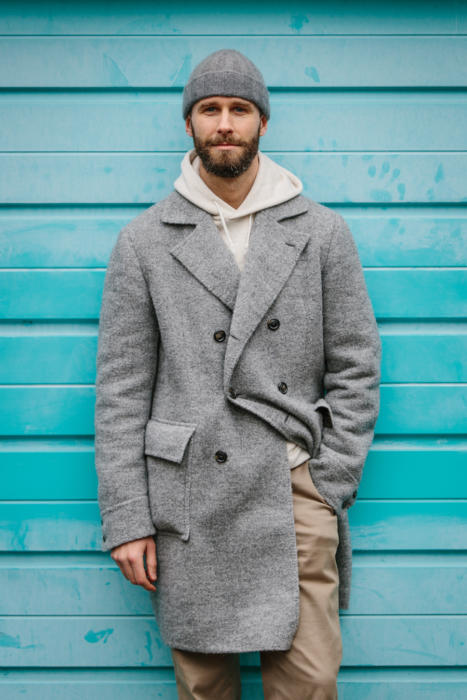 The first is the importance of fit. Just because an outfit is less formal, it doesn't mean it should become ill-fitting or shapeless.
So the coat here, made by Attolini-offshoot Stile Latino, has been made to measure and fits pretty well.
It's not bespoke - and there would be little point in being so, given its lack of structure - but it is nicely suppressed through the waist. A similar effect could be achieved by having a ready-made coat altered, which most men don't bother to do.
The Incotex chinos are in a classic fit that it took me a long time to find, but once I found it, invested in several pairs over two years.
The hoodie from Loopwheeler in Japan is also the perfect length and slimness - something else it took me years to find.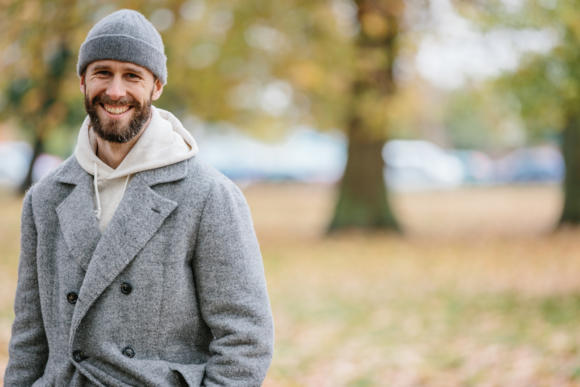 The second point is quality.
You could certainly argue that Common Projects trainers are overpriced these days, but they remain high quality, in nice leathers and stitched soles.
Incotex, too, has worn very well for me and I therefore stick to it. There's a Sunspel T-shirt under there that I wear to the exclusion of all else, and so on.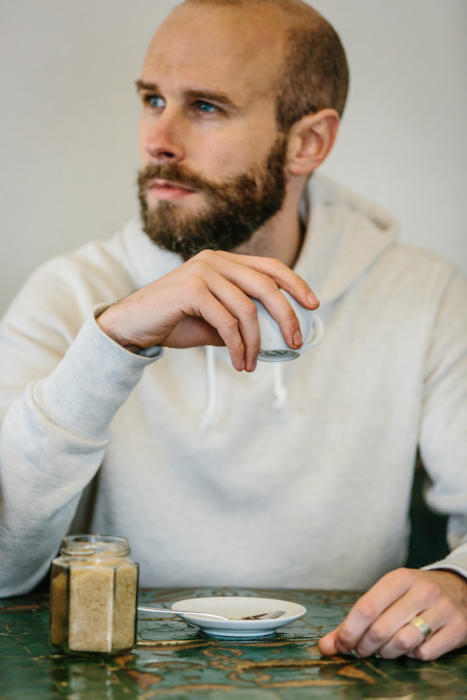 Thirdly, and perhaps most interestingly, there is a parallel here in terms of a simple, conservative style.
The colour paletter of grey, cream, olive and white is a subtle but harmonious one - and there is as almost as much to analyse in it as in a grey suit, with its various tie, shirt and handkerchief combinations.
There are no extremes of colour either. No bright yellows or strong purples, just because they happen to be fashionable. This makes it a more long-lasting style as well as a more sophisticated one, for me.
Good style doesn't shout.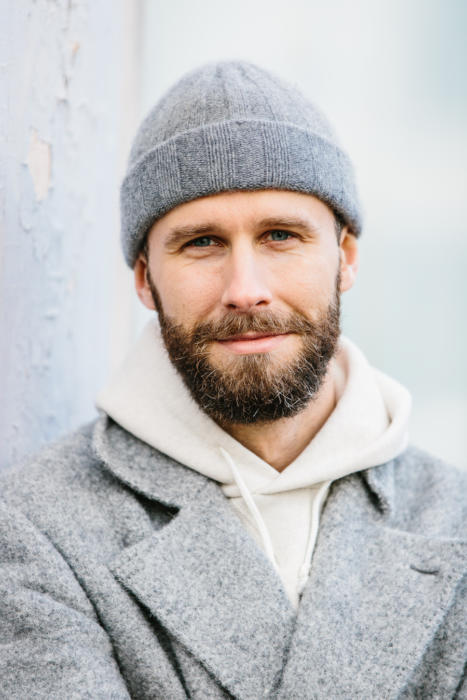 In fact, if one thing unites all these points, it is subtlety.
The hat fits to a precise shape and length that I like. But it doesn't sit way off the back of my head, or finish in an exaggerated point.
The coat, hoodie and trousers are slim, but not super-tight. (Too many men seem to make the same mistake with their trousers as with their suits, thinking skin-tight equals masculine.)
There is subtle interest in the texture of the coat. There is something attractive about the loopwheeled sponginess of the hoodie. But these are all subtleties.
I've always been put off by men that wear tailoring to the exclusion of all else. Who put on a three-piece suit to take their kids to the park.
This is what I might wear at home, on a weekend. And on Sunday, going for lunch with my parents, I might swap in a Friday Polo under a tweed jacket.
Before returning to work on Monday, and revelling in a bespoke flannel suit all the more.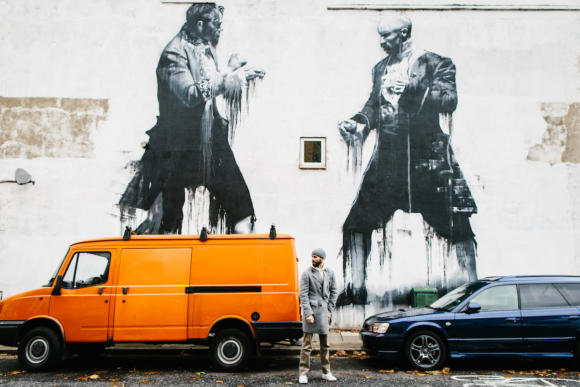 Photography: Jamie Ferguson for Plaza Uomo