Cover story in Plaza Uomo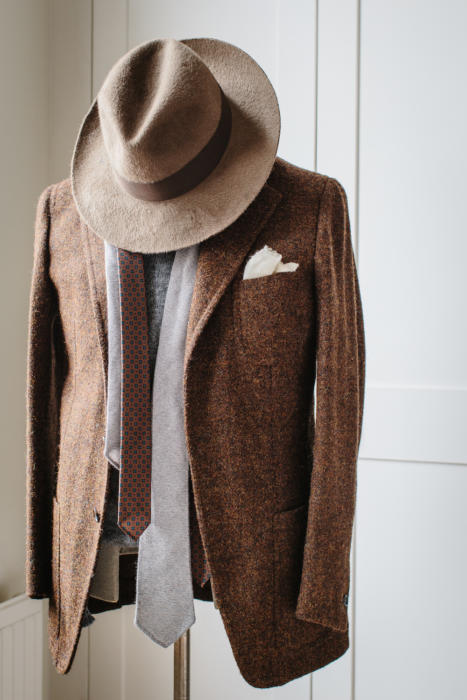 These things always seem to come in bunches.
First Esquire named me in a top 10 and now Plaza Uomo have published their latest edition, with a profile of me as the cover story.
Plaza is a Swedish fashion magazine, and Plaza Uomo has an English version too which is a very good read - a nice blend of classic style and practical pieces.
For the cover story, editor-in-chief Konrad Olsson visited me at home, which allowed us to talk not just about my work but about my life and family as well.
The photography - by Jamie Ferguson - was taken in and around my house, so there are shots at the local cafe, at the plant shop, browsing through my wardrobe etc.
Readers will be familiar with all the piece on the cover itself: green-loden coat by Sartoria Vergallo, suede cap by Lock & Co, old goatskin gloves by Bill Amberg.
And the sofa/shoe-polishing outfit will also be familiar - my reliable Sartoria Caliendo Harris-tweed jacket, grey flannel trousers from Anderson & Sheppard, and denim shirt from Paul Stuart.
The cream-cashmere pocket square is from Anderson & Sheppard too, while the V-neck jumper is from Luca Faloni. The shoes being polished are my wonderful Saint Crispin's calf/croc wing-tips.
I'll do a separate post on the more casual outfits next week, as they are more unusual and deserve a separate focus.
In the meantime, many thanks to Konrad, Jamie and everyone at Plaza Uomo.