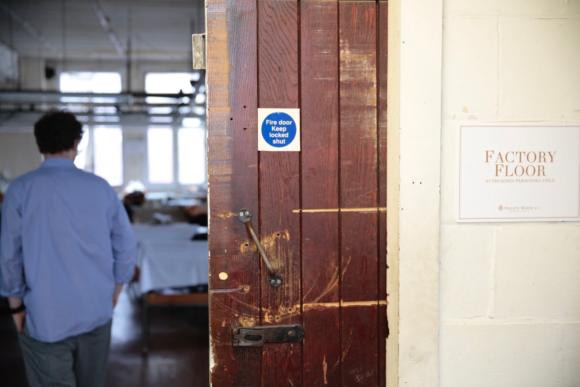 I don't write about Private White anywhere near enough.
I did a piece last year on their outerwear, which remains their best category, but frankly you could a separate post on almost every coat they sell.
The Twin Track is the best modern take on belted Barbour/Belstaff-type jacket anywhere; the Pilot's Bomber is a perfect short winter jacket; and the Jeep Coat has to be worn to be believed; its wool wadding makes it phenomenally warm.
They've recently added more luxurious coats too, so while I wouldn't go there for a more formal overcoat, if you were looking for a short coat to go over tailoring you could choose between: a more workwear/country piece like a waxed-cotton twin track, a classic pea coat, or a top-end donegal-cashmere shooting jacket. All different looks, and with price points varying with the materials.
I've also been wearing the merino T-shirts - great as a base layer in winter.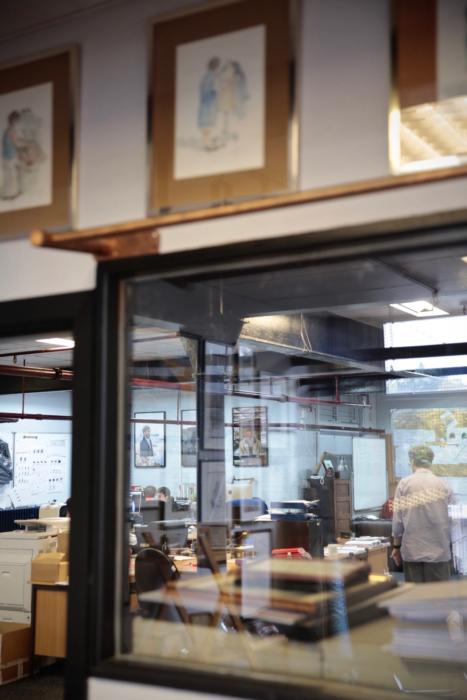 About a month ago I finally found the time to go up to the factory in Manchester.
I'd read a few features over the years about the factory and its history. But none of them had really conveyed how much it sticks out in the surrounding landscape (as shown in the top image).
It is, in many ways, a relic of another era. There is another empty factory next door; there are vacant lots; across the river a residential development is going up.
But this is the last factory - the last reminder of a time when Manchester was the industrial centre of the world.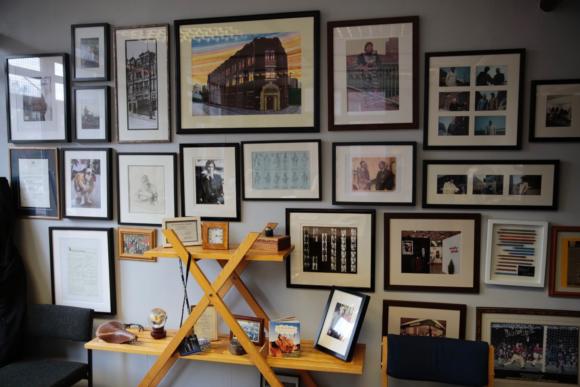 The factory has been in operation for over 100 years. At one point it employed 450 people and was turning out 2,000 coats a week.
"There were basically five big customers, retailers like Burtons, and they all sold similar things," says factory manager Mike Stoll (pictured below). "Everyone round the country would be wearing pretty much the same coat."
Mike still runs the factory today, and makes a great foil for Cambridge-educated owner James Eden (whose grandfather was the eponymous Private White) and old industry hand Nick Ashley, the creative director.
When James bought the factory in 1997 there were 30 people working there; today there are 75.
"One interesting aspect of the growth has been the different immigrant populations," says Mike. "We pay well and treat everyone equally, so we get a lot of applications from skilled people coming in from abroad. The Iranians and the Afghanis are wonderful with leather, for example."
Touring the factory, its machines and archive, it was nice to learn how many of my favourite pieces from other brands had been made there.
The Criterion jacket made by Brooks saddles, for instance, and designed by Timothy Everest. Or the Rapha x Christopher Raeburn wind jacket that was made out of old military parachutes. ("That was an absolute nightmare, getting it all untangled and then matching the patterns!" remembers Mike).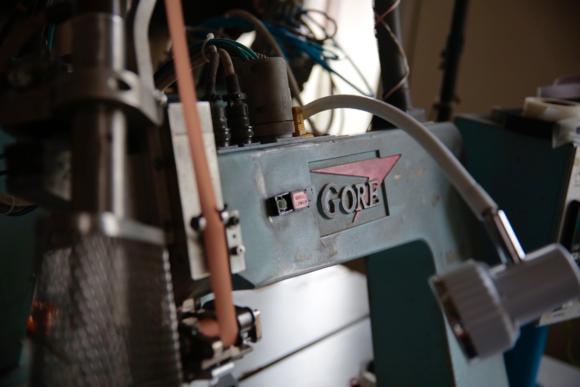 For most of its history, the factory hasn't had any signage outside. It was just a manufacturer and had no need to declare its presence.
Today 'Private White VC' is displayed proudly on the outside, there are posters on the inside, and there is a little factory shop that often hosts tours.
"To survive today, a factory needs to be a brand," says James. "You need to have more control over at least some of your production, what it is used for and how the product is sold."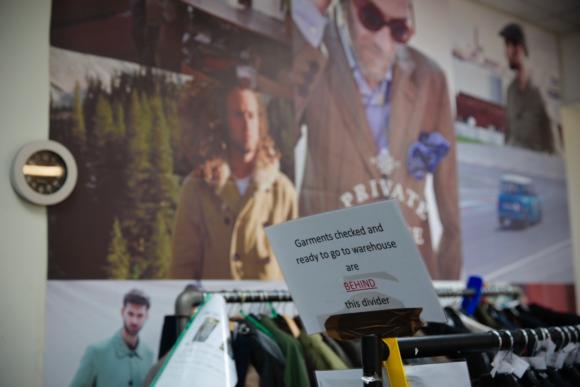 Many of our favourite brands have been through a similar evolution of course - Drake's, Bresciani, Simonnot-Godard.
But Private White seems to be doing it particularly well, creating a brand with a tight aesthetic, and in the process improving the range and quality of what it can produce for its private-label clients.