Best Brand of the Year: Drake's
Runners up: Stoffa, Private White VC
The Permanent Style award for 'Brand of the Year' was understandably the hardest to define of our five awards - launched a few weeks ago.
People can like brands for many reasons, and so the criteria were deliberately specific, focusing on product innovation and product quality.
As a reader put it on a recent comment, it should be something more than "one giant 'Like' button".
Even with relatively narrow criteria, however, the award could have been very subjective - which was why I asked for nominations, rather than a straight vote.
Readers could nominate any brand they wanted, but the actual winner would be decided by a panel - comprising myself, Jamie Ferguson and Michael Drake. (The 'Best-Dressed Man' award, which will be announced later this week, had the same structure.)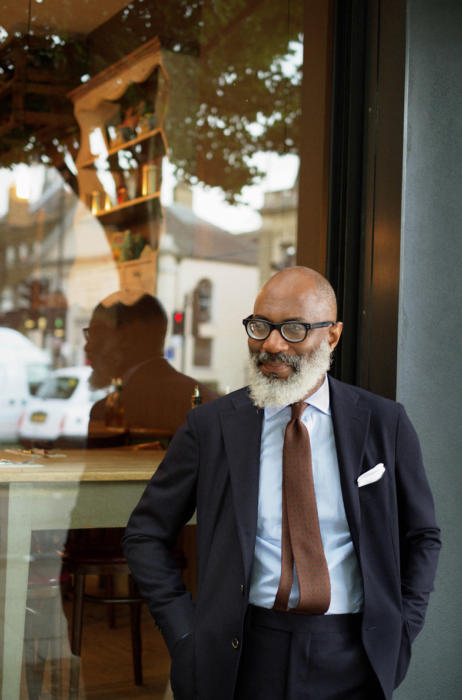 This worked well, with some good discussion among us as to which of the brands really showed the greatest innovation in 2017, alongside reliable quality.
However, the nominations were so strongly in favour of a single brand that it was hard to ignore them. Drake's received 62 nominations in total for the award, more than three times its nearest competitor.
This also helped with one potential weakness of the panel - that both Jamie and Michael are closely associated with Drake's. Although neither is an employee or owner any more, they are both understandably fond of the brand.
In the end, readers and judges all agreed, making things easy.
I'll get onto the reasons for that agreement in a moment, together with a short discussion with Michael Hill about Drake's in 2017.
But I'd also like to say a quick congratulations to the runners-up: Stoffa and Private White VC.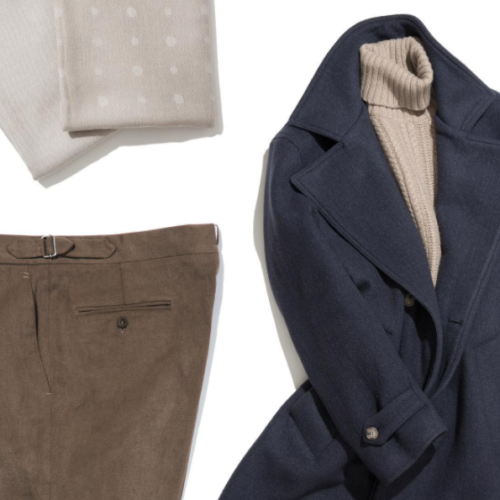 Stoffa (above) has been a breath of fresh air over the past few years, bringing distinct, modern, ethical clothing to the classic menswear space.
Agyesh deserves enthusiastic recognition for his intelligent and single-minded approach, as well as his excellent customer service.
(In fact, interestingly, Stoffa and Saman Amel are two brands that did particularly well across the Best Brand and Customer Service categories combined. Had that been a single award, one of them might have won.)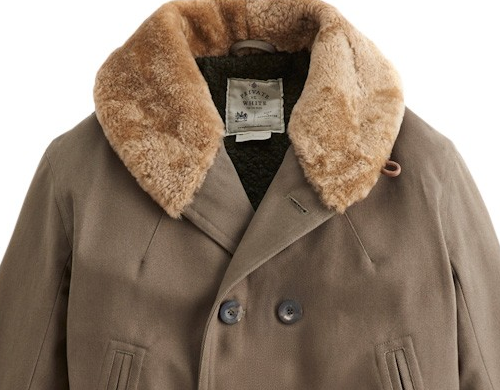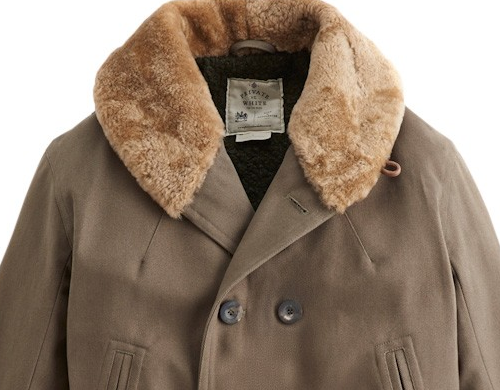 Private White VC is fundamentally a very different company from Stoffa - a manufacturer first, rather than a designer. Yet I would argue their approaches to product have much in common.
Although PWVC produces more standard menswear pieces (pea coat, mac, wax jacket), each has consistent innovation, just on a smaller scale. The Twin-Track and the Jeep Coat (above) are two that stand out as distinctive re-workings of traditional outerwear.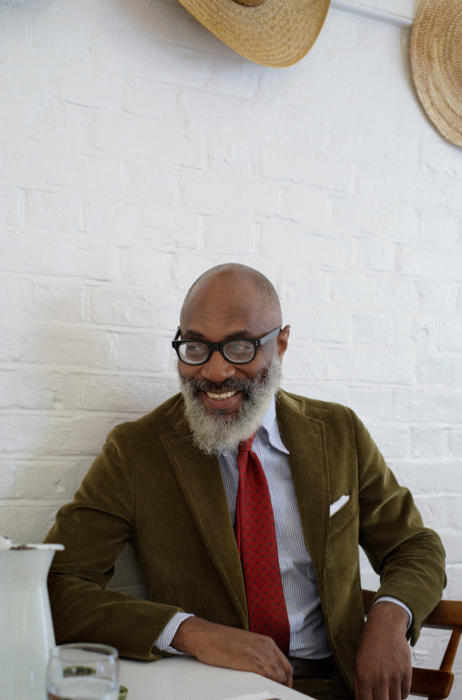 But back to Drake's.
In the comments, readers highlighted how well Drake's has expanded in recent years, completing a transition from tiemaker to full-look brand in a way that has felt consistent, organic and authentic.
The comments included:
"If we're looking at a brand in the round, in terms of consistent innovative and quality products then I think [Drake's are] streets ahead. There is an identifiable 'Drake's aesthetic' across their varied products, but the thing which unites them all is the attention to detail and high standards which go in to the manufacturing"
"I've been buying Drakes for the last five years and have been delighted to see it grow to what it is now. The 'Drakes Look' is so distinctive yet simple, and it is also quite attainable. Their new Easyday range makes it that bit more accessible now too."
"Like many that have mentioned it here, I think Drake's this year has hit it out of the park. Especially with the launch of their full-range line of clothing. It is a contemporary interpretation of classic style that is still relevant to people today in this world that is becoming ever more casual."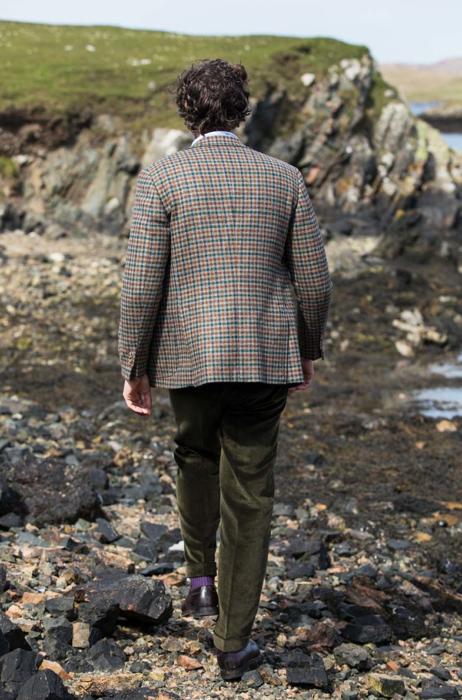 I find this expansion a fascinating theme.
How does a brand go from one fairly narrow category into an entire range? Does a unicorn-print handkerchief or a grenadine tie somehow 'contain' a complete look? How do you remain consistent as you expand in so many different directions?
I chatted to Michael Hill of Drake's about it last week.
Permanent Style: How did you plan the expansion of the Drake's range? Did you have personas, research, mood boards?
Michael Hill (below): No we didn't, not really. Looking back on the evolution, it all seems very unplanned - but also very natural. We just slowly added pieces to the collection that we loved - whether it was shetland sweaters, glen-check jackets or corduroy trousers.
I guess everyone dresses in a full look; no one just wears a tie or a scarf. So we all know what we like wearing with other pieces of clothing and how we like to put it together.
I'd been dressing like this for years, wearing our accessories with just these kinds of pieces. And so had others around the team. We had a big pool of opinions and styles to draw on.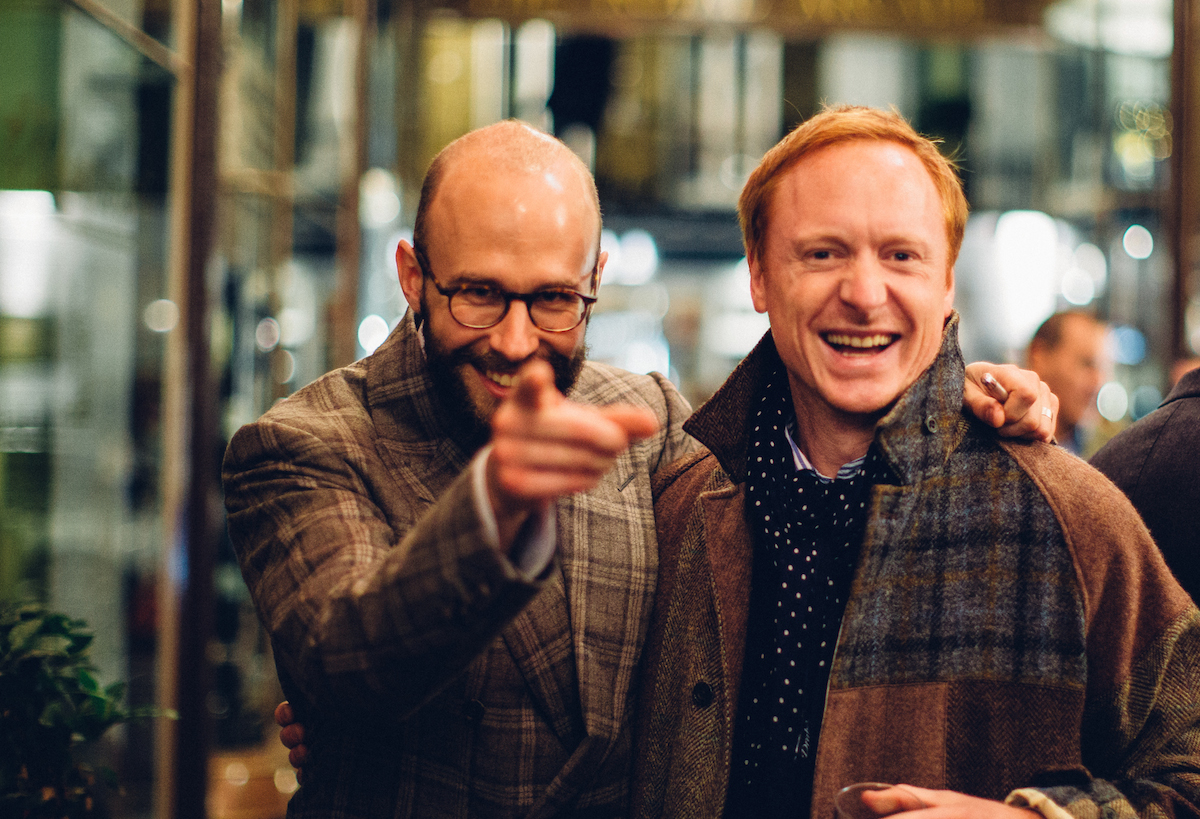 Was there any influence from the early days of Drake's?
Yes, that's a good point. Most people won't realise that the company started in suits.
Michael [Drake] began as the agent for Belvest tailoring, first in the US and the around the world. The ties and scarves were originally conceived as accessories to that tailoring, rather than the other way around.
So there was some history there. And I also had my personal views on the aesthetic, how it could all be combined together into something that was coherent and fresh.
Do you think it's fair to characterise the Drake's aesthetic as drawing on British country traditions - the animal prints, cords, wax jackets? That a key achievement has been making that look feel young and relevant again?
If we have that's great; I'd be proud to help men rediscover the pleasures of those clothes. But I've never thought of us as part of any particular tradition.
There has always been a sense of combining Britain and Italy - for example the way Italians wear British clothing. And most of our suppliers are in those countries. But I think the style is very Drake's and very international.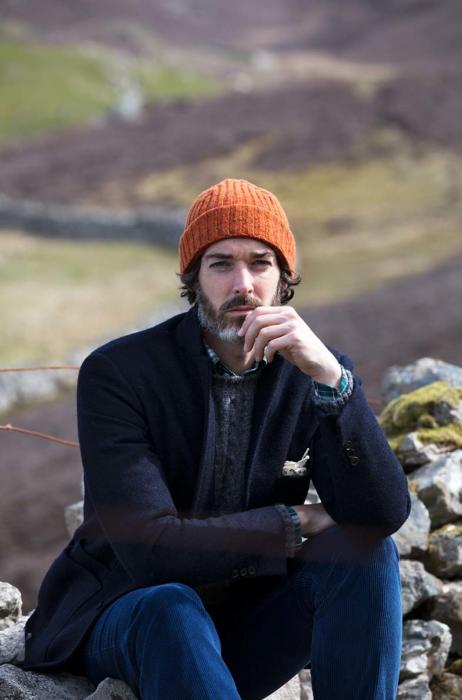 So in terms of putting together an aesthetic, it doesn't help that there are traditions of certain types of clothing, often worn together?
No, I don't think you form a look in that mould. It's a combination of many, global influences, and means looking afresh at different things, considering whether they could work together. Like the Fedeli shirts from Italy, for example, or Buaisou indigo scarves.
How much has the expansion been about creating a viable future for Drake's?
That's always part of the equation, certainly. We're moving most importantly from a manufacturer to a retailer, and it helps to have breadth.
I also feel that this is the shape of a modern company - that it's hard to survive just as a manufacturer, but that it's immensely useful to keep close to manufacturing by having our own tie factory in London, and our shirt factory also in England.
No plans to buy a knitwear factory or a tailoring factory though, to complete that model?
No. Much of that is driven by opportunity, and there is very little left in this country as regards tailoring. Proximity is also an important part of the benefit - so it would have to be something we could be close to and manage easily.
How far can the expansion of the range go? You've filled in most things.
Well, there will certainly be some new pieces in the next year that will surprise people I think.
But no, our main focus is staying within what we are doing at the moment and doing it better. There's always a lot we can improve.
Photography: All Drake's from Autumn/Winter 2017 and Easyday lookbooks, except Stoffa and PWVC photos; and Michael Hill shot, Jamie Ferguson @jkf_man