Great as our Guide to Cloth series is, it deliberately doesn't recommend specific cloths in specific bunches.
This is largely because bunches change regularly (sometimes every six months) and if we did, the Guide would quickly be out of date.
So instead, we are introducing here the first of a parallel series that will look at the bunches available at the time of publication, and make a few personal recommendations.
The Guide to Cloth can remain a static reference tool, while these shorter pieces will be published and then updated every six months to two years - in line with the bunches.

The different mills and merchants vary in what they update, and how often.
Most re-issue and refresh a bunch every 2-3 years. This might be a small update, a complete overhaul, or a retiring of the bunch.
The Italian mills tend to be more seasonal than their British and North European counterparts. Italian bunches are more often completely changed, and some are intended to only be available for a single season (Spring/Summer or Autumn/Winter).
It is these seasonal collections that we will cover in this first piece, and update every six months.
All the other bunches out there will be collected together by type - linens, or tweeds - over the next few months. They will then also be regularly updated.

The Italian seasonal bunches covered below have all come out sometime in the past couple of months, and will be replaced after the summer.
This obviously doesn't leave much time to have something made, but this is the mill schedule and there's nothing we can do about that.
At the very least, it avoids that situation where a friend has something made and you don't see it until August, by which time the cloth has run out.
Our coverage gives an overall sense of each bunch (to indicate, perhaps, whether it's worth seeking out) and then makes personal recommendations of individual cloths (which I know readers always welcome).

We have focused on the bigger mills, which readers are most likely to see at their tailors. And of course this is only a fraction of mills' full collections (offered to RTW brands) and of the mills themselves, many of whom don't offer cut lengths to tailors.
I do hope you like it, and find it useful. Do let us know any feedback, as this series will doubtless evolve over the next year.
Thank you to all the mills for providing their bunches, imagery, and answering our many questions.
Caccioppoli
Caccioppoli jackets 3801
Italians come into their own with summer jacketings, using sophisticated colours and mixes of linen, silk and wool that the English rarely match.
The Caccioppoli summer jacketings bunch is usually one of the best in this regard, and is updated every Spring.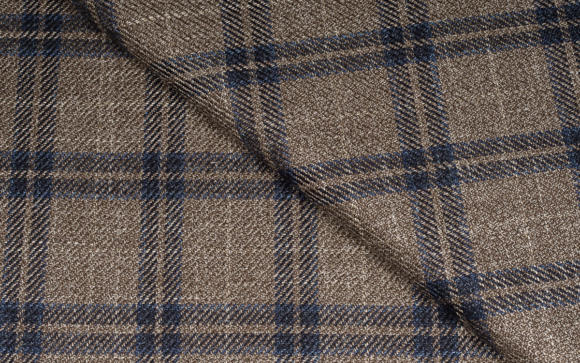 This season there are the well-known windowpane checks in wool/silk/linen, in the usual range from versatile browns and greens, to bold reds and blues.
At the back, however, there are also some herringbones and plain weaves that use bouclé yarns - in a mix of polyamide with linen or cotton.
These are visually very attractive - almost a summer equivalent of a donegal tweed. And while some will dislike the polyamide, it is the most practical fibre to use in a weave like this - the only thing that can give such a loose, ragged weave any body.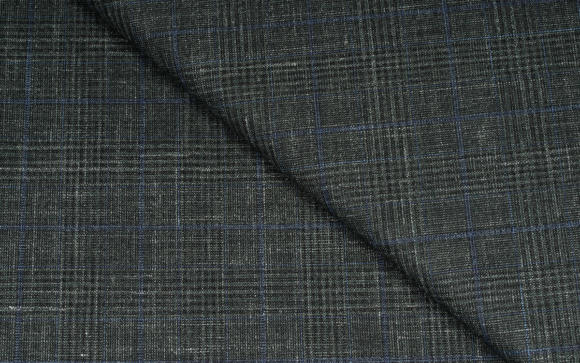 We particularly recommend 380101 (a pale-brown wool/silk/linen with navy overcheck) and 380123 (a green in the same fibre mix, with a Prince-of-Wales check). Both would make great summer jackets.
Caccioppoli suits 3803
The English are more competitive when it comes to summer suits than summer jacketings, particularly heavier high-twist cloths.
But often the Italians can be better on colour - such as brown-tinged greys that feel a little more casual.
Examples in this suiting bunch from Caccioppoli are 380303 (a light brown with a blue prince-of-wales check over the top) and 380339 (the 'Fresco traveller' cloth). Both are rather lightweight at 9oz.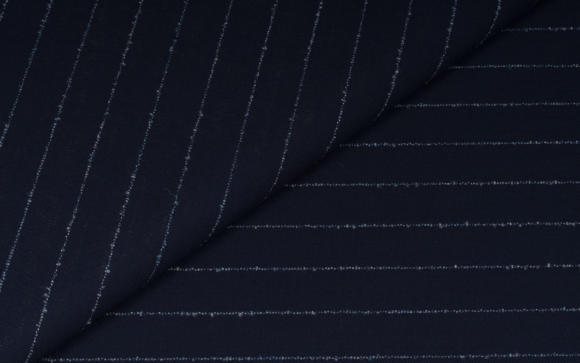 Also interesting is the bouclé yarn used in the striped cloths, which makes them look more like a winter chalkstripe than a normal summer pinstripe (eg 380311, below).
Caccioppoli cotton and linen 3805
Although this bunch is updated annually, there are more consistent cloths in it than the seasonal suitings or jacketings.
A dozen or so colours in plain-weave 10.5oz linen, for example, and the same in cotton twills.
If you like lightweight linens - not minding how much more they crease than the heavier Irish versions - then there are some good options.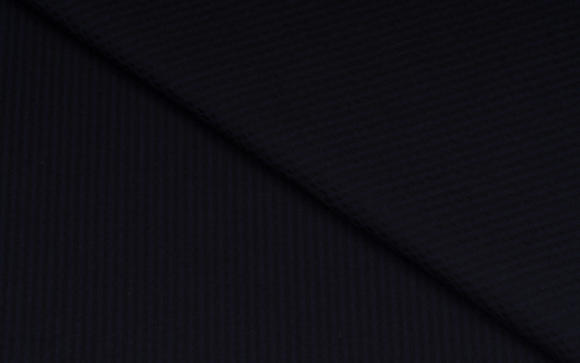 The denim-style cottons are too light to do much to replicate the feel of jeans, but there are also a dozen cotton seersuckers that are nice: light-blue and white if you want something traditional, navy on navy for modern (our favourite - 380536, shown top) and red on blue if you're feeling adventurous.
Loro Piana
Loro Piana does two bunches in Spring/Summer that are strictly seasonal. These are produced in small runs and aim to sell out by the end of the season, even before.
They are usually shown on stacks of cards, rather than bound bunches, and often have the more interesting colours and fibre mixes of the Loro Piana collection. They are Proposte Abiti (suits) and Proposte Giacche (jackets).
Proposte Giacche Spring-Summer 2018
The fibre mixes in the Loro Piana jacketing bunch include the classic wool/silk/linens as well as silk/wools, silk/cashmeres and pure wools.
In general, the first has the best balance of lightness, body and breathability. Cashmere prioritises softness over body, while silk adds lustre.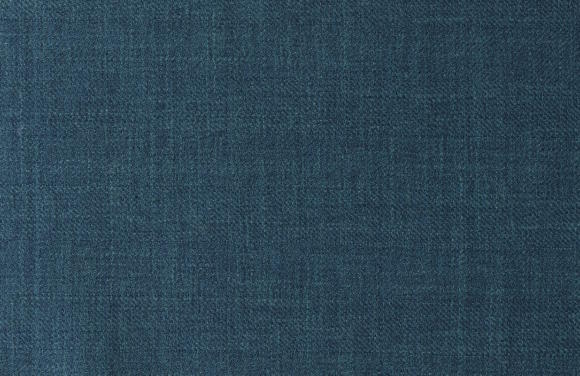 There are some lovely sugary plain colours here, in pinks, greens and blues, of which 676007 is our highlight - a deep teal herringbone which look summery yet subtle.
Of the brighter colours perhaps 676001 - a strong blue softened by greys.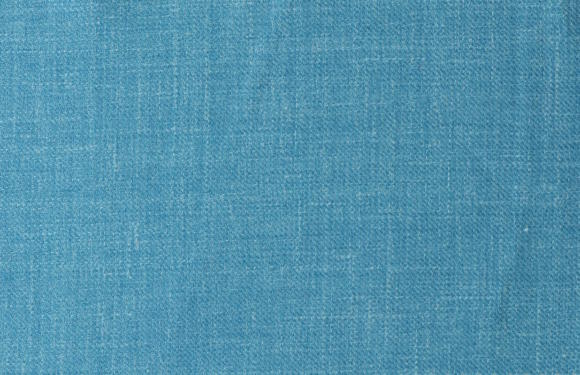 Glen checks are great in summer jackets, but best in subtle colour combinations that aren't too stark when made up into a whole jacket.
For example the grey/green of 676011 or brown/blue of 676016. The latter has a nice windowpane version as well - 676026.
If you dislike checks but want some texture (often helpful in summer jackets, as there is unlikely to be any texture in the trouser) then there are green and brown equivalents of the above in 676033 and 676038.
These are an attractive melange of the same colours with whites and greys, but without the obvious pattern.
Proposte Abiti Spring-Summer 2018
There are quite a lot of checks in these summer suitings, largely done in wool/silk/linen mixes rather than full wool (although 71% wool here rather than 49% in some of the jacketings).
Brown/greys stand out, particularly 677001 and 677056 (the latter 100% wool). Both would make very nice, casual tones for summer suits. And 677005 is also a subtle melange that you would rarely find from English mills.
Also worth highlighting is a slightly darker version of solaro (677016) with a small herringbone.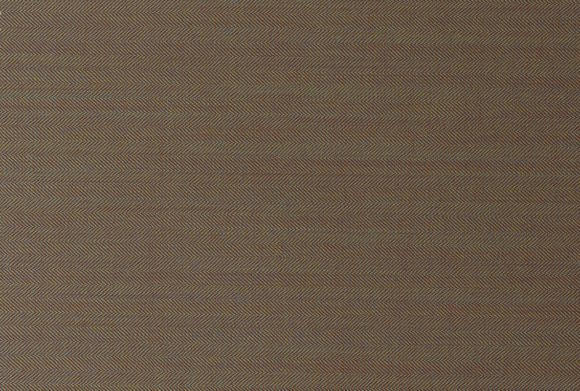 (In passing, we should say that Loro Piana issued three non-seasonal bunches recently: Uniti, Events, and Wish Super 170's Wool Tropical.
Uniti is actually four ranges in one bunch, all plains and worth a look for lightweight suitings. Wish, meanwhile, is all Super 170s wool - very luxurious in feel, with plains, checks and stripes. And Events is silks, velvets and other things designed for evening wear.)
Lanificio Ermenegildo Zegna
Zegna often produces the most richly illustrated bunches, with swatches alongside images of the cloths made up on models.
The preview or 'Anteprima' book - here for Spring 2018 - is the equivalent of Loro Piana's Proposte, and is only available for six months.
Anteprima Primavera Estate 2018
Among the jackets here there are familiar fibre mixes of wool/silk/linen and 100% wool, but also some silk seersuckers in blue stripes and checks.
Silk makes for a more luxurious feeling fibre for seersucker, although with less texture and body.
Interestingly, all the jacket options in the book are grouped together in twos, threes or fours around a single colour and theme.
So if the maroon of 68036 is a little strong for you, there is also a blue with a maroon windowpane (68035).
Other nice groups are the teal blues (68024 and 68025) and the natural, undyed feeling of options such as 68027. However, overall there are fewer subtle checks and mixes than in other bunches.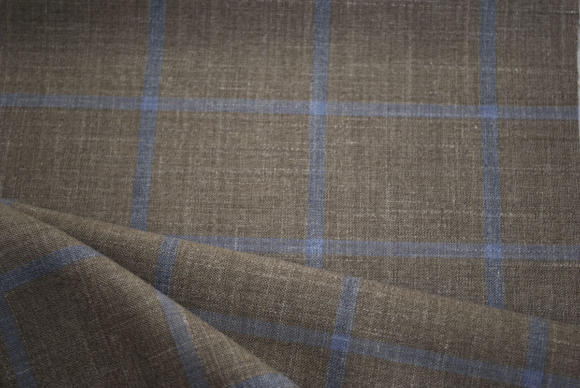 The suits benefit from the grouped approach too, with one page in four shades of blue, for instance, and another with four very similar, large glen checks.
The latter is a nice exercise in comparing the effect of small changes in weaves, such as the slightly brown-toned 68093 and slightly greyed 68092.
Cotton & Linen Summer
This bunch is more static than the two above - intended for summer, but usually updated every two years.
It contains quite a lot of 'micro-effect' cottons that add texture to the surface of the cloths. We'd recommend concentrating on the plains at the back of the book, which while very light (7oz) come in some lovely colours - 5 shades of brown in a single quality (90041).
The linens are all lightweight (9oz) and will thus wrinkle more, but there is a scattering of colours you rarely see in heavier, Irish linens from English mills, such as a mint green (90055) or dark brown (90059).
Drapers
Drapers do a handful of seasonal bunches that you will occasionally find at tailors - largely but not exclusively woven by Vitale Barberis Canonico.
Ascot Two Ply is a range of crisp 8oz worsteds, plus some four-ply 12oz worsteds. The latter are our favourite, and make up with a very sharp finish.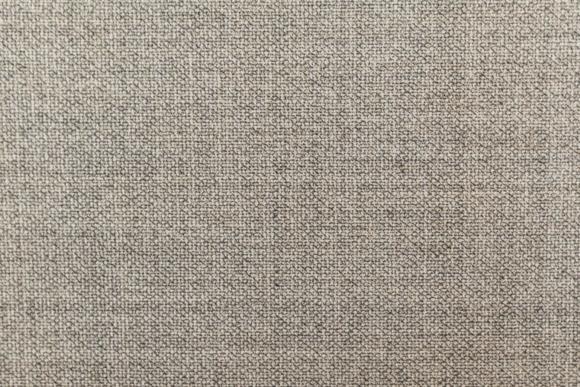 Something like 4243 would make a very nice summer suit, but there is also a big range of plains, checks and stripes.
Top Kid Mohair is wool/mohair mixes, with either 15% or 25% mohair, while Cotton & Cotton is a very solid, broad range of cottons useful for summer trousers.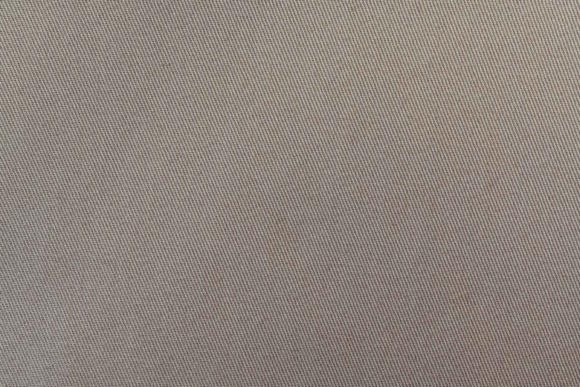 More lighter weights (7.5oz or 8oz) here than in pretty much any other bunch out there. Pictured is a mushroomy 4802.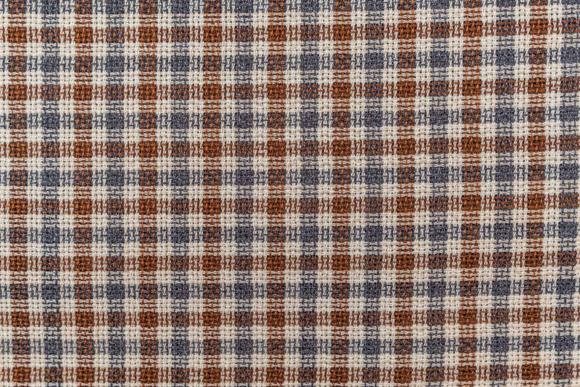 Finally, Dream Jackets is dominated by pretty loud checks and bouclés, but there are some subtle and unusual checks at the front, such as 4401 (100% wool, 8oz).
Solbiati
Solbiati have been evolving their cut-length offerings since they were taken over by Loro Piana, and had the same jacketing and trouser bunches for a couple of years.
Last Spring/Summer that started to change, with more books introduced and therefore a wider collection.
This season there are two new ones, Nobel Lino (linen) and Zefiro Cotone (cotton). Both are non-seasonal, so should be around for 2-3 years depending on demand.
Zefiro Cotone
Zefiro has the biggest range of cotton seersucker you'll find anywhere. The bunch is 90% seersucker, and there are stripes, plains, windowpanes and ginghams in a dozen or so colours each.
Along with the classic blue-and-white stripe, our favourites are the navy (S10026) and a cream/black stripe (S10022).
Nobel Lino
Nobel is equally distinct, having probably the widest range of patterned linens anywhere.
They're all relatively lightweight (9.5oz), but there are herringbones, windowpanes, boating stripes, pinstripes and glen checks. Plus a few plains in the back.
We would generally recommend silk/wool/linen mixes for jackets in these patterns, but if you love linen, this is the best selection.
We particularly liked the biscuit-coloured herringbone (S09036) and grey windowpane (S09020), the latter having a lovely melange in the grey.