Video: How much can you alter a suit?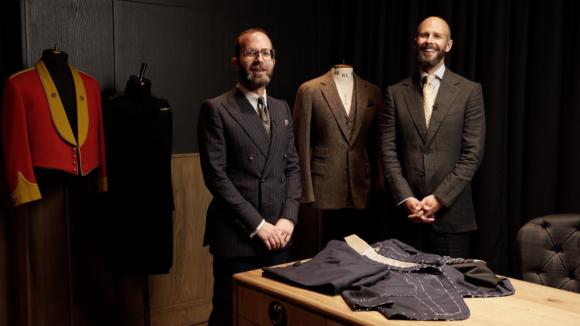 One of the reasons a bespoke suit can last a long time is that it is easier to adjust, and the tailors that made it are better at doing so.
It's easier to adjust because more cloth is left in the seams, and in more places, than anything made in a factory. And the hand work makes many of those adjustments easier.
Taking it to the tailor that originally made the suit helps too, as they know how it was put together. It's also nice to know that - given the tailor has probably already been around for decades, if not a century - they will likely be there to carry on looking after it over its life.
However, some adjustments are easy (taking in the side seams); some are hard (altering the length); and some are basically impossible (turning a DB into an SB).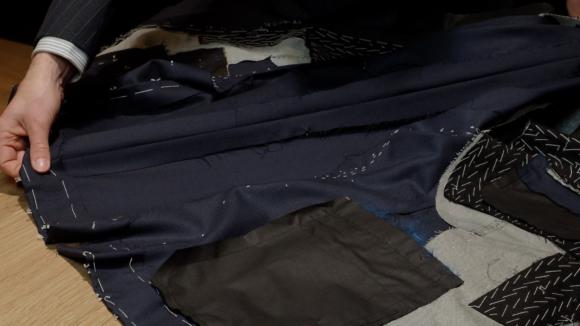 In fact more importantly, most extreme alterations involve compromising the suit in some way. Either the pockets will be out of position, or the line of the front edge won't be right. They'll take a lot of work, and produce a substandard garment.
In this video - the latest in our Wool Care series - I talk to Davide Taub of Gieves & Hawkes about alterations.
He runs through all these possibilities, including how much something can be adjusted by, how many times, and why it might not be worth it.
It's worth bearing the point about compromise in mind throughout the film. Just because something can be done, it doesn't mean it should. Which things should be done is more dependent on the garment itself - and will require an honest conversation with the tailor.
In the video, both Davide and I are wearing examples of his tailoring. You can find details on my green-linen suit from him here.
The film is the latest in a series looking at how to maintain and care for wool clothing. The others in the series are:
And other practical videos we've done recently include: