Pop-up 6 is coming! Discover the brands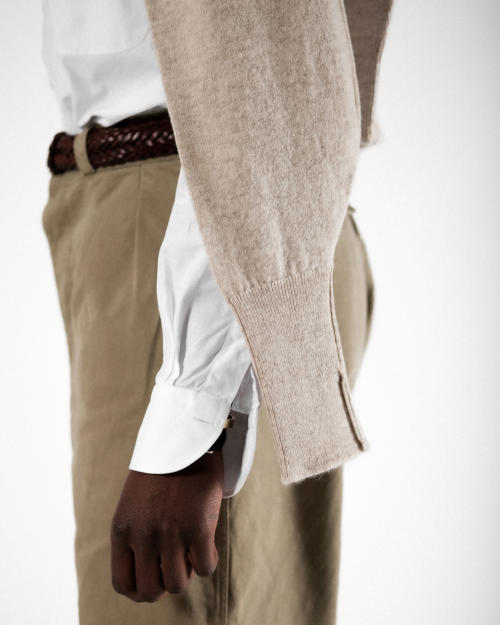 The Permanent Style pop-up shop is coming back to 37 Savile Row, in the second half of March.
Those following PS on Instagram stories might have seen the gradual announcements, but we have just confirmed the final two brands this week: Scott Fraser Collection and Lafayette Saltiel.
So, the pop-up will be in its usual space on the Row, for two weeks. The first week will run from Tuesday March 17 to Saturday March 21, and the second from March 24 to 28.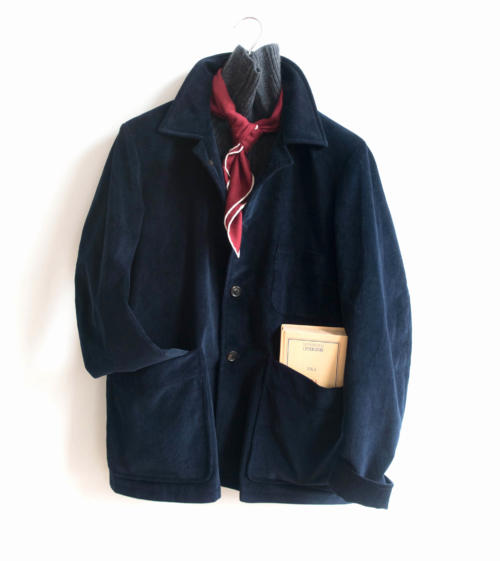 As per usual, each week will feature a different set of brands. Those brands are:
Week 1: March 17-21
Berg & Berg

Scott Fraser Collection

Acate Bags

Sartoria Melina

Lafayette Saltiel Drapiers
Week 2: March 24-28
Rubato

The Armoury / Dayware

Lutays

Marrkt / Reader sales

Lafayette Saltiel Drapiers
We've put Lafayette in both weeks because their cloth will be available throughout - unless it all sells. And it will be managed by myself and James Girdwood, rather than having the Lafayette team here.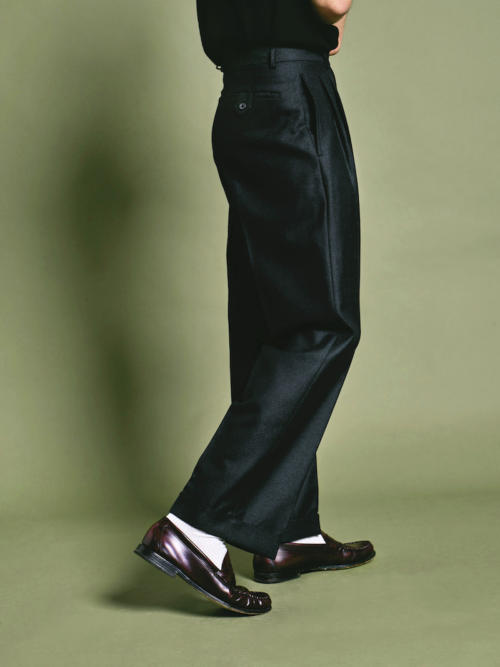 As well as these brands, all Permanent Style products will be available to buy and try (including one new launch) and so will J.Girdwood (with a running discount).
I'm really excited about both weeks, because again the brands are largely new - and each time this creates a very particular atmosphere.
There will also be an opening party on the Wednesday of the first week, March 18, which all readers are welcome to come along to.
Here's a quick run-down on each brand and what they're bringing to the pop-up.
Berg & Berg
Readers will doubtless be familiar with the Swedish brand Berg & Berg, which has a full range of great menswear, often at slightly cheaper levels than other classic menswear brands.
This will be a great one for coming in and trying your size, as there is the range there to build out a full wardrobe of shirts or trousers. The team will have the full Spring/Summer season to show, including pieces like the Folke shirt and Alfons trousers above - which typify Berg & Berg in many ways, combining great materials and classic cuts, in a fun and modern way.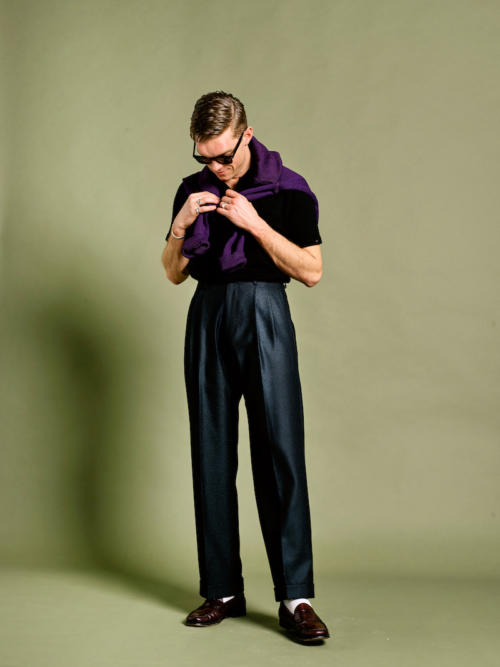 Scott Fraser Collection
https://scottfrasercollection.com/
I'm equally sure some readers will know the Scott Fraser Collection, which is inspired by vintage eras of fashion to create knitwear, tailoring and shirts. Scott operates out of a studio in East London, but as with all these brands has no store, so we're bringing him to the full glare of retail for the first time.
Scott's elegant, wide-leg trousers are all made in London, and the knitwear in Italy - where the 50s-feel designs and manufacturing originated. Most of it is made to order, but Scott will also bring some ready-made pieces for those that want to walk away with something - and a small collection of vintage.
As with all these brands, you can see more about Scott's work, and prices, on his website listed above.
Acate Bags
I covered Acate back in summer last year, on this post. They're a Japanese brand making very high-quality, simply designed leather accessories in Italy.
I particularly like the real shrunken leather for its soft and flexible feel, and the Hermes-like clay grey. I pictured the Ostro bag then, but I also like the new tote they have this year, the Kaus (shown above).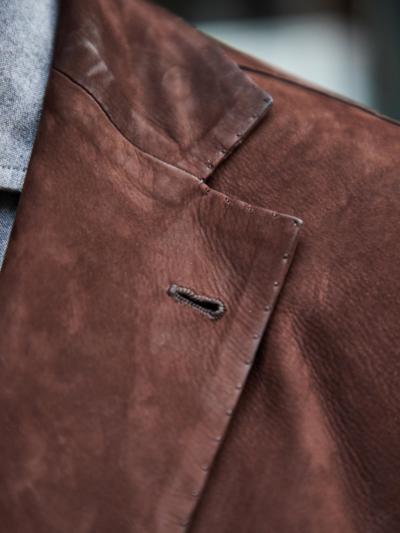 Sartoria Melina
https://www.permanentstyle.com/?p=50928
Sartoria Melina you should know - I've covered their bespoke leather jackets from Naples a few times. My most recent commission was a dark-olive blazer, which I've much improved on the first by lengthening it, broadening the shoulders and lowering the gorge.
Melina have also been at the pop-up before. However, the difference this time is that they will have a small collection of ready-made blazers available.
I know some will still want their leather made, and for that Melina do trunk shows in London. But others will find they fit one of the sized blazers well, and enjoy picking one up without appointments and fittings.
Lafayette Saltiel Drapiers
Lafayette is the French agent for many cloth mills, but has become known recently for its collection of vintage bolts from the past few decades.
When I was in Paris recently, I picked out 10 cloths I particularly liked, and they will be available to buy as cut lengths in the pop-up. They include an airforce flannel that is heavier than any other I've seen; a check with load of primary colours; and a mohair mix that's the older piece they have.
There are also two bedford cords (navy and olive) which I liked, surprisingly for me, and a flannel that the darkest brown I've ever seen. None of them are for everyone - but then, that's not what you want with vintage cloth.
Rubato
Rubato are Oliver and Carl from Stockholm, and were covered on PS previously here. Their knitwear has been extremely popular - particularly among those that wear high-waisted trousers.
It's short in the body, generous in the chest, and made to be practical - in good lambswool at good prices. The guys also say they are going to bring along some previews of new things in the collection…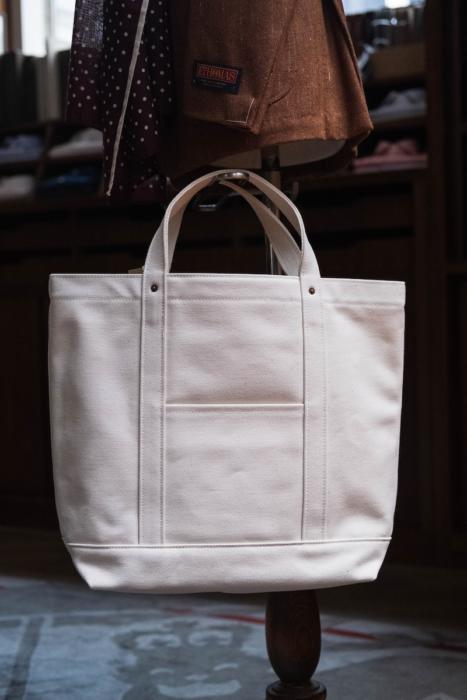 The Armoury / Dayware
https://thearmoury.com/collections/dayware
The Armoury have been at the pop-up before as well, when they were introducing their shoes. This time they're here to focus on their casual Dayware collection - as well as bringing the new tailoring model, 101.
Dayware is interesting because it brings together a very functional set of casual clothes from The Armoury. There are T-shirts and denim made in collaboration with Nigel Cabourn, as well as The Armoury's three-pocket blouson, with the focus at the pop-up being the cotton-drill version, which is heavy enough to be an effective layer in colder weather.
There's also the new David tote bag from The Armoury (above), made in a heavy duty Japanese takeyari canvas.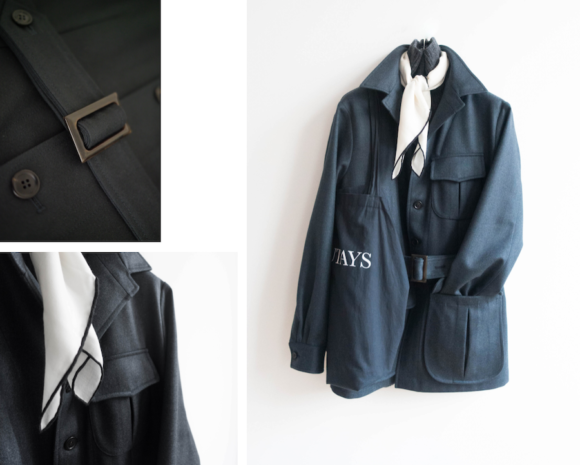 Lutays
Lutays is a start-up by Jean-Baptiste Rosseeuw, who some might remember from his previous job at Lavabre Cadet. He has launched a project to recreate and reinterpret French workwear jackets, using a couture maker in Paris.
All the jackets are made to order at the moment, but the designs you can see on the Lutays site will be on display at the pop-up to see and try. Although inspired by French working pieces, the make and cloths are rather more luxurious, and worth seeing first-hand.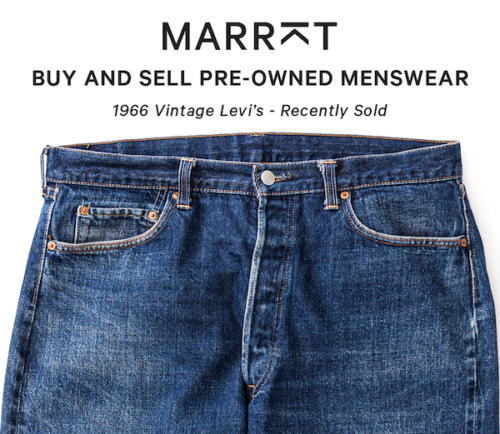 Marrkt
Now this is interesting. Marrkt is an online shop selling second-hand and ex-season clothes, from brands like The Real McCoy's and from contributors such as myself.
For the pop-up shop, however, Marrkt is intending to offer clothes sent by readers as well. Anyone that is interested should contact them on [email protected]. They're looking for the kind of classic, crafted clothes we discuss on Permanent Style, as well as great vintage pieces.
Do talk to them and send in advance though, rather than turning up to the shop with contributions.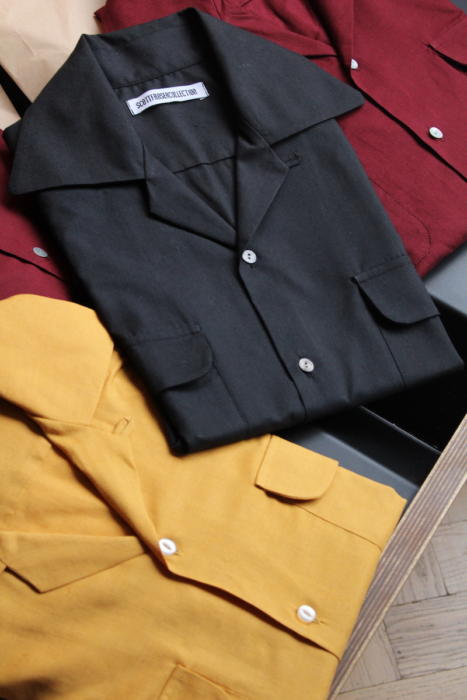 That's it. I'm so excited about hanging out in the shop again, chatting to you all, and probably buying too many things from the brands myself.
James Girdwood's discount on current RTW items, by the way, is live on his shop now and will run until the end of the pop-up.
And we were going to host Rowing Blazers from New York in week 1, but they unfortunately had to pull out.
Opening times on the shop are:
Tuesday to Friday: 11am to 7pm

Saturday: 10am to 6pm

Monday and Sunday: Closed
Do let me know if I've forgotten anything else.
Simon