Although my purchasing has certainly slowed in recent weeks, I have continued to buy things that seemed practical, or which I wanted to try in order to cover on Permanent Style.
Time at home means burrowing into your closet, experimenting with old pieces or taking the time to clean and repair. But it's also nice to pick up one shiny new thing, examine and treasure it, and try it out with everything else.
One other thing that's important, I think, is that they were all purchases from small brands or shops that I want to carry on supporting, as a customer, in these difficult times.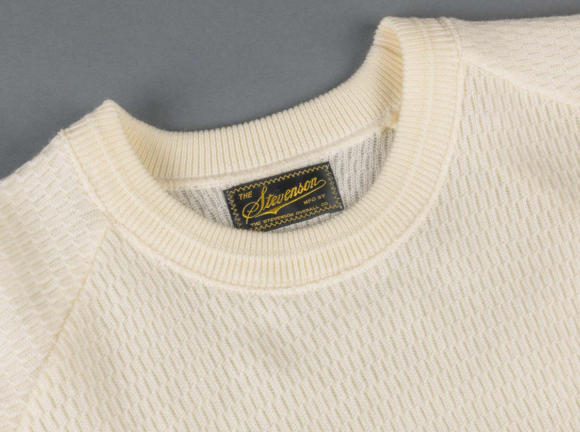 Stevenson Overall thermal - from Rivet & Hide
It's rare for workwear to feel luxurious. Usually the aim is more strength, and wearing in well. But this thermal top from Stevenson Overall is just sumptuous.
It's made from a superfine merino, in an airy waffle knit. I'd tried it back in February, in the Rivet & Hide store that's around the corner from my office. But I didn't buy it at the time.
Last week, when the weather was cold and I was working at home all day every day, I finally did. We don't keep the heating on during the day normally, and my little office doesn't have a radiator anyway. So it was highly practical.
That's less the case today, with the sun out and temperatures peaking at 20 degrees. But readers report that it's still cold in many parts of the world, and I'm sure it will turn cold again.
Stevenson Overall Co recreates vintage clothing from the 1880s through to the 1960s, with typical Japanese attention to detail. (See the lines of ribbing on the cuff below, and collar above.)
But when I've tried pieces in the past, I've often felt there was something a little off - often a bit too unusual in the style, like a jeans pocket at an odd angle.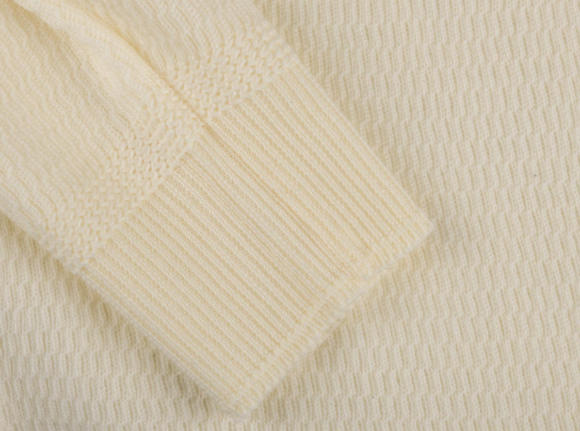 This piece is simple and perfect. It does have deliberately short sleeves, which are knit close to the wrist and initially put me off. But these are actually very practical under something else, and can be pushed back if you wear it on its own.
I've been wearing it under an overshirt or shawl cardigan, and it looks lovely - particularly in the cream colour, and without the buttoned neck that can often make a thermal seem too period.
I went for a medium size, which was great in the body but a little tight under the arms (with the raglan seam angling in). But over time I've found that was the right choice, and a snug armhole is again, practical in a layering piece.
Briefly on Rivet & Hide, by the way, they're the only shop in London I know that has Merz B Schwanen loopback T-shirts (not just Henleys, like everyone else) and I think the only one with Good Art jewellery.
Good Art is not my normal style (more biker) but is made really beautifully - delicate engineering in solid silver. I'm sorely tempted by one of the keyrings, though the work and metal does make them expensive.
£265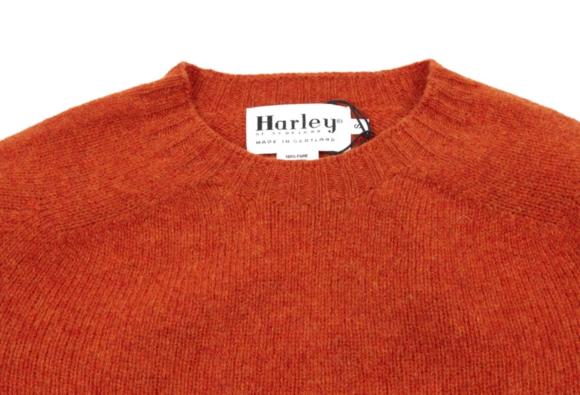 Harley shetland sweater - from Dick's of Edinburgh
The second piece I bought is rather cheaper than Good Art.
Although I've had plenty of shetland sweaters over the years, I had never tried Harley before - the Scottish manufacturer that makes many of them.
I was reminded of that when interviewing Andrew from Dick's of Edinburgh recently, for our UK Shop of the Year Award, and finally got around to buying a piece last week.
The first thing that will strike most readers is the price. Shetlands are rarely expensive, but even so £95 feels cheap. The key reason I wanted to try Harley was so I could attest to the quality, and reassure anyone thinking of buying one online.
I'm pleased to say it's great. Nice finishing, good yarn (from JC Rennie for the shetland, Todd & Duncan for the geelong) and the circular make Harley are known for (which means there are no side seams).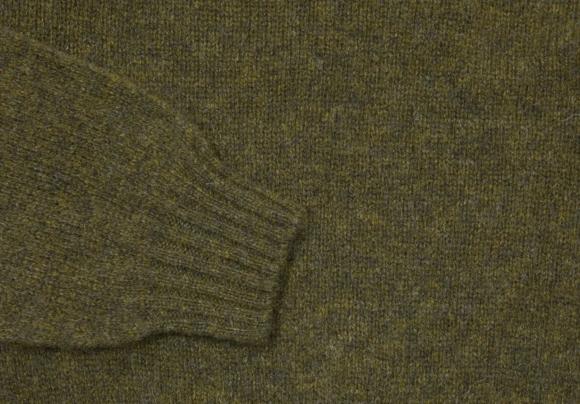 Of course, there isn't much to the quality of make on knitwear like this. We're not talking about hand sewing (as with tailoring), fine seams (as with Umbria Verde knitwear), or even extra details (like the Stevenson Overall): it's mostly just good yarn and quality control.
But the seamless body is nice, and doesn't make the fit any boxier. In fact, the two pieces I tried in order to compare them (a Medium geelong and a Small shetland) both had a nice, subtle taper to the body.
The geelong is a type of lambswool, by the way, which is very nice - though not noticeably softer than other lambswool pieces I've tried (eg from The Armoury).
I should also mention that the service and packaging from Dick's was delightful. Both pieces wrapped in brown paper and string, with an accompanying notebook (something the team regularly do with good contacts or good customers, as a small thank you).
£95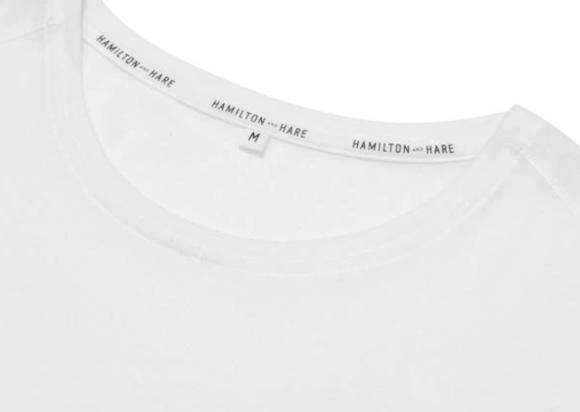 Hamilton & Hare tubular T-shirt
This piece is not something new I was trying, but a proven staple being stocked up on.
As discussed in our recent article, I've been wearing T-shirts under shirts more, both as a means to dress down tailoring, and because the style feels very me. With at least two, preferably three shirt buttons undone.
The T-shirt in that post was from Hamilton & Hare - their tubular knit, which has no side seams (like the Harley) and indeed a pique mesh panel down the sides (which you can just about see below).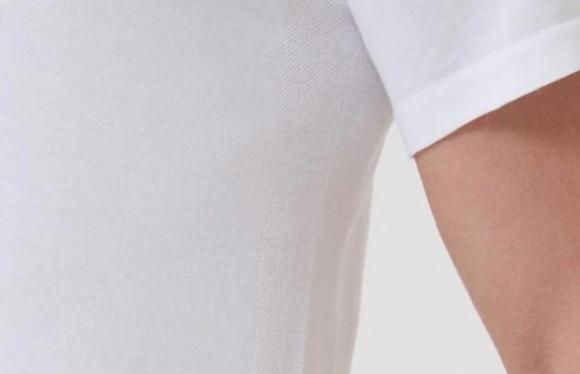 Although no one would probably notice if you wore it as a regular tee, it is designed as an underlayer, with slightly smaller shoulders, a close fit through the body, and slightly longer length. It's also quite light, with natural stretch.
Those features are perfect underneath a shirt, and I even wear a size Small - which is even narrower on the shoulders, and in the armhole. (It's nice as sleepwear too.)
I increasingly find my T-shirts fall into one of two categories: these pieces designed as underwear, or thicker T-shirts (from The Flat Head, or The Armoury/Real McCoy's) that are perfect on their own.
It might seem a fine division, but heavier cotton tees are a real pleasure - they soften and wear like good sweatshirts. But they make terrible undershirts: fine under a shawl-collar cardigan, but little else.
The Hamilton & Hare undershirts come in white and navy. They're not that cheap at £60, but there is a multipack option of five for £255. I couldn't quite stretch to that, so stuck with two white ones.
I did have some issues with my last set of their underwear, by the way, with some seams coming undone. But I was told it was an problem with that batch, and the replacement ones I was sent were better. So hopefully that was only temporary.
£60