Comfortable yet elegant: A cosy winter combination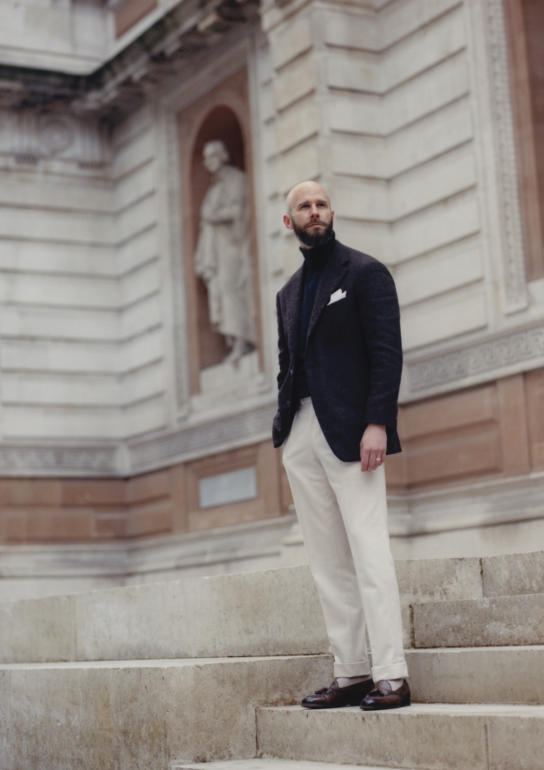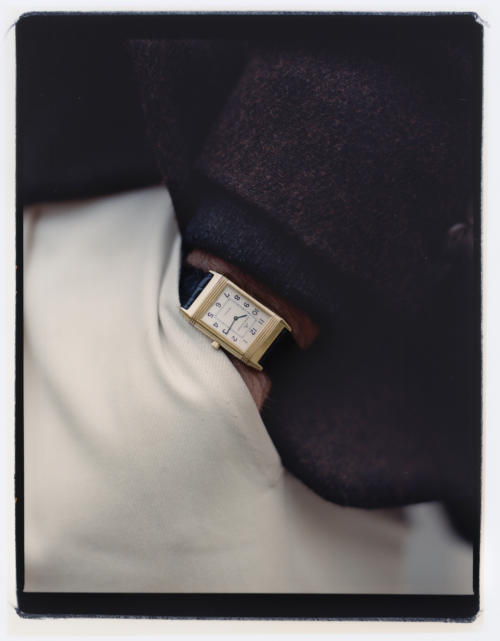 *Note: The source of the material for the trousers has been corrected, below. It was Zegna denim, not Loro Piana. Still not available though!*
We haven't done a simple outfit post in a while, so let's talk about this one - worn for a recent interview in A Collected Man magazine.
The jacket is my W Bill tweed from WW Chan in Hong Kong, which I was pleased with at the time and have only become more so since.
The fit is good, and the style exactly what I prefer today: wider shouldered, lower buttoning, smart but still soft. It's not a cut I'd wear with jeans, but it's perfect for everything else.
There is a bespoke elegance to a fit like this - it's undeniable when you see the cleanliness of the back, or the 3D shape through the shoulder, sleeve and chest. But it's very subtle. There's nothing like a big shoulder, dramatic lapel or DB fastening to catch the eye.
For how I like to dress, that's ideal.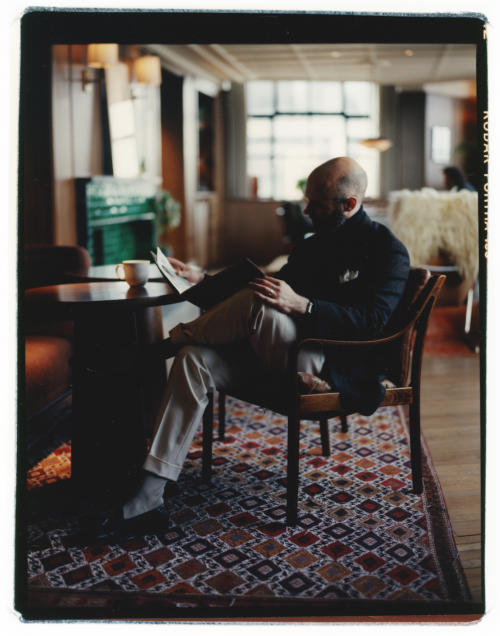 When I first reviewed the jacket, I showed it with a slightly unusual indigo striped shirt. In a subsequent article on shirt collars, I wore it with the most simple of combinations: a blue shirt and grey flannels.
The outfit today shows one more aspect of its versatility: the dark, cold, muted tones that I often favour, and have covered in several recent articles (see 'Warm and cold colours' and 'The cold-colour capsule').
The colours are very similar to this outfit, worn with last year's Donegal Coat; the sweater is just charcoal rather than grey, and the trousers wool twill rather than denim. See also, the studio outfit shown at the bottom of this post announcing the Wax Walker. Charcoal, cream and brown again.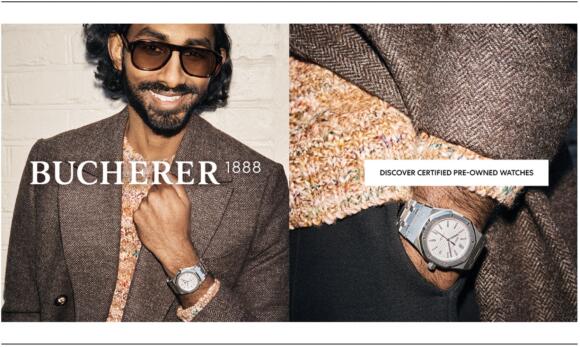 For some reason this never feels boring or repetitive to me. Perhaps because I grew up wearing a similarly narrow spectrum for work in an office: grey or navy suit, white or blue shirt, black or brown shoes.
The cold-capsule combination of brown, cream, black and grey or charcoal feels similar, just not as business-y. It's also not something I see other people wearing that much.
As a result, playing within a little world like this - and in the process focusing more on cut and texture than colour and pattern - feels both easy and personal. Which is a very appealing combination.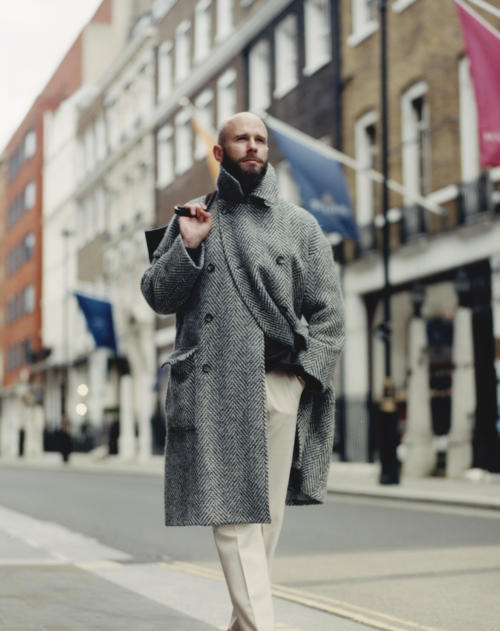 The outfit as a whole also feels cozy and comfortable. It's perfect for those that have become used to clothing that is soft and unrestrictive over the past 18 months.
The cashmere roll neck is warm and reassuring, while the jacket over the top is cut loose - so it doesn't pull at you even when buttoned. And the coat is a spongy blanket to wrap everything up in.
There's no hard shirt collar at the neck. The only place you feel held at all is on the waistband of the trouser. And there's the option of a cashmere beanie folded up in the pockets, to be taken out for cold, wind or rain.
The shoes aren't sneakers, granted. There is no foam insole or cushioned sole. But these loafers have been worn and cared for long enough to be comfortable all day. And there are unlined versions too, such as these (same shape, just no tassels) which are more comfortable still.
And if you can't live without sneakers, I find the same combination works with smart chinos like these from Rubato and clean, slim sneakers like these from Mizuno/Margaret Howell. I've worn that combination too, and found myself sprinting for the bus a couple of times.
The only thing I'd change in that combo would be a thicker gauge roll neck, or a lambswool one, to fit the casualness elsewhere (eg this Rubato).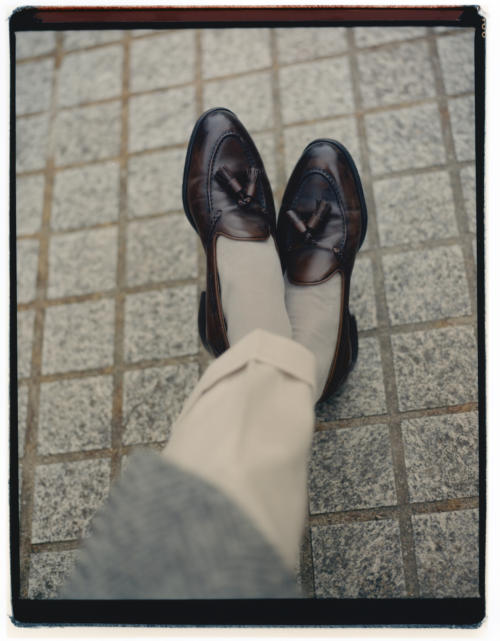 Speaking of roll necks, the one thing I find can harm their versatility is that they can look flimsy, even feminine, on their own - without the jacket.
That's certainly the case with the thinnest ones, such as this fine gauge from Edward Sexton, which I have in navy, or the mock necks from Michael Browne. The charcoal one I'm wearing in the pictures is a two-ply from Drake's, which is just about OK.
Anything thicker and chunkier looks great without a jacket on top, but then it's so thick that you probably couldn't wear one anyway.
One suggestion is to push the sleeves of the roll neck up, to the same kind of length as you have when you roll the sleeves of a shirt. It stops the knit being such a big block, and makes it a little more casual too.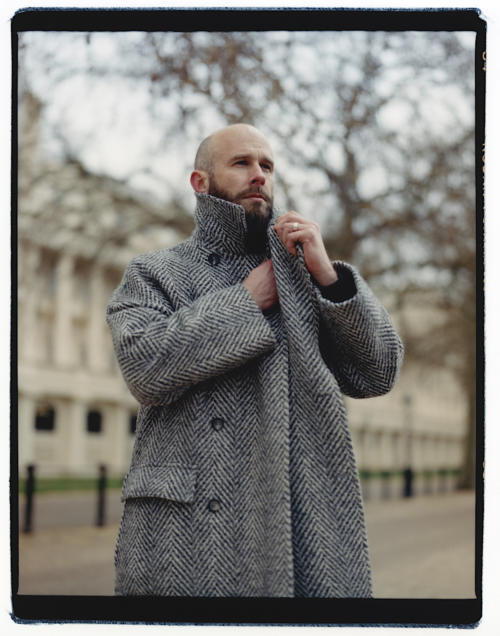 The coat, of course, is from Connolly. I've had it a few years now, and originally covered it here.
Connolly continue to carry the design in different fabrics, but there are no plans to stock this particular version. Still, the PS Donegal that's coming this October will also be a mid-grey herringbone, and do the same job while being less unusual in style.
The trousers were made by Pommella, in a wool twill from the Zegna Woollen Denim bunch. I don't know why it was in there, as it's nothing like denim, but in any case this cream isn't available by the cut length, I'm told, only as a roll for brands etc.
I love these trousers - I think they're a great example of tailored trousers that make an entire outfit elegant on their own, something Manish talked about in his recent article. I think this pair are one of only two or three I've received multiple compliments on.
So I'll let readers know if I ever find someone offering the cloth again. And if anyone else does before me, please let us know too.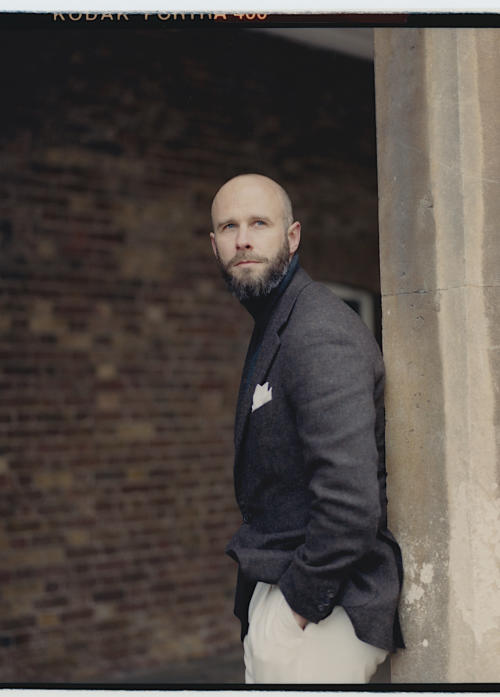 As mentioned, the pictures are from an interview in the watch magazine A Collected Man, available here.
It covers some interesting areas. There's always a little bit about my background and PS origins in these articles, as they're aimed at non-PS readers. But that is minimal here, and we also cover sustainability, primary/secondary interests, and modern media.
Photography by Jonnie Craig