Christmas gift list 2021: Shawls, soap and Swan Songs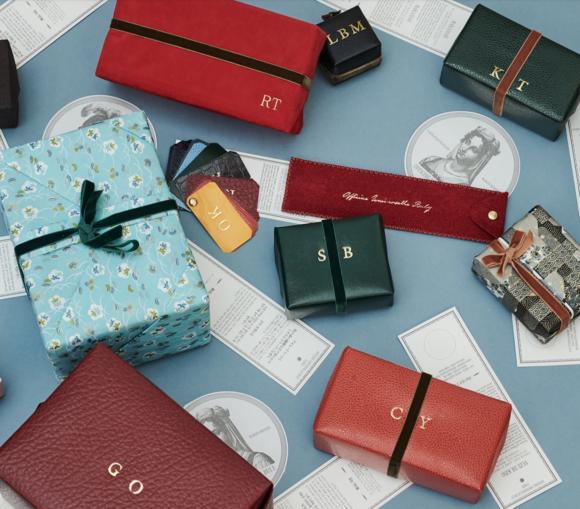 It's that time of the year again. So, with both apologies and thanks to readers that bemoaned the lack of this list last year, these are just a few of my favourite things...
In these lists we try to go beyond menswear into other beautiful, crafted things. There also tends to be less clothing because we want things that can easily be gifted, so less personal, unsized, but still precious.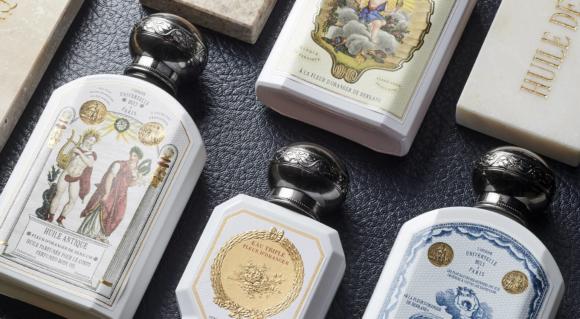 1. Buly moisturiser, perfumes, combs
€29 and up
If anyone you know appreciates both effective and attractive beauty products, it's worth looking at Officine Universelle Buly, the French brand that was relaunched in 2014.
I've tried moisturisers, soaps and perfume, and they're certainly effective (the scents are impressively original). But just as much of the appeal is the detailed designs and packaging, which of course makes them great gifts.
If you can, it's also worth trying to get to one of the stores, or the concession at Selfridge's. It means you appreciate the full range of products - including the world's biggest comb selection - but can also more easily have presents personalised or wrapped.
£1,300
I have a real weakness of paisley - always have, ever since I was obsessed with Etro in my twenties. I've restrained myself from most paisley since, particularly ties and handkerchiefs, but this dressing gown might push me over the edge.
The material is a hand-woven wool/cotton mix, with an unusual texture that sucks up a lot of the bright colours. There are subtler versions too - if you visit the Willis shop you can browse through all the swatches, and they'll send samples to you at home too.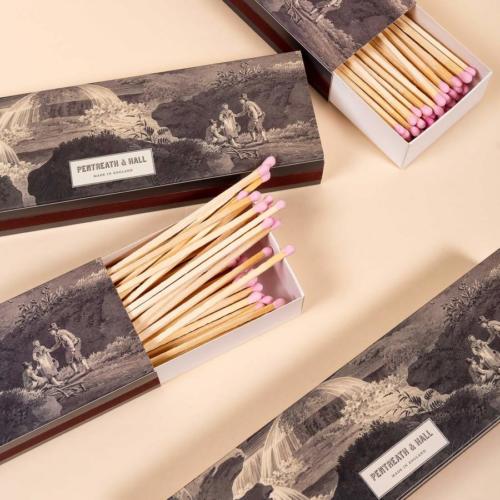 £9.50
Pentreath & Hall, just off Lamb's Conduit Street in London, is a treasure trove for gifts. The mix of homewares, antiques and decorative items always manages to be tasteful yet a little eccentric, and very British.
I'd recommend a host of things, including the stationery and the tableware, but there's something pleasingly indulgent about the matches, particularly if they're used for lighting long table candles or incense. And that also means they make a high-impact but inexpensive present.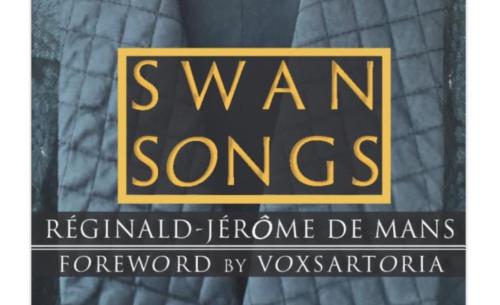 4. Swan Songs
£27
I'm thoroughly enjoying this book, a tribute to Parisian menswear by (pen name) Réginald-Jérôme de Mans.
It is eloquent, evocative, and succeeds wonderfully in communicating the beauty of the fine clothing the author has experienced over the years. The detail and enthusiasm makes you appreciate a drapey Arnys jacket, or wonky tie, even if it's not your really style. And there's a lot of knowledge and research on show.
If there was any criticism, it would only be that the author's verbosity and digressions sometimes obscure these points. And it is a budget production, which means the photography is not great. If only there were the money, or the backing, to pair these words with the photography of the blander and commercialised coffee-table books that normally cover the subject. The wealth of information certainly deserves it.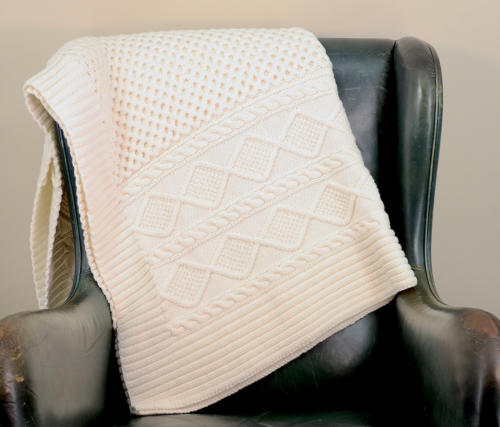 5. Aran blanket, Anderson & Sheppard
£795
A&S has a few beautiful blankets in the store at the moment (not online) and the hand-knitted Aran ones are sublime.
Last time I was in there was one in cream and one in dark olive, both with the distinctive Aran patterning, but heavy and spongey. They're wonderful across the knees or around the shoulders. I've got into the habit of doing the latter recently at my desk, when the heating is off in the middle of the day.
There are also two Fair Isle designs (one mostly navy, one most green), a lambswool and a cashmere cable knit, the first two being slightly less expensive and the latter slightly more.
£35
This is just wonderful Japanese design. Trunk sells a range of these bottles for hot or cold drinks, and every time I use mine I appreciate the way the two caps keep the liquid contained, while also creating a measured flow of water (or coffee).
There's a good case that too many of these now exist in the world for them to have any positive effect on sustainability, but if you do know someone that would use one, and doesn't have one already, this is the best I've used.
£14
Belongs in the same category as the Kinto tumbler. A deceptively simple notebook, you notice its key difference as soon as you open it: the binding is thread-stitched, which means it sits flat on the table. This is more expensive to do, but it makes the notebook very practical and satisfying to use.
The paper is also fine but holds fountain-pen ink well, and isn't transparent, while the cover looks like delicate tissue paper, with pleasing labels that can be added to divide sections.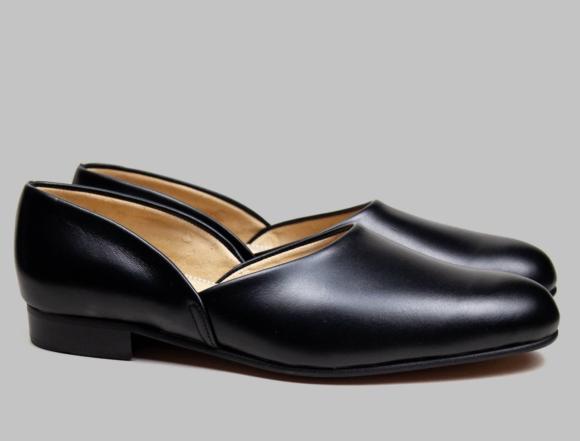 8. Bryceland's Grecian slippers
£250
I was a little sceptical about this style of slipper previously. I wasn't sure whether it would stay on the back of my heel, and thought it might look a little too unusual for my taste. But I was converted during the recent pop-up we organised with Bryceland's, where I saw and tried those of Ethan and Kenji.
The Bryceland's ones are made with Bowhill & Elliott, but in the UK they don't offer the style with a leather sole, which enables them to be worn outside (if only briefly). For that style, the other British maker, Broadland, is better.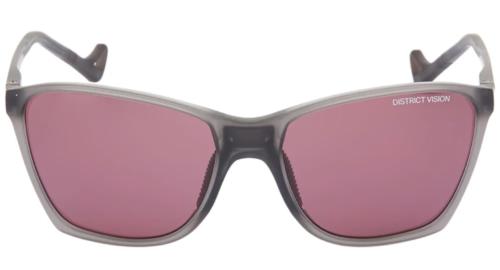 9. District Vision Keiichi running sunglasses
£205
I was gifted a pair of these back in 2016. At the time I thought I would never pay that amount for sports sunglasses, but I used them multiple times every week for running and cycling, and they performed better than any I'd had before (as well as, obviously, looking good).
Last year they were broken in an unfortunate toddler-related incident, and I'm seriously considering paying that amount again. Even just for the nose pad, which was adjustable and, once adjusted, never moved no matter how fast I went. An indulgent but still practical purchase.
End, not Mr Porter, has the best selection in the UK.
10. Adret scarves and bandanas
Various prices
This is necessarily a niche recommendation, as Adret still don't sell online and so access is restricted mostly to the shop in London. However, the bandanas and scarves I enjoy most today are the the wax-resist ones Adam sells.
They are hand-dyed, which makes each one a little different, and more importantly the colours feel more modern than the bright silks most menswear brands still offer. I have a soft, buttery yellow handkerchief (unfortunately the hanks are no longer sold) and an indigo bandana, which uses a hand-cut copper Batik stamp to create its herringbone pattern. A dusty pink above is next on my wish list.