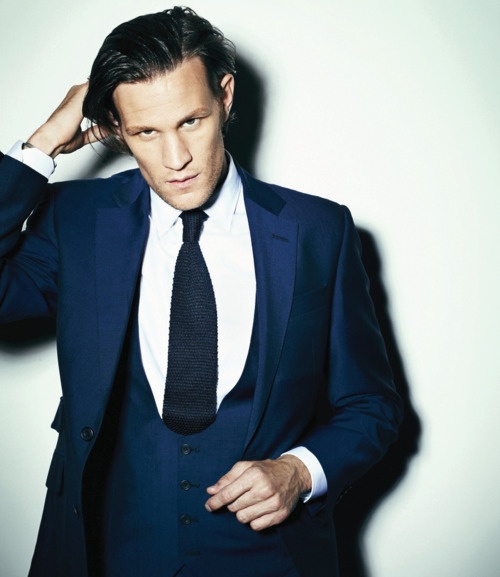 Dear Simon,

In a couple of months time I will be 21. This is clearly an important time in one's life, in my case particularly as I will also be undertaking the purchase of my first bespoke suit. As a regular reader of your blog I'm seeking your advice as to specification. All being well I will graduate and be gainfully employed soon, and so a suit will probably be a day-to-day requirement.
My feeling is that a dark blue three-piece suit, perhaps with some detail in the cloth (pencil stripe or faint check) for a little personality, is the way to go. The suit will, as you have often said, require a suitable pair of shoes (hoping my Grandma will understand this, fingers crossed). I'm thinking dark brown, maybe John Lobb City II (below). What do you think of these ideas and what would you do in my position. Lastly where would you go to get a first suit made, at the moment I'm thinking Thom Sweeney (shown top) or perhaps Mark Powell?

Any help or advice would be much appreciated,

Yours faithfully,

Sam Bowden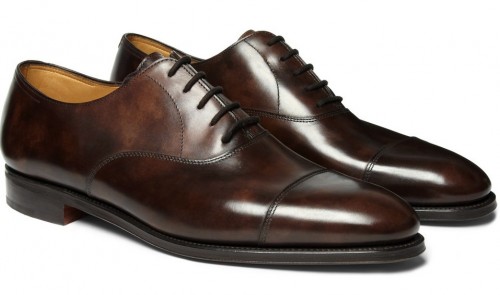 Hi Sam,
A navy suit is certainly the best place to start. Although mid-grey probably suits more people (in terms of skin tone) navy is the most versatile. It will suit any office, can be dressed up or down, and in the former case can even double as a form of evening wear.
I would err away from a three-piece though, unless it is something you have your heart set on. It will add substantially to the cost of the suit and is unlikely to get that much wear. Perhaps ask the tailor to order a waistcoat-length of the cloth, so that you can always have it made later.
Pleased to hear you're getting a good pair of shoes too; it makes all the difference. John Lobb is a great make, though I prefer Edward Green at that price range personally. I'm also not a great fan of the artificial look of the Museum Calf on those Lobb models. As to colour, black is a safer choice but of course it depends a lot on your potential work environment. If you're hoping to be a lawyer, I'd certainly start with black. Brown will be more versatile.
Stick to classic material and cut, with nothing extravagant. A nice 11- or 13-ounce worsted, perhaps with a little surface interest, as you say. Two button, or three-roll-two, two vents, no pleats, no turn-ups etc.
As to tailors, that's a very big question. Thom Sweeney and Mark Powell both have distinctive looks, and if that's what you want, go for it. Three I would recommend for value, covering the biggest three cutting styles are Kent Haste & Lachter (classic English, Huntsman-like), Steven Hitchcock (drape cut, Anderson & Sheppard-like) and Solito (Neapolitan).
I hope that helps. Any other questions please feel free to add them in the comments to this post.
Simon