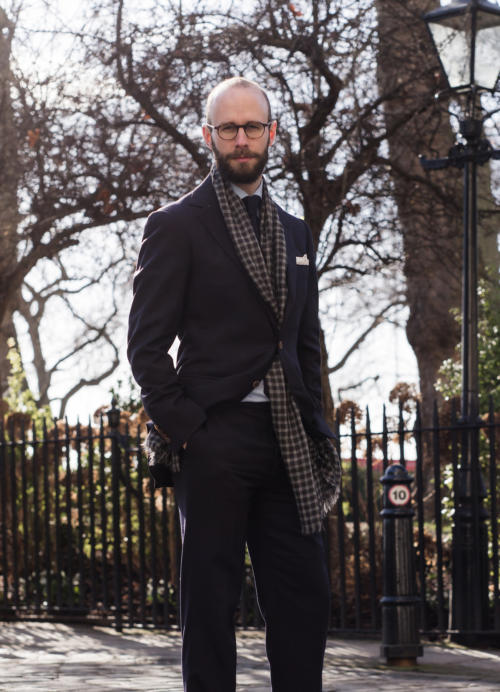 A reader commented to me recently that one of the things he likes about Permanent Style is the fact I work in an office, just like him.
It hadn't really occurred to me before, but the fact that I work in a modern, professional office every day does give me a different outlook to most men's style writers.
As much as we hate to admit it, context is a big part of style. If you're wandering around during fashion week, you can get away with wearing more of things they're showing at fashion week. If you're wandering around Pitti, you can look like a peacock with a funny red hat on your head. It's fine.
But if you want to be taken seriously in a different line of work, you do need to dress appropriately. Particularly if you're client facing.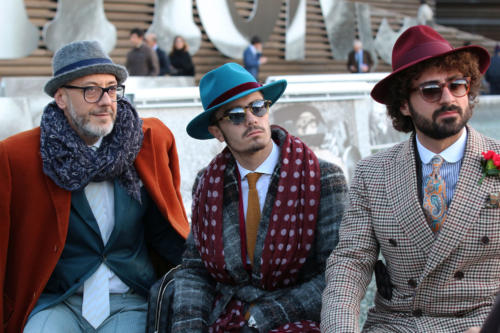 I work in a large, international publishing company with several hundred employees. The dress code is pretty casual, but senior staff will tend to wear shirts and suits, proper shoes and occasionally ties.
If a group director were to wear a T-shirt and jeans every day, colleagues would think differently of him (consciously or not). The lawyers or bankers he met, and tried to sell advertising to, certainly would.
In my writing, therefore, I have always stressed how to be stylish in such an environment. How you can find enjoyment in what you wear every day and even be taken more seriously in your job, through an interest in clothes.
I also like this mode of dress because it really lies at the heart of elegance in menswear.
Tasteful men's clothing has always been about subtleties – subtleties of fit, of cloth, of cut. It's about appreciating the way a perfect button-down collar can frame the face. It's about the neat line and length of a trouser.
It's about the riot of colour that goes on in the weave of a Harris tweed, but only noticeable up close. All those tiny little rainbow-coloured fibres, dancing just for you.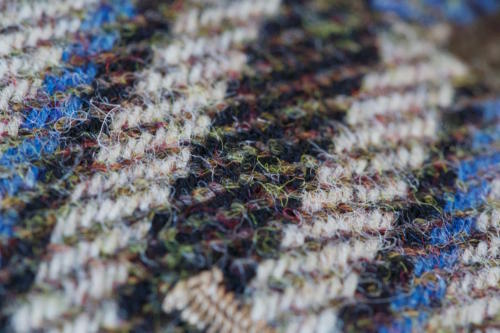 When I was young, I used to fantasise about working in a menswear store – I wanted the freedom to be able to dress up every day.
But of course (a) I'd have to wear that store's clothes every day (b) there would be less challenge in dressing within such a remit, and most importantly (c) it wouldn't be dressing in the real world. It would be a fantasy brand-land, divorced from 99% of men's lives.
So that reader's comment gave me great pleasure. I am writing for him, and for you. Not for the peacocks and the influencers.
Because it's what I wear every day.
Image top: Cifonelli navy suit, Drake's navy gabardine tie, Begg wispy scarf