Am I effeminate? Am I vain? Reader questions on style and its context
It's taken a while to get to these remaining questions from our 'You are the interviewer' post (thanks again for those - some great questions in there).
Hopefully I'll be able to get through them all over the Christmas break.
Today, we're going to look at questions of style - how much it relies on context, how others see it, and how my approach has changed over the past 10 years.
If you have any follow-up questions, please do leave them in the comments at the bottom of the post.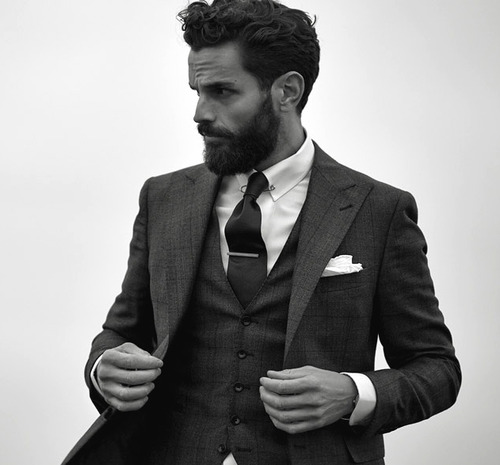 Alex: What habits or affectations do you like least in other men who attempt to dress well?
The thing I find most frustrating is clothing that's clearly inappropriate to particular people or circumstances.
So the young guy in the office who wears a three-piece suit, tie and tie bar, when everyone else is in a shirt and chinos. Or worse, someone who wears a bowler hat every day, despite how anachronistic it is.
Key to dressing well is complimenting the people you are with and the place you are in. It is question of politeness.
Wooster: How does someone look stylish without looking dandyesque and/or effeminate? I love beautiful clothes, but work in a rather masculine environment where such traits are pretty much frowned upon.
And in a similar vein, how do you look stylish without looking pretentious? I'm neither a millionaire nor a country gent, but love the clothes some of them they wear. So how to avoid looking like a impostor?
I think the key is balancing my answer above - on being respectful and appropriate to the place you're in - and sticking to your guns on the little things.
So men in your office might consider a tote bag to be effeminate. Screw them. It's just a bag, it's very practical, and frankly much of their reaction comes from fear.
But you're never going to be able to dress like Jay Gatsby. Give up on that dream now. Abandon cream trousers, double-breasted waistcoats and spectator shoes.
Instead, take pleasure in clothes that are just as beautiful, but more appropriate to how and where you work. The subtle colours of Harris tweed; the patina of a well-loved split-toe derby; or a coat in a casual fabric but beautiful cut.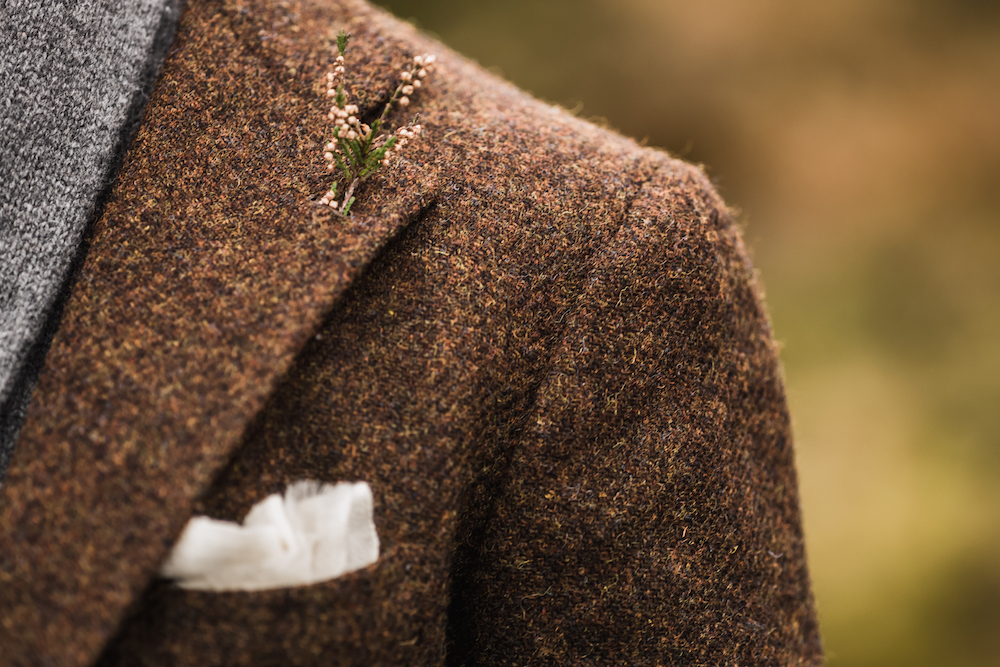 Ben: This is a question I've always had for those with some position in the fashion industry who demonstrate some self-awareness.
In advocating for a style on such a visible platform, one is constructing a strong identity for himself and attaching himself to a sympathetic community. Yet he doesn't live merely in that community, but also others to which he presents himself in the clothing that he wears, others who do not share his values, who would scoff at his wardrobe. What's your attitude toward the latter group?
I've always found it useful that I still work in an office, in a modern professional environment, as well as being involved in fashion.
So while I love dressing up a bit for menswear events, being in an office every day quickly brings me down to earth. I learn to push things a little bit, but not too far. To wear a jacket and perhaps a tie, but rarely a jacket, tie and handkerchief together. And always to make them a little more subdued, elegant and subtle in their style.
Often, staff in shops, lookbooks and advertisements should be seen as menus of clothing from which one or two things should be taken, rather than the outfit as a whole.
Joseph: Which piece of menswear would be a good analogy for yourself as a person?
Nice question. I'm going to go for a bespoke overcoat.
An overcoat is something everyone wears (so it will rarely stand out just for wearing one, as a jacket can do) but a bespoke example sets itself apart subtly with its structure and fit. And it can, to a certain extent, be dressed a long way up and down, so it's very versatile.
I'm sure subtle and versatile must be the two words I use most on the blog.
And 'interesting'.
Alex: Have there been times when dressing well has made people react negatively towards you?
Yes, absolutely. But more when I was younger. I think I've learned the lesson of my first answer, above, slowly over the years.
Today, negative reactions tend to be the basic ones from guys saying something is a little 'effeminate' - like the tote bag mentioned above.
You need to have enough self-awareness to know when they don't know what they're talking about - that you have a better understanding of how such a piece is seen in the society you live in than they do.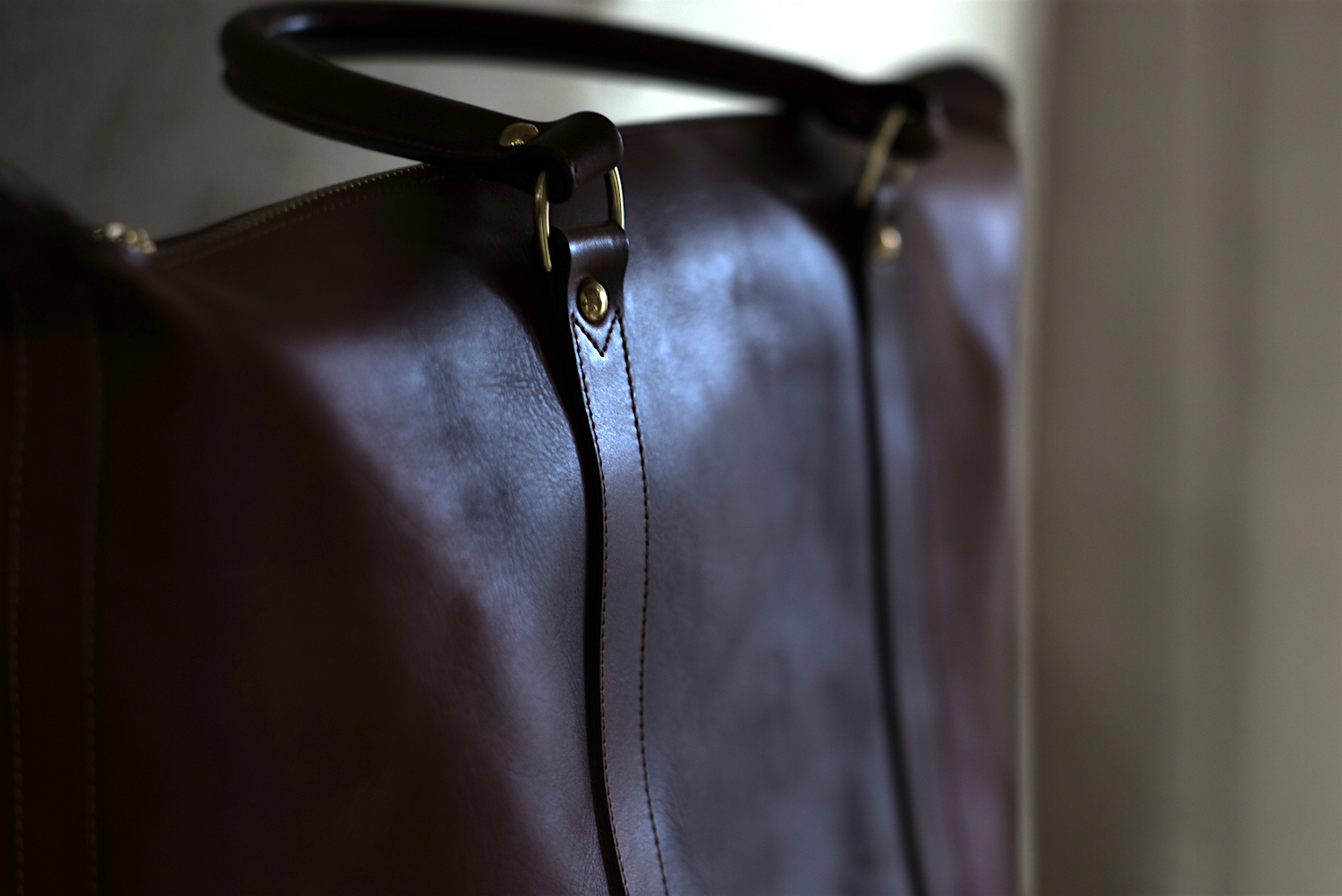 Fergus: I can see an evolution in your style across the life of this blog. I'd like to hear how you think your style has changed through all the experiments you've made. Why did you choose certain tailors and cloths when you started and why have you changed your style over the years?
I think this is an interesting follow-on to the previous question.
The first point is that I have learned to dress more in-keeping with my environment and peers. More unusual things like a double-breasted, pale-grey suit tend only to be used at menswear events.
My first ever bespoke suit, from Graham Browne, didn't get worn that much simply because it was double-breasted. My first Savile Row suit, from Anderson & Sheppard, was a Prince-of-Wales three piece that was worn occasionally but the jacket on its own more often.
Over time my style has become more subtle, and so I'm excited by little things like cloth and texture. A recent example might be my Sartoria Melina leather jacket, which excites me for the beauty and wearability of the dark-brown nubuck.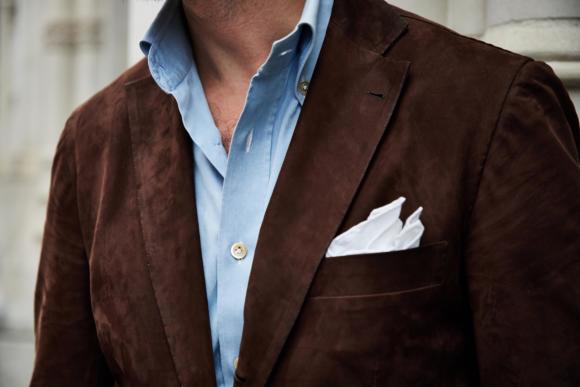 A: How much importance on a scale of 1 to 10 do you place upon being dressed well (by that you can generally assume tailored attire) and being a gentleman - 10 being of most importance? Does being well dressed really "make the man"? Using a similar scale.
On the first two questions, perhaps 4 and 9.
I think clothing is important but it's just one of the skills in life you should try to master - like cooking, or creating music. (See post here.)
If being a gentleman means being polite, considerate, caring and discerning, then it is very important. If it means smoking cigars, drinking cocktails and driving sports cars, then it is the least important thing in the world.
And no, clothing does not make the man. It's more important than a lot of people think it is (it makes people treat you differently, and makes you feel differently about yourself) but it's still a 4 out of 10.
Other things like health, culture and relationships are far more important, and do more to make the man.
Michael: What do you normally wear when playing or hanging out with your children?
My bespoke Levi's jeans or Incotex chinos; a button-down shirt, perhaps in chambray or brushed cotton; a cashmere or shetland crewneck sweater. On the feet, boots, derbys or trainers.
A: Has PS made you vainer?
Yes, absolutely. I fight hard against it, and my friends and family are very good at bringing me down to earth, but it's hard not to be affected by seeing your photo on a magazine cover etc.
I'd like to say it's given my confidence rather than made me vainer. But I'd probably be wrong.
Certainly, the people I respect most in the industry are those that are the most honest, approachable and real. And the ones I dislike most are the preeners and posers.
I often try to smile in my photos to avoid the impression I'm taking myself too seriously. And I don't think people that have met me in person would have that impression.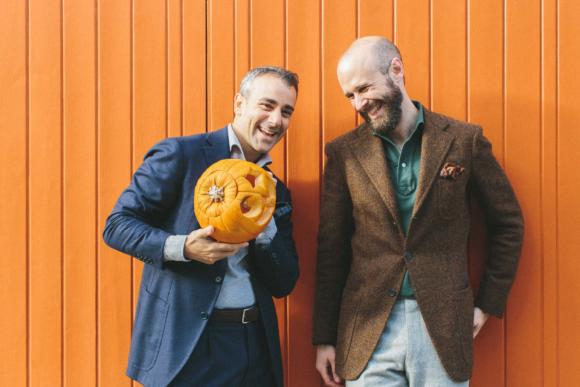 BespokeNYC: Recently it feels like there's been more focus on casual pieces (or less businessey anyway) on PS, but perhaps that's simply because business pieces are always going to be more limited in range so your collection is more "complete" now.
That's a good point - I think the slight shift is just because I have spread out to find other things interesting, that all relate to the same sense of style. So fewer straightforward Savile Row business suits, and more which type and make of jacket works with jeans.
One thing I am always doing is experimenting with other types of clothing to see if they fit into my sense of style. And often rejecting them.
So on the formal side, perhaps a fur hat or astrakhan that I decide is too fussy; or on the casual side a denim chore jacket, seeing if it works with smarter trousers, and deciding it doesn't.
I think you need to establish a sense of your own style and wardrobe, so that a lot of it works together, but then always test its assumptions with new things you see.
Ansgar: What is your idea about the budget for clothes? Some people stick to a 5% (of income) rule. What is your opinion?
It's a little complicated, because a lot of it I justify as being part of the research for and coverage for the blog.
But I'd say it's probably better to look at your absolute disposable income. So after you've paid for mortgage, food, travel, utilities and everything else (for you and your family). I'd say I spend about 60% of that disposable income on clothes.