At the Young Tailors Symposium in a couple of weeks, we will have one floor of the Stefano Bemer atelier dedicated to my favourite Holland & Sherry cloths.
Holland & Sherry have generously supported the event, and I thought the best way to return the favour was to show off 10 lengths of cloth that I have had made into suits or jackets recently.
That way, readers can see and feel the cloth first hand - not just on screen, and not just in a swatch book, but at a scale where you can appreciate the colour and texture, and even drape it about yourself to see if it would suit you too.
The 10 cloths we will be showing are (Click on the thumbnails to enlarge):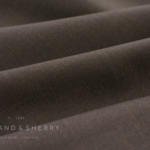 1. Brown high-twist suiting
Crispaire, 332037
Used for my suit from Sartoria Dalcuore, which was featured as a fitting earlier in the year, and I'm just putting the final post together on now. I'm increasingly using Crispaire instead of Fresco or any similar fabrics, because it has the breathability and ability to maintain its shape (in fact, is probably better at that) and is not scratchy.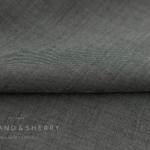 2. Grey pick-and-pick worsted
Cape Horn 11oz, 662036

This was the suiting I made my Camps de Luca suit out of, a two-piece, two-button versatile business suit. Pick and pick is a nice weave as it gives a little more surface interest that a plain weave or twill - but less than a bird's eye, for instance.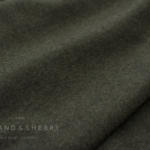 3. Green flannel
Flannels, 753402

I had a pair of trousers made up in this green flannel by Elia Caliendo over the winter, and they featured in this post about my oatmeal jacket from him. Green is not an easy colour to get right in flannel, but this is greyed and muted - not too strong and at first glance no difference to darkish grey.
4. Super-heavy cream trousers
Pardessus, 983009
This was the other pair of trousers Elia made me over the winter - in Holland & Sherry's Pardessus bunch. It is super-heavy and usually used for overcoats (even for curtains) but I love it. It has a beautiful handle and I love the cream and olive colours. The trousers were featured in the piece on my Escorial jacket.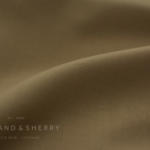 5. High-twist summer suiting
Cape Horn High Twist, 232061

The cloth I used for my recent suit with Manning & Manning. Lighter than Crispaire and with a particular resistance to creasing - though once it does crease you do have to press it out again. This shade is not quite colonial tan, but has a touch of olive to it, which is a bit more urban and modern.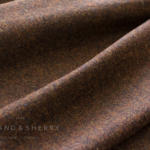 6. Beautifully deep tweed
Harris Tweed, 892020

The more I have things made, the more I like subtle pattern and texture, rather than big checks or stripes. And so the more I like Harris tweed. Such fantastic colours. This is an update on the tweed I had made into a jacket a few years ago - and was much appreciated when photographed in Scotland. So useful.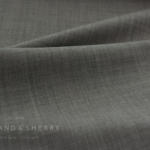 7. Grey trousering
Dakota, 953806

I liked the Dalcuore brown Crispaire so much that I'm having the grey version made into trousers by Solito. Very versatile in the summer. This is also carried in the Dakota bunch.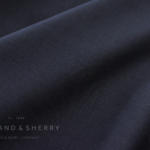 8. Solid navy worsted
Classic Worsteds, 654060

This was the navy worsted used in my Classic Bespoke suit from Whitcomb & Shaftesbury, and is a great starting point for a first suit. Eleven ounces, nice twill and great body.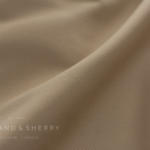 9. Versatile cavalry twill
Dakota, 953406

I'm having this made up into trousers at the moment. Cavalry twill is a great option for odd trousers - nice texture in the twill and without the sheen of the wool gabardine normally recommended. This is a pale beige colour that should be very versatile.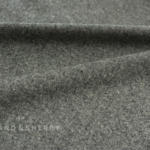 10. Cashmere donegal jacketing
Serendipity, 922510

Last but not least, a lovely donegal in 100% cashmere, which I have earmarked but am yet to use. I've always liked donegal, for its haphazard texture, and in grey it makes a nice bridge between formal and casual jackets.