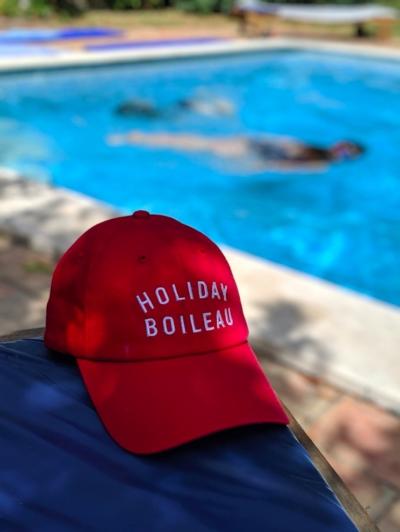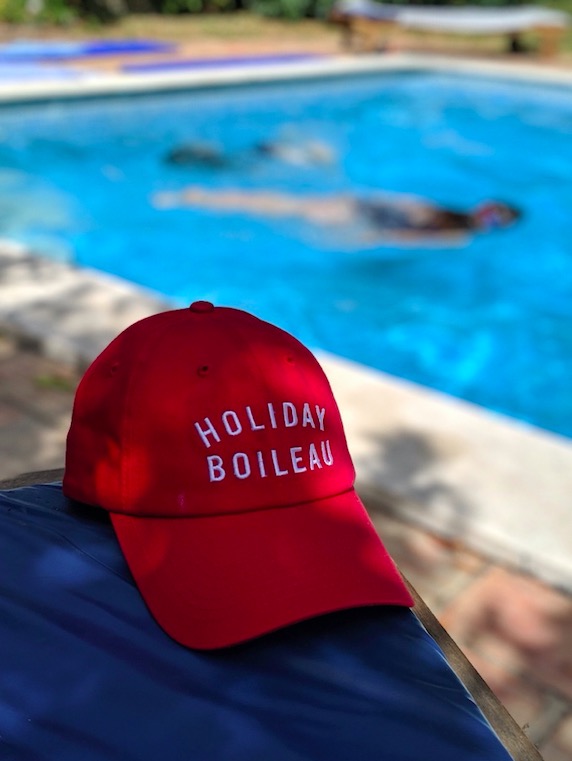 I just got back from our annual summer holiday: two weeks in Portugal, in a villa with my wife and children, miles away from anything.
I normally write a post running through things worn on holiday, as I know readers find it interesting having different perspectives on style.
But rather than just go through it all, this time I thought I'd highlight the reasons behind the choices, and the role I think propriety has.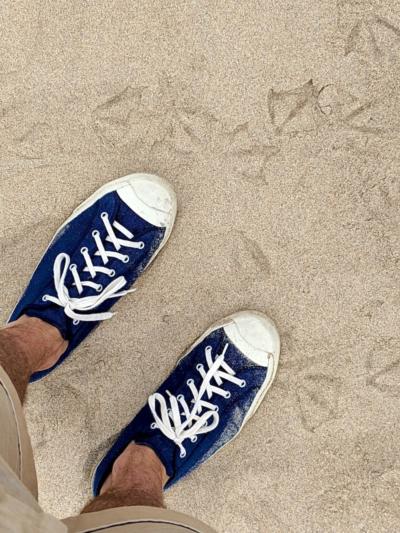 Men find it perfectly natural to consider what's appropriate to wear into an office, or into a meeting. Shorts are unlikely to be appropriate for the former, and you're likely to smarten up a little for the latter.
But with casual wear, these considerations often go out of the window. Suddenly anything goes, and the results can be disastrous.
On the flight on the way out, I saw one father wearing cargo shorts, a brightly striped polo shirt, a tailored jacket and tan brogues. Nothing went with anything.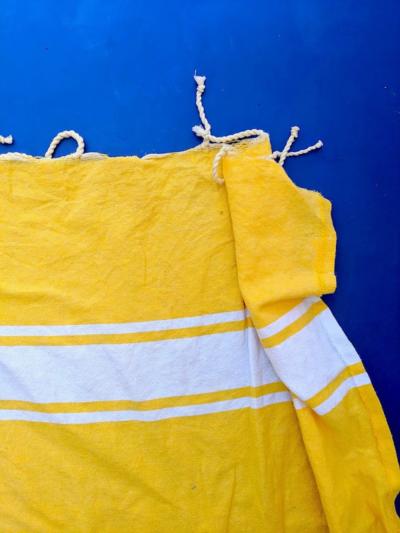 Shorts are a good dividing line in terms of propriety. For men they are often the clearest indicator that this is time off.
A friend told me years ago that they'd never wear shorts in the city, and over time I understood why. Being in a city, or a town, means going to restaurants, hotels, shops – interacting with other people in their environments. It's natural to be a little smarter as a result.
Contrast that with where we were on holiday.
On our own in the countryside, in and out of the pool, occasionally driving to the beach. There's no one there to be appropriate (or perhaps better, complimentary) towards.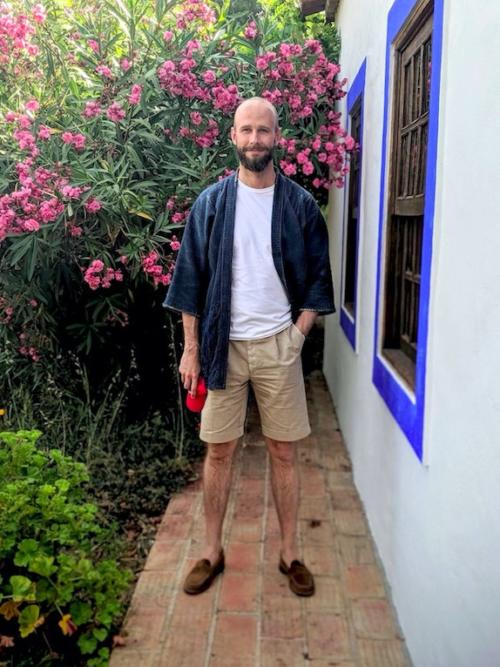 It is in that situation that I'm perfectly happy wearing a pair of shorts, a T-shirt and an old kendogi Japanese jacket (pictured above).
They're practical clothes, to run around the pool in, play in the garden, change out of into trunks at a moment's notice.
But they're still all pieces I love for their quality, their cut and even their beauty. You can see close-ups of that jacket at the bottom of this post.
When we went to town for a coffee, or out for dinner in the evening, I'd likely change into trousers, a shirt and knitwear or some kind of overshirt.
It was probably more appropriate, but it was also enjoyable to do so.
As long-term fans of menswear will tell you, half the pleasure of being well dressed is separating these kind of occasions deliberately, and creating a little structure.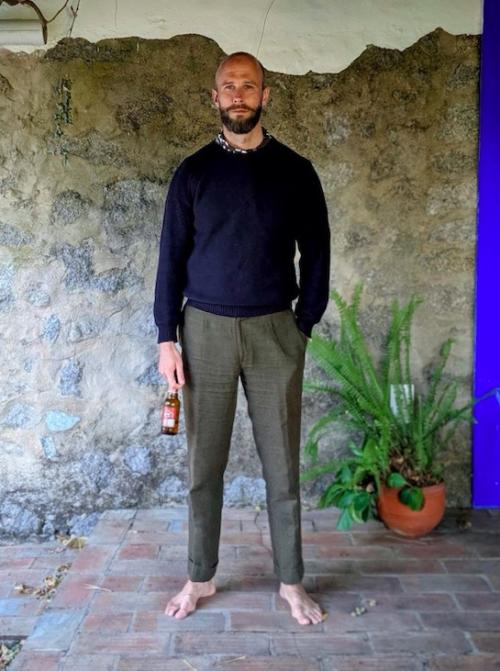 In the image above, I'm wearing something similar – though in this case, merely for dinner at home because it was chilly.
The linen trousers and cotton sweater are enough in the south of Portugal, where it might be 35 degrees during the day, but 15 in the evening.
I should mention that it's possible to be overdressed in this way, too.
I know friends who've gone to the French Riviera intending to wear nothing but cream tailoring, espadrilles and a panama hat. Unfortunately no one dresses like that, and you're just as likely to be inappropriate as you would be in a vest and flip-flops.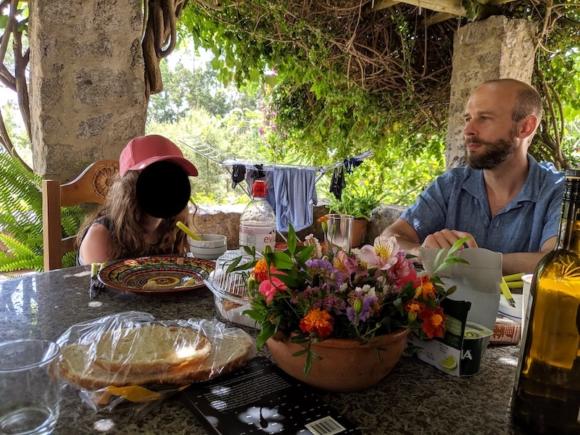 On the point about shorts, I think this extends to questions readers ask about weekend clothing at home.
If you're playing with your children in the park, shorts are great, in the city or not. I remember one tailoring enthusiast wearing a suit and DB waistcoat to take his daughter to the swings: it looked ridiculous, like costume. You might as well be wearing a lace collar and a powdered wig.
There's nothing wrong with wearing shorts when they're clearly suitable. Just make them good ones: not bermudas below the knees, not tight little running shorts, not baggy ones with 17 pockets, nothing with a loud 'fun' pattern. And a good T-shirt or polo too.
Caring about fit and quality in this way is the best way to avoid the biggest risk of middle-aged men in the summer: looking like a schoolboy.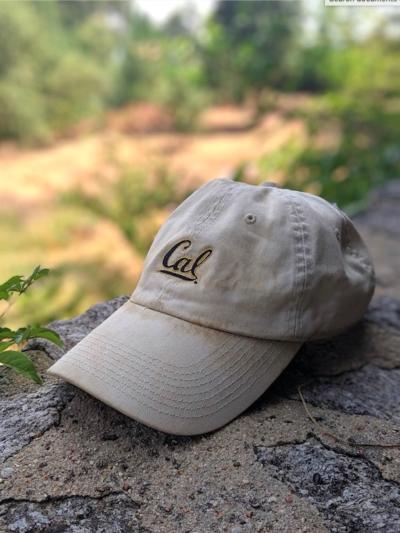 I can imagine a newcomer to menswear thinking this all sounds silly. That it's overthinking essentially casual, relaxed clothing.
Perhaps. But you have to wear something. And if you care even the slightest bit about looking good, this is the reasoning to consider.
You don't have to dress like that: you might have a particularly flamboyant character and want to be like no one else. But it's still worth understanding the rationales, because they've driven clothing for a long time – just like ideas of complementary colours, complexion or cut.
I think it will mean you understand why someone just looks good in their clothes. And it will give you more confidence in what you wear, too.
At the very least, nice to base decisions on something other than how many influencers wear a particular trainer.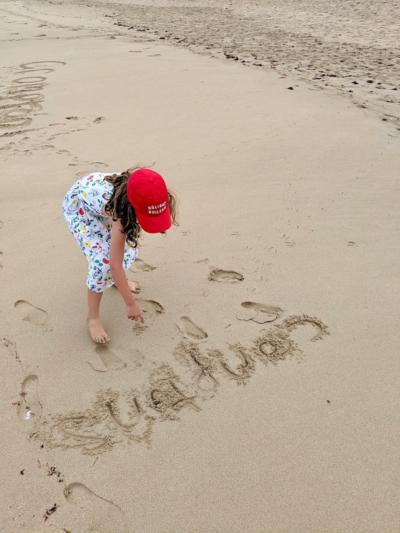 Right, enough preaching to the converted. The clothes pictured are listed below. Any questions about any of them, let me know.
Enjoy your holiday, if you haven't had one already. I already miss the feeling of sand between my toes.
First outfit:
Khaki shorts

from Permanent Style

White t-shirt from The Armoury x The Real McCoy's

Kendogi

indigo jacket, vintage

Suede loafers, Alden (the 'leisure handsewn') via Trunk

Red cap, Holiday Boileau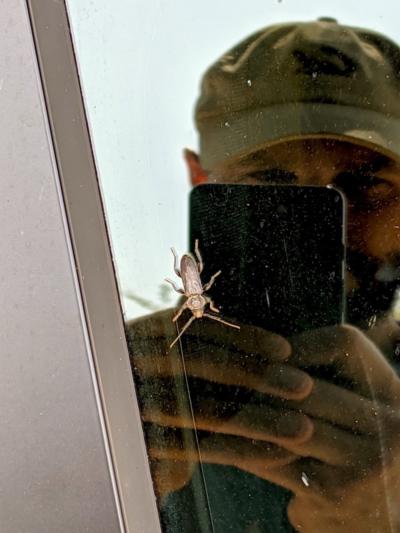 Second outfit:
Navy cotton sweater from Private White VC x Inis Meain

Olive linen trousers from Paul Stuart

Brown-cotton Japanese traditional bandana, Anatomica
Elsewhere:
Indigo canvas trainers, Doek via Trunk

'Cal' Berkeley cap, gift

Yellow cotton beach towel, Trunk

Chambray camp-collar shirt, Gitman Bros via Trunk
You can read the three previous 'Holiday snaps' posts here.
Close-ups of that vintage Japanese jacket, a gift from a very kind friend, below. Read more on the appeal of vintage Japanese fabrics here.