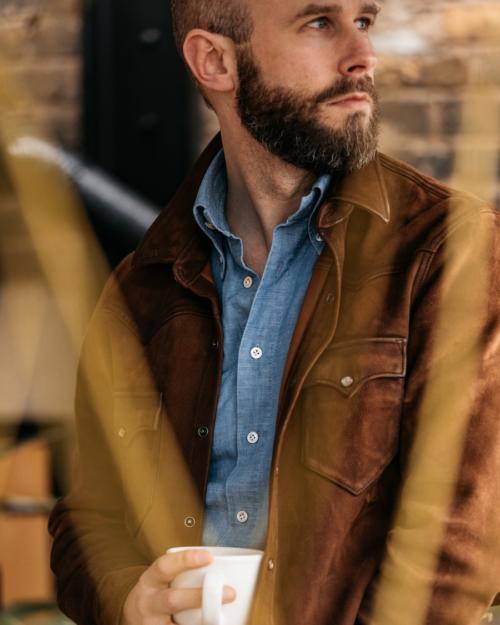 Back in 2017, Jamie Ferguson and I visited fabric mills in Japan - like Hosoo, in Kyoto (pictured below), which produces the most extraordinary silks.
It was really interesting to see the weaving side of Japanese heritage, and the typically innovative and detail-oriented approach.
Although Japan does have mills that produce a full range of tailoring and shirting cloth, it's fair to say it's not generally a world leader in either. It's still catching up with Italy in that regard.
It is, however, the best place in the world to find silk, denim and chambray.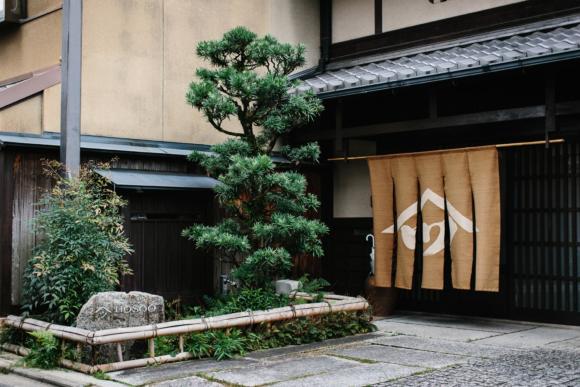 I've been looking to find a nice, narrow-loom chambray cloth for a while.
I thought it would be a nice complement to the other PS oxfords and denims; but I also wanted something more casual and open weave than the European mills typically offer to shirtmakers.
I was excited, therefore, when 100 Hands said last year that they had sourced a similar chambray, as part of a new denims collection.
The cloth was everything I had wanted in terms of texture and weave. And it was enhanced further by being treated in 100 Hands' washing facility - a new operation that is allowing them to garment wash bespoke shirts.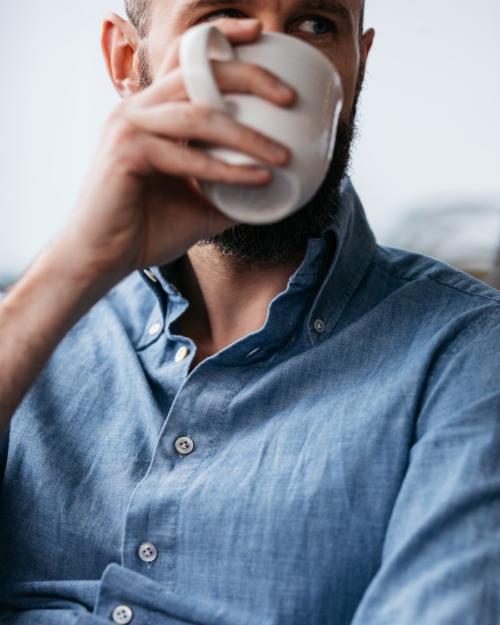 The result is an incredibly soft, narrow-woven material that wears in beautifully, getting better with every wear and wash.
Most Japanese chambrays are closely woven and a little compact. The open weave of this one makes it softer and more breathable, producing a lovely handfeel.
The vintage shuttle looms also help with that softness, giving the cloth an easy movement and stretch.
The issue with narrow-loom Japanese fabrics is normally shrinkage, but this is where the 100 Hands washing process is helpful. Their enzyme wash removes the shrinkage, stabilising the fabric as well as removing any excess indigo.
The cloth is a little heavier than some summer chambrays, at 143g/m. But its open weave makes it wearable pretty much all year round.
In terms of colour, it has the typical indigo-and-white weave of chambray, which gives it that denim-like style but flatter and subtly textured.
And it has the nice detail of a selvedge, which you can choose to include on part of the shirt if you wish.
I've seen shirts where it is used on the front edge, next to the buttons - so it shows where the shirt is undone. I went for the subtler option of putting it on the inside of the cuff placket.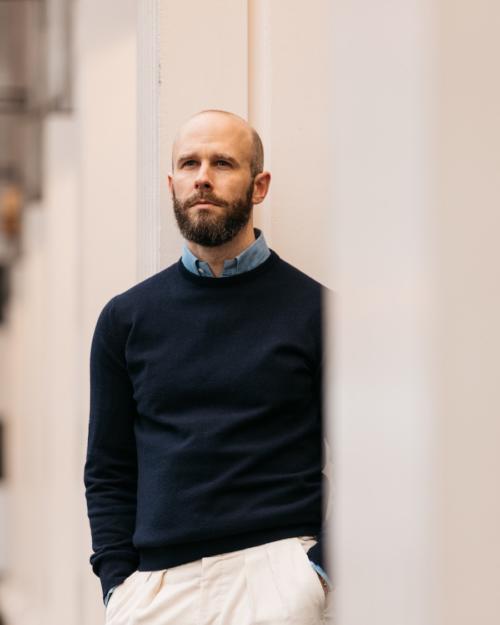 While indigo chambray is not as versatile a white or blue oxford, I do find it goes with a range of other colours.
It's great with navy, denim, and darker shades of brown and green.
I also particularly like it with cream, as shown above, and it works with other pale colours like beige. Good for chinos and jeans.
It's definitely a casual fabric, but like denim, makes a nice contrast with softly cut tailoring as well.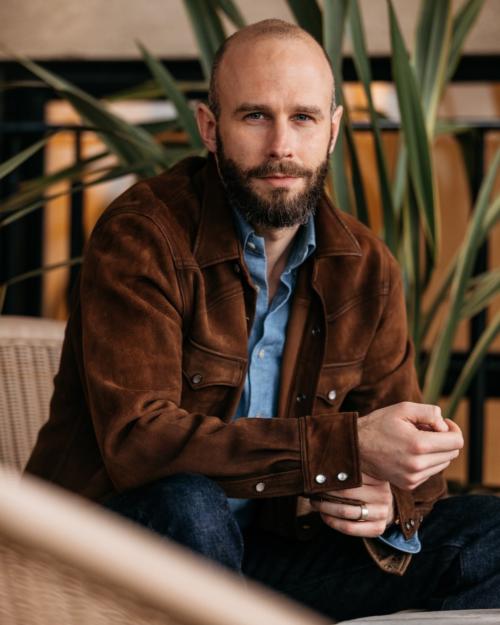 I was expecting to like the chambray with cream and navy, but the more casual options were a pleasant surprise.
It shouldn't have been, given chambray is such a mainstay of workwear wardrobes, but still it was nice to see how good the cloth looked with denim, with olive or khaki chinos, and with brown leather.
In the image above, this is shown well with it under a suede shirt-jacket from RRL. And it's lovely with a Valstarino or similar blouson jacket as well.
A regular denim combination for me now is this chambray, my darker MTM Levi's, and cordovan loafers.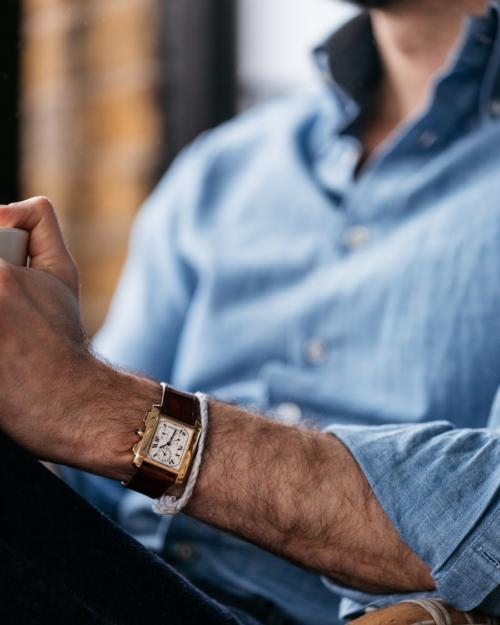 At the moment, we're only offering the chambray cloth, not completed shirts. The cloth is available on the PS Shop as per normal, here.
The fact that it is woven on traditional, narrow looms means it is far slower to produce, and we need to sell longer lengths - 2.5m rather than the normal 2m. That plus the washing and importing make the chambray rather more expensive than the other PS cloths, but we've reduced the margin to keep it to £79 each.
As ever, if you want to send a length straight to a shirtmaker, please put them as the shipping address; include your name as a reference in that address; and let them know it is coming.
And 100 Hands have the cloth already in stock, so if you want a shirt made by them, just contact them directly - don't bother ordering from the PS Shop. They are doing MTO and MTM remotely, as well as remote bespoke orders for existing customers.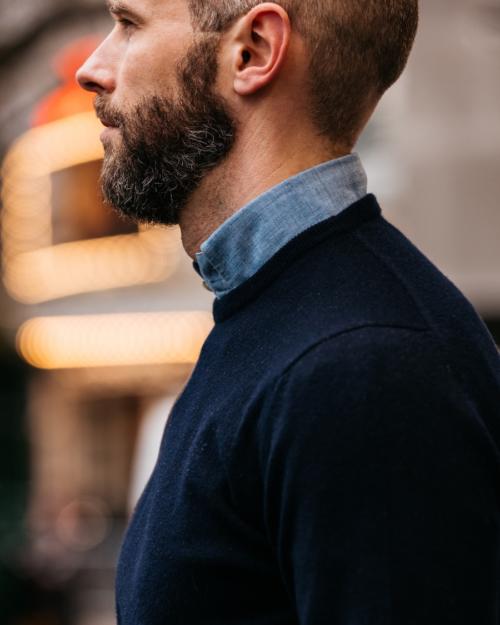 Technical details:
Cloth is 100% cotton,

143 gram / Mtl (GSM 130)

Yarn count 40/1 x 20/1

Width is 1.1m (being a vintage loom) and is therefore sold in lengths of 2.5m, unlike the 2m of other PS cloths

Woven by Maruwa, Japan

Narrow, vintage looms with selvedge

Shrinkage should be the same as any modern, compact cloth, 1-2%
Clothes pictured:
Suede shirt-jacket from RRL
Made-to-measure jeans from Levi's
Cashmere crewneck from Colhay's
Cream corduroy trousers from Pommella
Photography: Milad Abedi
Note: We normally try to keep new product launches, and so corresponding articles, to one every three weeks or so. There will be more than that in the coming months, just because nothing was manufactured for three months during lockdown, so now those delayed products are arriving at the same time as scheduled ones. Apologies in advance, and hopefully readers will find the articles and photography interesting, even if they're not buying. Simon.