Are bespoke shoes worth it?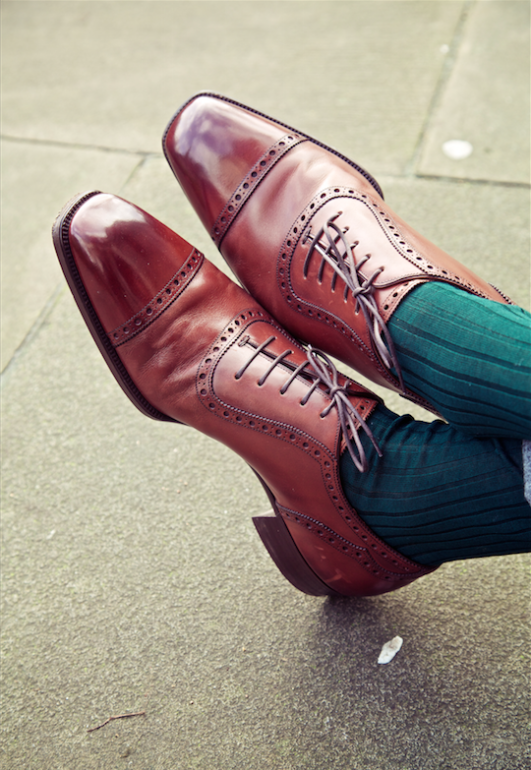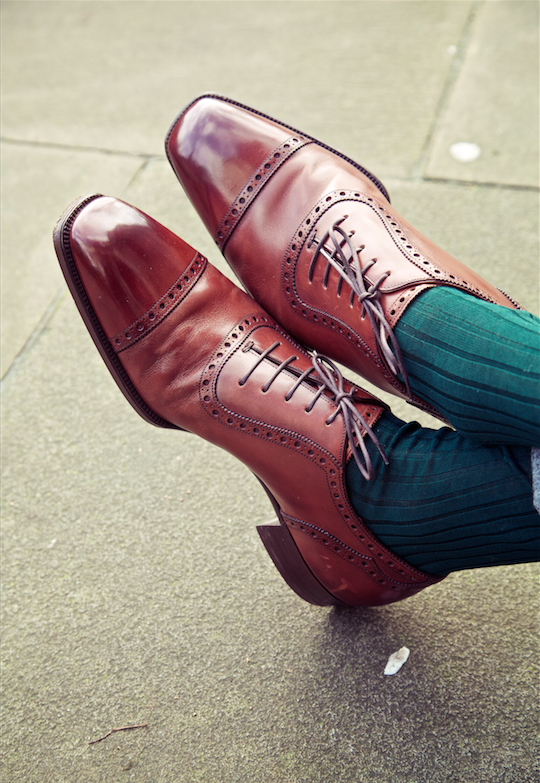 Every time I do a review of bespoke shoes, the question comes up as to whether they're worth the money. Whether bespoke shoes in general can really be worth it, given the little issues I often report.
My short answer is that, in my experience, they are not worth it unless you're in for the long haul.
Don't commission one pair of bespoke shoes, from a famed and distant craftsman, and expect them to solve all your issues. It's very unlikely.
I've overheard so many guys talk about dreaming of using a maker - usually Japanese - and how everyone says they're the best. That those shoes will finally be perfect (unlike the others they've tried). It's hard to hear.
However, I do think bespoke can be worth it - and highly pleasurable - over the long term. If you work with one maker for a while, and will regularly need dress shoes, then it can develop into a really effective and enjoyable experience.
The real issue is that modern society is not set up for that kind of relationship.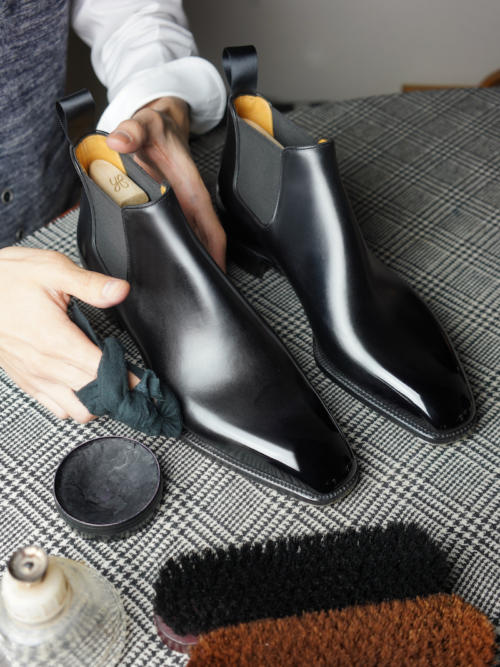 The reason the famous shoemaker is unlikely to make you a perfect pair of shoes is that sculpting a pair, from scratch, to fit your particular feet, is surprisingly hard.
Much harder, in fact, than making a beautiful pair of shoes - and yet it's the aesthetics most people focus on.
Even among those in menswear, it's surprising how many talk about really ill-fitting shoes they've had from big names, which they'd never admit publicly.
These are nearly always a first pair. When I've used a shoemaker multiple times - as with Stefano Bemer for example - the fit has always improved on the second pair, and even on the third.
I must emphasise though, the fit has nearly always been better on the first pair than most ready-made shoes. So it's still a good fit. It's just not perfect.
Perfection comes slowly, because fitting is tricky. You can't see how the foot is inside the shoe (unlike tailoring); you can't adjust the fit much after the shoe is made (unlike tailoring); any issue with fit can cause actual, excruciating pain (unlike tailoring).
Plus, as some shoemakers say, you have to 'fit the mind as well as the foot'. People vary in how they like shoes to fit, but they don't necessarily realise how they're different. And even if they do, they've probably never had to communicate it.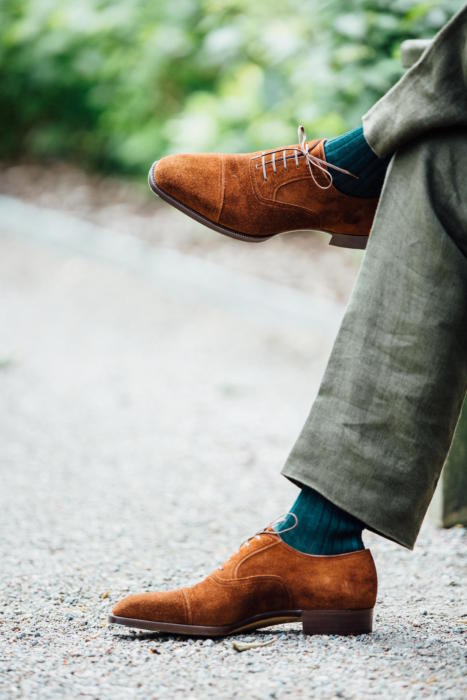 When men wore dress shoes every day of the week, and rarely used more than one maker, this didn't matter.
Within two or three years, you'd have a great last and could order shoes made on it any time you wanted. That would be your experience for the rest of your life, for decades.
You also had a maker that knew you personally, that would be very good at repairing and refurbishing their own shoes, and so on. Fashions also changed less, so there was less risk of shoes looking out of date. It still happened (old industry magazines show that clearly) but a lot less.
There are many reasons that doesn't work today. Men wear fewer dress shoes; they want to try more makers; fashions change more; it's less likely the maker is local; and, relative to the income of the guys that aspire to them, the shoes are more expensive.
(They're actually probably cheaper relatively than they used to be, but everyday working Joes like you and me didn't used to shop at top West End makers.)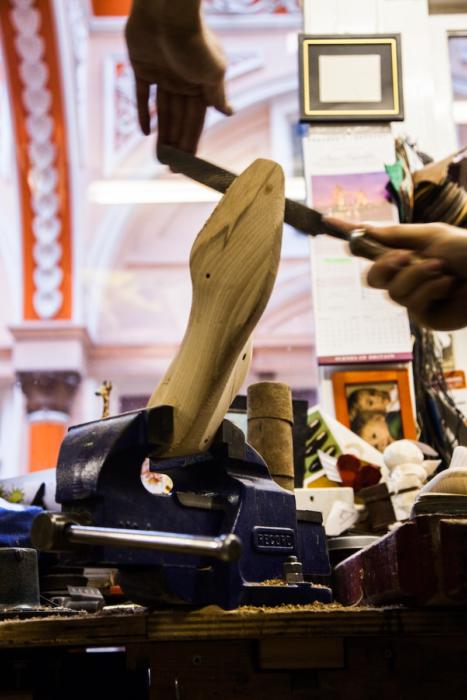 Even with all this, bespoke shoes today can be wonderful.
Making them is both an art and a craft.
It involves actual sculpture, for God's sake - sculpting of an artistic, idealised form of your foot in the shape of a wooden last.
The skill of then making them is an amazing combination of strength and delicacy. Tiny stitches made by calloused hands.
And the resulting object is also a piece of art in itself. There is no other area of menswear where some people actually buy the shoes to look at them more than wear them. Or where there are companies that only make versions that are works of art - that cannot be worn.
If you do wear them, the shoes are also one of the few pieces of clothing that get better with age, that become both more beautiful and more distinct with time.
It's no wonder they can sometimes feel like a fetish.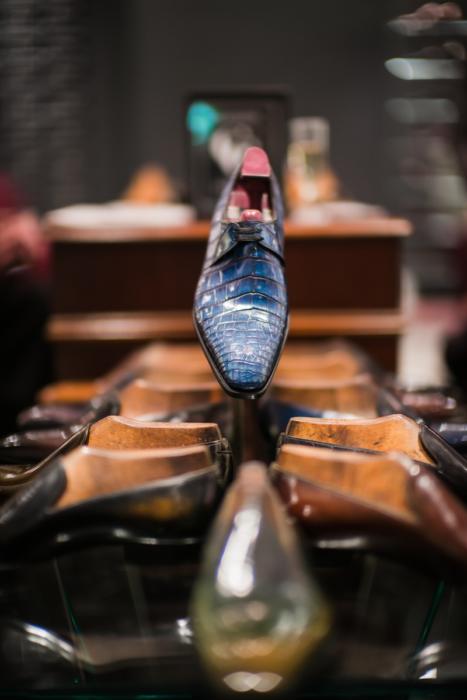 Ready to wear is wonderful too, but bespoke shoemaking is the zenith.
The problem is making it fit for purpose, today.
I encourage everyone that can afford it in the long term to try bespoke shoes. But if you can, I'd recommend to:
Try as few makers as possible

Accept that none of those first pairs will be perfect

Patronise a local maker, or one to whom you will have regular access

Once you have one you love, slowly build a small collection of classic shoes, that you will therefore use and wear for a long time

Along the way, talk to your maker, establish a relationship
Shoemakers can help here too, I think, for example by shortening waiting times as much as possible.
I also think an adjusted last system or RTW make on a bespoke last, rather than full bespoke, is a good option as long as expectations are managed well.
A friend recently asked me whether he should save up for a pair of bespoke shoes. He'd had bespoke suits, shirts and invested in a lovely dress watch. But he wanted to try shoemaking.
I advised him against it. He was only ever going to buy one pair, and I couldn't help feeling, after all that money and all that waiting, that he was going to be disappointed.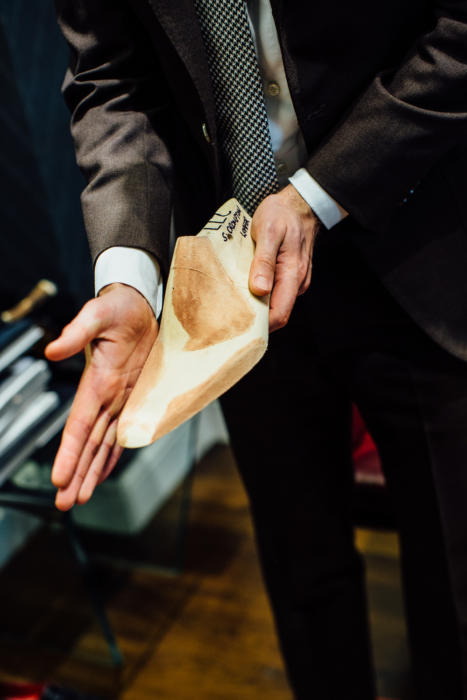 In a follow-up article, I'll walk through how I would have approached my bespoke shoe journey differently (as a regular customer).
Note: There are of course many other advantages to handmade shoes, including the strength of saddle stitching, the ability to resole more often, the fitted arch support and so on. Here I'm intending to reflect my experience and give advice, rather than go into them all. (Unlike this piece on bespoke tailoring.)
Shoes pictured, top to bottom, with links to relevant articles: