Hi Simon,
Your blog has been extremely useful as a body of knowledge, thank you for it.
Would you mind commenting on navy and how it is worn? It seems to be over-used, or used in the wrong setting.
I often see men wearing navy jumpers with dark indigo jeans for example, which looks odd. Are navy trousers or shorts that useful? If navy chinos require darker shoes than them, does that not make the outfit quite formal? Is navy always a formal colour?
I've struggled with these issues, and as a result have limited navy to indigo jeans I wear in the evening (with dark-brown suede brogues), shorts that I wear with white trainers, and chinos that I wear with black oxfords for work.
Your help and general comments would be extremely useful.
Kind regards
Steve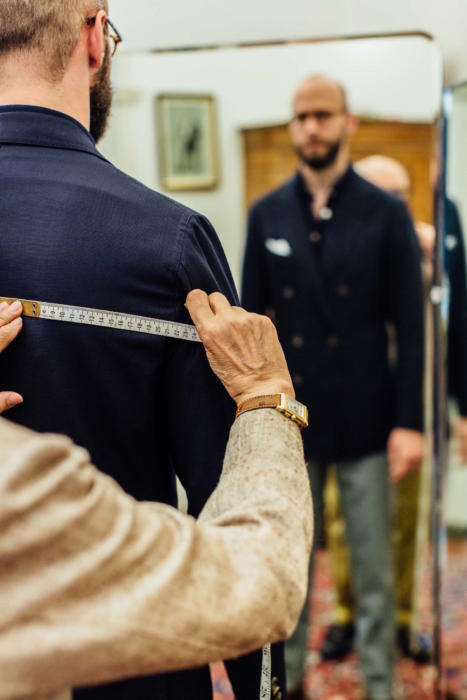 Hi Steve,
This is an interesting question - largely because I had never considered it before.
It's true that navy is such a menswear staple you can end up having too much of it. It would be my default colour for a new suit, coat, jacket, sweater or even tie. After a while, you realise all your knitwear is navy - which is pretty dull.
One reason navy is so popular is that you can wear more than one piece at a time - like a jacket and a tie, or a jacket and a cardigan. They sit happily alongside each other, even in slightly different tones.
But that's above the waist. Below the waist things are a little different. I've commented elsewhere on the difficulty of navy odd trousers, and while navy chinos and shorts are very useful, they do restrict what you can wear above them - none of that navy knitwear, for instance.
Often a beige or olive-coloured chino/short will be more useful. If I'm travelling and can only take one pair of chinos, they tend to be one of those two colours.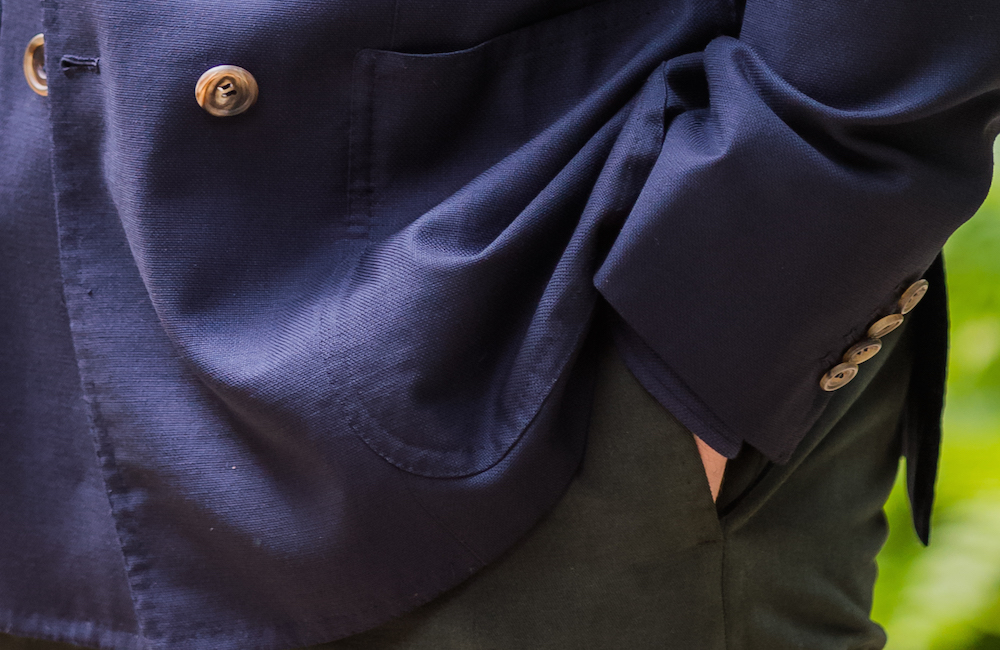 Finally, navy is a formal colour, yes. It's formal largely because of its darkness, which creates sharp contrast with a white shirt, for example.
But it's a lot less formal in a chino or short, to the point where it makes little difference. The more casual the cut and material, the less relevance our discussions of formality have.
Personally I wouldn't wear black oxfords with navy chinos. The shoe is too smart for the trouser. A dark-brown calf would be the smartest I'd go for (though you're right - the shoe does need to remain pretty dark).
Oh, and don't wear navy sweaters with dark jeans. Wear a grey sweater, or wait until the jeans have worn in and lightened sufficiently to create contrast.
Hope that's helpful
Simon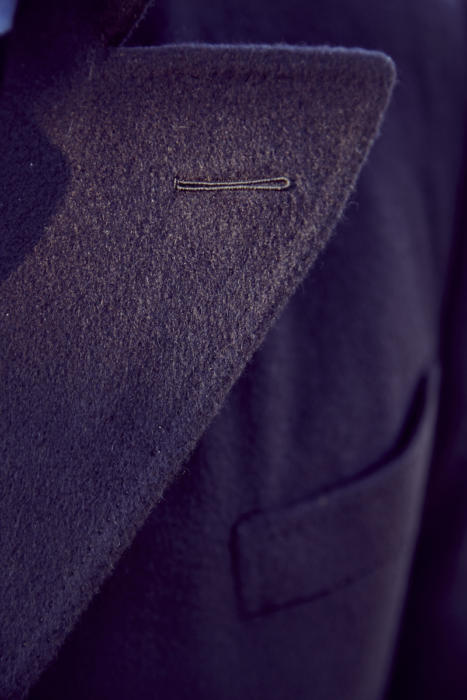 Images and respective posts, from header down: