Our Symposium on fashion and the media, held last week at Teatro del Sale in Florence, might have been our most enjoyable yet.
Certainly, it ran the smoothest, with no logistics issues and a set of speakers that, frankly, could each have talked for an hour and been engaging.
Some great involvement from the crowd too, which included Scott Schuman and Nick Sullivan among others.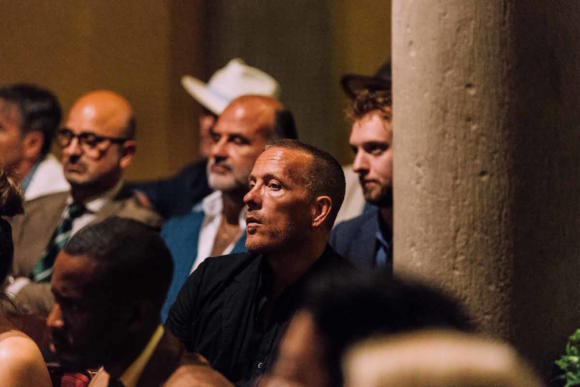 Then there was the dinner. While we all had a drink, the theatre was rearranged for long dining tables.
We re-entered to find food being cooked in the kitchen behind long windows, and a chef that screamed out every course when it was ready.
The atmosphere was lovely. Social, engaging and entertaining, with frequent swapping of seats and animated conversations going on at the corner of every table.
I'll post the full video of the talk tomorrow, and details on the tailoring on display the following week. For now, here are just a few shots to get a sense of the event.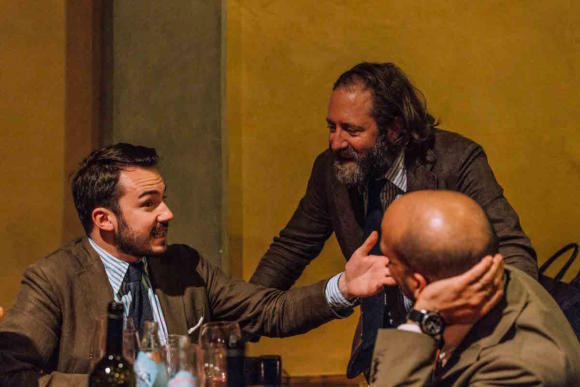 Thank you everyone for coming, and in particular to Stefano Bemer, Fox Brothers and Thomas Mason for sponsoring the event and making it all possible.
Simon