Colhay's: Slim Scottish knitwear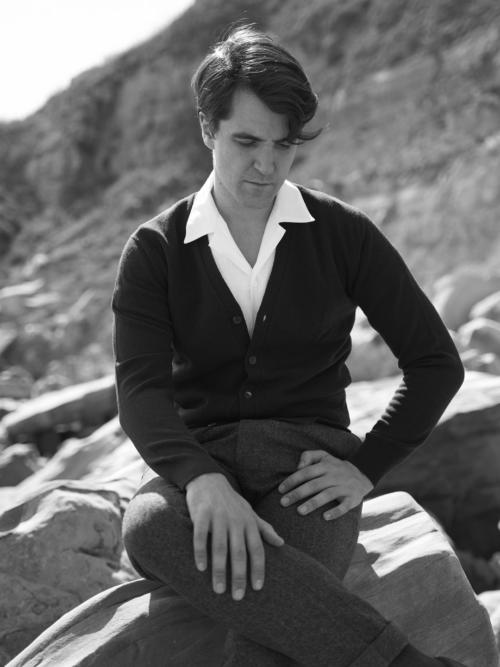 Colhay's is a start-up offering Scottish knitwear in slim fits, and some smaller sizes.
As unique selling points go, it's fairly niche. I did debate whether, given that, it was worth a full article on PS.
But I I think is, for a couple of reasons.
First because the brand, its product and presentation, are executed very well. The knitwear is great, the taste level spot on, and the information well done.
Those things mean that this could become a reliable place for a Permanent Style reader to consistently get their quality knitwear, and at a couple of different price points.
Secondly, I've tried the knitwear myself and it's perfect for me. That's very subjective and personal, of course, but then most things on this site are necessarily.
The navy crewneck I have, and have been wearing and trying out, is my perfect weight, style and fit. It has become a foundational piece in my wardrobe.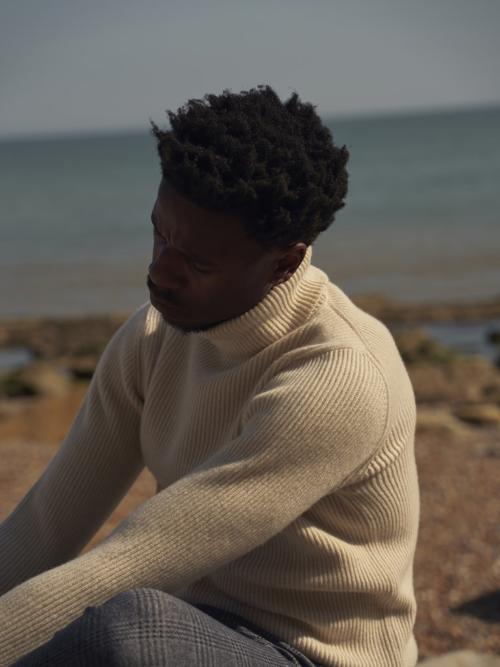 Colhay's was launched last October by Ronnie Chiu, an ex-lawyer and long-time Permanent Style reader, who couldn't find good knitwear to fit him.
Ronnie is Hong Kong Chinese (though grew up in New Zealand, and lives in London) and is small and slim. He wears a 36-inch chest jacket, sometimes 34. Even size XS knitwear is usually too big in the waist. He couldn't find anything that worked for him.
So, in the way these things usually go, Ronnie set out to develop some himself, spending a lot of time visiting mills in Scotland (and some in Italy).
A year later, he had a pattern and product he liked, and created a range of knits in both cashmere and lambswool.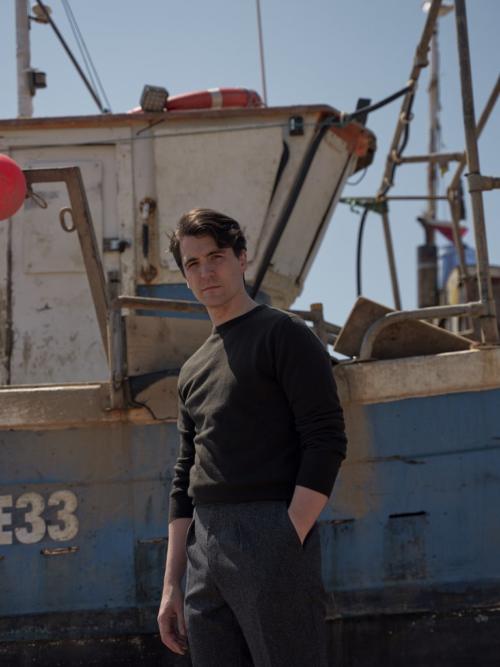 The USP, as I said, is a little narrow - potentially only appealing to men who are as small and slim as Ronnie.
But as I've lamented in the past, slim fitting knitwear in any size is not easy to find. It's one reason I've recommended Luca Faloni consistently, and tried made-to-measure from the likes of Saman Amel and others.
The sizes do come up a little small, and for a while I erred between a 40 and a 42. I'm basically a 40 chest with the waist of a 38, but I did find the Colhay's 40 a little close under the arms, initially.
Having tried both though, the 40 was the right choice. It's not too short in the body or sleeves (often an issue for me when I pick the smaller of two sizes) and it has given a little in the arms, to fit very comfortably. (I wouldn't say it has stretched, just conformed very slightly.)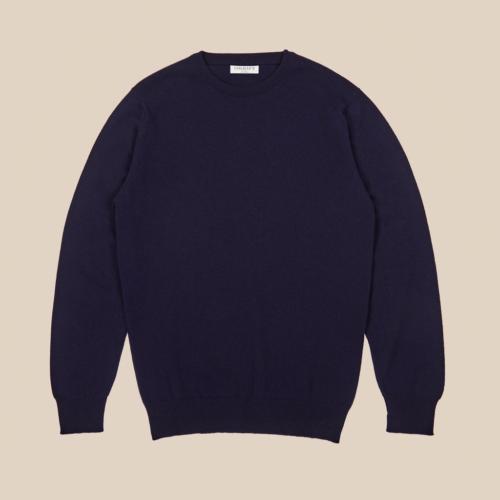 Other than the slimness, the knitwear is pretty standard. Standard length and sleeve, standard ribbing (not doubled back) and medium-depth V-neck. That medium depth is one reason I won't get the V - I like it longer - but the crew neck is perfect, sitting a little higher than some models.
It's certainly a luxury piece elsewhere. The cashmere from Todd & Duncan is really lovely, and the lambswool is fine - enough to be something I would wear over just a T-shirt without it being scratchy.
The weight is also perfect. Both cashmere and lambswool are 300g, the former 2-ply and the latter 1-ply. That's what you want for wearing under a jacket, yet not being so fine that it can't be worn on its own.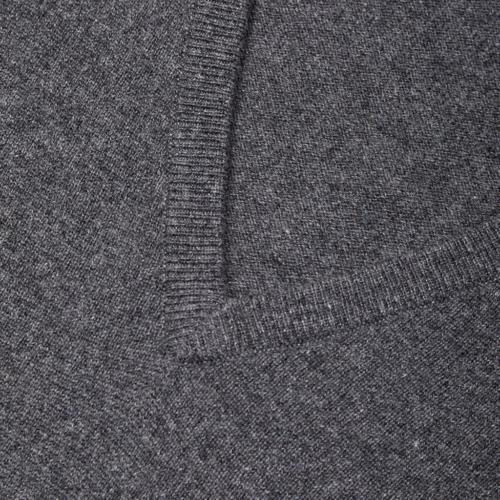 Luca Faloni's cashmere is also mostly 2-ply, and there's an interesting comparison there.
The Todd & Duncan cashmere that Colhay's uses feels rather different to the Cariaggi yarn from Luca Faloni. The former is typical Scottish, the latter typical Italian.
Italian cashmere tends to have more retail appeal. It feels softer. But it's also usually knitted a little more loosely, and has more finishing.
There are other reasons for the difference too, including the way the yarn is carded. But overall the result is that Scottish cashmere is a little more robust, yet takes a while to feel as soft.
There are also style differences between the two brands. I love the soft browns of Faloni, but always felt the navy was a little too blue. Colhay's has a better navy, but doesn't those other, warm Italian colours.
And the cable styles aren't as fine. More Scottish again.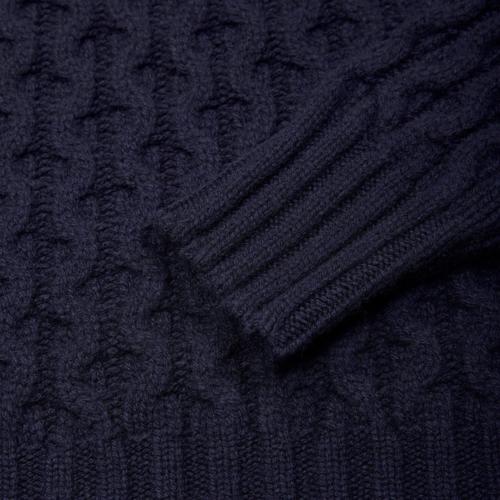 Colhay's is a little expensive - £295 for a cashmere crew neck - but I still think decent value.
Ronnie is not trying to undercut the market by charging a small margin. Rather, he's charging industry-standard margins and allowing for things like events, shops and wholesale in the future.
And of course there is the lambswool offering as well as cashmere - where knits start at £165.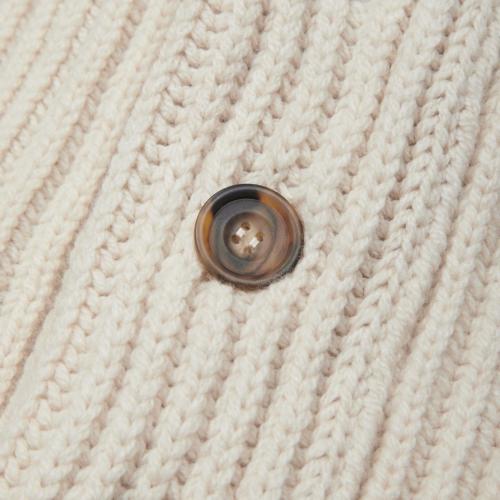 A couple of other nice things I'd mention about Colhay's are the branding, and the information.
The site as a whole, and the content, feel modern and young. That's not something that Scottish knitwear companies - or indeed most of their UK stockists - are always great at.
It's the photography and videos, but also style choices like having horn buttons on the shawl cardigans (above) rather than leather.
This was something Ronnie deliberately aimed for, and hopefully it will help the site have a broader appeal, convincing more men to buy decent knitwear.
And the information on the site is impressive. Silly things like explaining what 'ply' and 'gauge' mean, or whether 300g is light or heavy for knitwear.
I've long bemoaned the lack of product information offered by most brands (often '100% cashmere' and 'imported' is all you get) and Colhay's is a good model for what all brands should be offering, in my view.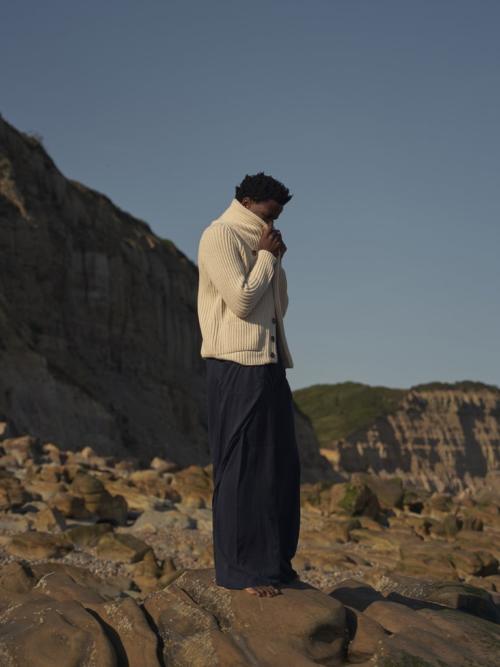 For the moment, Colhay's is only online, but Ronnie does meet customers in person around London, and plans to do events and trunk shows.
The website contact form is the best way to reach out for the moment.
I wish Ronnie luck, and I hope he continues to carry these good wardrobe staples for years to come.