Why has Italy been so influential?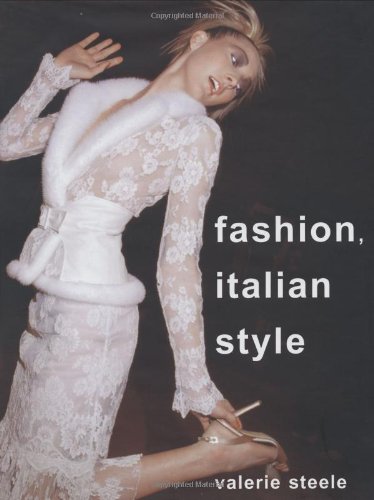 The reason Milan became the centre of Italian fashion was Florence and Rome couldn't sort out a fight.
Italian clothing itself became successful abroad because people were tired of the 'haughty, arty' French.
Spurred by our recent discussion of Armani (below) and his degree of innovation, I've been reading more into the history of Italian fashion, and found it rather interesting.
Speaking to some Italian friends, many of them weren't aware of this background either, so I though it would make a nice article.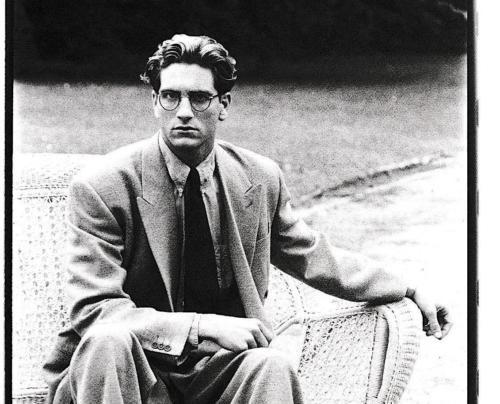 The easiest thing to forget is how recent the advent of ready-to-wear fashion is.
In Italy it was particularly late, only starting in any way after the Second World War. There was production of textiles and leather goods (Ferragamo, Gucci) before then - and of course couture and bespoke tailoring - but no real industrial production.
That changed with Italy's extraordinary growth after the War, and particularly in the 1950s and early 1960s. That was when Italian designers first started to emerge, initially couture (Capucci, Simonetta) and then women's ready-to-wear (Valentino, Missoni).
It's no coincidence that so many of the Italian companies we've covered over the years on PS, from Bresciani to Bonafé (below), were founded in that period.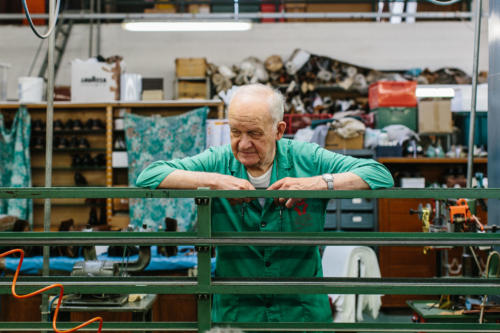 I find it particularly interesting how the style of Italian clothes at that time is described. In many ways you could use the same terminology today.
In the book Fashion, Italian Style, which accompanied an exhibition at FIT in New York in 2003, Valerie Steele writes: "Deeply ambivalent about French high fashion, Americans ardently embraced the casual elegance of Italian fashion." The clothes are described in Newsweek at the time as "for real people - albeit rich people - to wear to real places" and as "refined sportswear".
We're talking about jersey dresses and pumps here - and for men, lightweight tailoring from the likes of Brioni - so it's a long way from what we think of as even old-fashioned sportswear. But still, the Italian attitude - in contrast to the British as well as the French - has been quite consistent ever since.
This 'easy elegance' of Italian fashion seems ubiquitous now. It's the foundation for nearly all tailoring we see, from designer brands to the high street. And for anyone that has grown up in the past 50 years, it can seem like that's always been the case.
But it was the first real challenge to Britain's menswear hegemony for centuries. And the growth of ready-to-wear allowed it to take over remarkably quickly.
First was the growth of Italian couture, in contrast to the cerebral French; then ready-to-wear that felt easy and accessible; and finally the big designers of the 1970s and 1980s, Armani (below) and Versace, followed soon after by Prada and Dolce & Gabbana.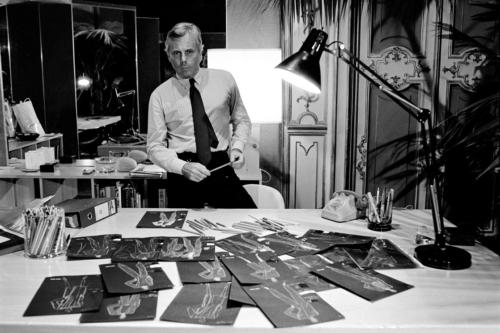 So why was Italian fashion so successful?
It's easy to generalise about the culture, to talk about dolce vita and la bella figura. But that's a long way from explaining everything, even if it explains something. As the Neapolitan writer Luigi Settembrini said, Italian style is a question "constantly in danger of foundering on the stereotypical reefs 'national characteristics of peoples'".
What's more certain is the fundamentals of craft and regional specialisation that Italy had. Even before clothing production started, Italy was where couturiers went to source the best lace, silk and other textiles, as well as bags and shoes.
Of course, this is an element we've covered on PS over the years. There's the weaving around Biella, making use of the waters coming down from the Alps. The leather work in Tuscany (Mont Blanc visit below), originally based off local cattle production. The silk around Como, and so on.
As Steele says: "Creativity is universal, but that marriage of traditional craftsmanship, innovative design, and modern industrial technology is rare."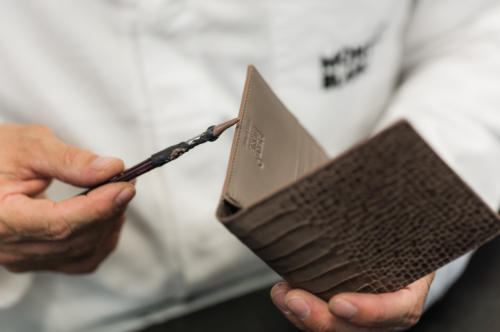 Italy's specialisation and small workshops laid the foundation of the success of ready-to-wear in the 1960s and 70s. What's striking today, 50 years later, is that a lot of it still remains. Certainly compared to the UK and France.
A friend who runs an Italian mill commented to me recently: "Everyone complains that production is moving to China. And it is. But there's still so much more left here that elsewhere, and we need to remember that so we preserve what we have left. China is getting more expensive every day."
As a journalist, you only have to visit the mills around Huddersfield, and then a behemoth like Ermenegildo Zegna or Vitale Barberis Canonico (below), to see how much Italy still has to lose.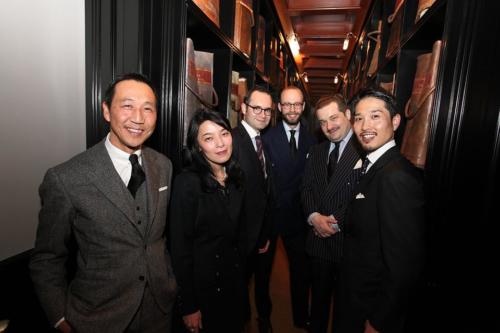 There are quite a few good books on Italian fashion, even if most of them focus on womenswear. They include The Origins of Italian Fashion (Sofia Gnoli) and Italian Fashion since 1945: A Cultural History (Emanuela Scarpellini). The bio on Brioni, Gaetano Savini, the Man Who Was Brioni (Morelli, Della Cagna and Finamore) is also nice visually.
I found Steele's FIT accompaniment the most accessible, however. It has lots of illustrations, not too much academic detail, and good contextual quotes from contemporary media. It's still mostly womenswear, but that's inevitable.
One story in it that I found entertaining was the explanation of why Milan became the centre of fashion.
Italian fashion was born in Florence. Giovan Battista Giorgini organised the first show for Italian couturiers at his villa in 1951, and a year later the first grand show took place at Palazzo Pitti. (How many guys going to Pitti every year realise that this was effectively the birth place of all European fashion?)
Unfortunately there were more couture houses in Rome, and soon after the first Florence show a group of designers defected to their own Roman version. This split maintained for a few years, forcing buyers and media to choose between them.
That opened the way for Milan. As ready-to-wear became more prominent, the industrial city became a focus for production and boutiques. Soon fashion shows started moving there, and within 20 years Milan became a fashion capital, despite not having the same cultural or artistic heritage.
In 1952, American Vogue declared that "Italy is capable of producing a kind of clothes which suit America exactly...Namely: clothes for outdoors, for resorts...separates."
Twenty-six years later, the same relaxed elegance was still being picked up on. Newsweek reported that Italy was popular because buyers were "weary of French fantasy clothes" and Italian RTW was "classically cut but not stodgy: innovative but never theatrical".
A few more decades on, and I feel the characterisation still generally holds.
There are certainly Italian brands that tend towards the dramatic, and ones that are no less arrogant than anywhere else. But easy elegance is still something we turn to Italy for.
The biggest change in the past 20 years has probably been the bleeding of cultures, as the internet has brought everyone closer. Swedish and Japanese brands are doing things in just as chic and relaxed a manner.
But they all owe a big debt to the past 50-plus years of Italian style.
Books included in this article below. References, quotes and information also taken from various PS interviews over the years.