Updates: Pop-up from this Thursday afternoon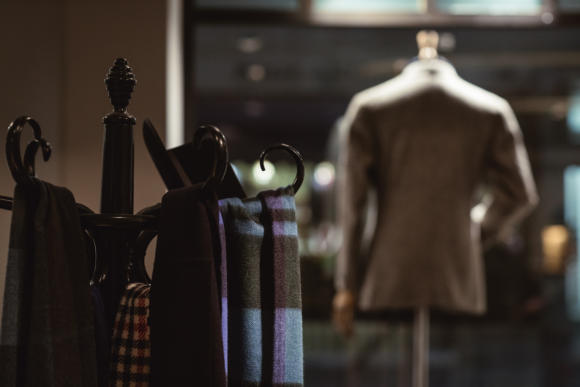 Just a few updates ahead of the opening of the latest Permanent Style Presents pop-up shop, this coming week.
There will be a small drinks reception to celebrate our opening, from 5pm-8pm this Thursday, the 28th. All welcome
Opening times have been confirmed as follows:

Monday to Saturday, 10am to 6pm
Sunday, 12pm-5pm

Scott Fraser Collection will start their show from Thursday next week, November 4th, rather than the Wednesday. They will run until Sunday 7th, the last day of the pop-up
As mentioned in an update to our launch post, most pieces from Bryceland's and Permanent Style will be for try-on only, with orders shipped to customers for free. They will therefore arrive from PS the next day, usually, and from Bryceland's within three days
The other details, for anyone that missed them last time are:
The sixth Permanent Style Presents pop-up shop opens on Thursday 28th, in The Service on Savile Row
It will run from 5pm on the 28th, to 5pm on Sunday November 7th
It will be run in partnership with Bryceland's, and both brands will be there throughout
Other brands are split into two groups:

First five days: Colhays, and AWMS
Second five days: Masaru Okuyama, and Scott Fraser Collection (the latter from Thursday 4th)
Look forward to seeing everyone soon - it has been far, far too long.
Simon