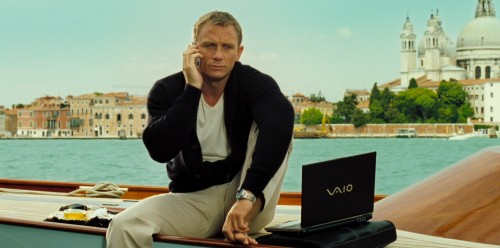 If you don't own a shawl-collar cardigan, it's the one sweater you should invest in this winter.
No other knitwear is more versatile: its collar makes it the only style that works with T-shirts, shirts or polos, for everyone. Some men (such as me) don't suit T-shirts with crew- or V-neck sweaters, as they leave the neck too bare. A sweater with a collar of its own (usually called a polo collar, like the Dartmoor) solves that problem, but rarely works with shirts – the double collar is too much.


Which leaves you with the easy, effortless elegance of the shawl collar. The Drake's four-ply cashmere model is my default attire during the winter when I get back from work: in flannel grey, with jeans (now Levi's bespoke) and my beloved gomminos.
That heavyweight style is effectively a substitute for a jacket, and works to that effect on a casual day in the office. It's cut big in the waist, as much traditional Scottish knitwear is, which makes it advisable to buy in a slightly smaller size, and means it works well worn undone. Indeed, thinking back to reader questions about casual but stylish combinations for work, you could say it is the winter equivalent of the Finagon.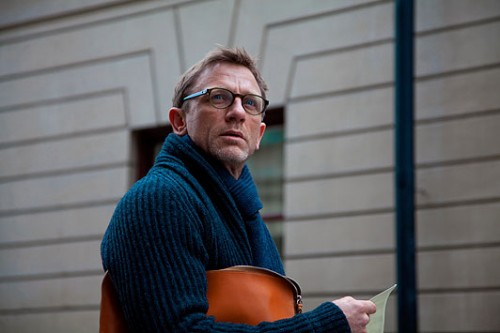 The fold-back cuff on the Drake's model helps in this regard: it can be adjusted so the sleeve is not too short. I also recommend the range at J Crew, which comes in wool, lambswool and cashmere, and therefore a range of prices. Most lack the fold-back cuff, but they are slimmer fits.
Anderson & Sheppard's haberdashery also does lambswool versions that are both slimmer and shorter, which enables them to be worn under jackets. Such lightweight styles demonstrate the versatility of the shawl yet further – as true true cardigan rather than jacket.
Scattered around here, some old and new inspiration from Daniel Craig, Paul Newman, Steve McQueen and (by proxy) Ralph Lauren